Are you tired of the hustle and bustle of city life? Do you long for a break from your monotonous routine and yearn for an experience that rejuvenates your mind, body, and soul? Look no further! Your search for the perfect getaway ends at Camp O Royale, the luxury resort in Dhanaulti. Nestled amidst the picturesque landscapes of Dhanaulti, Camp O Royale offers a genuinely royal camping experience that will leave you captivated and craving for more.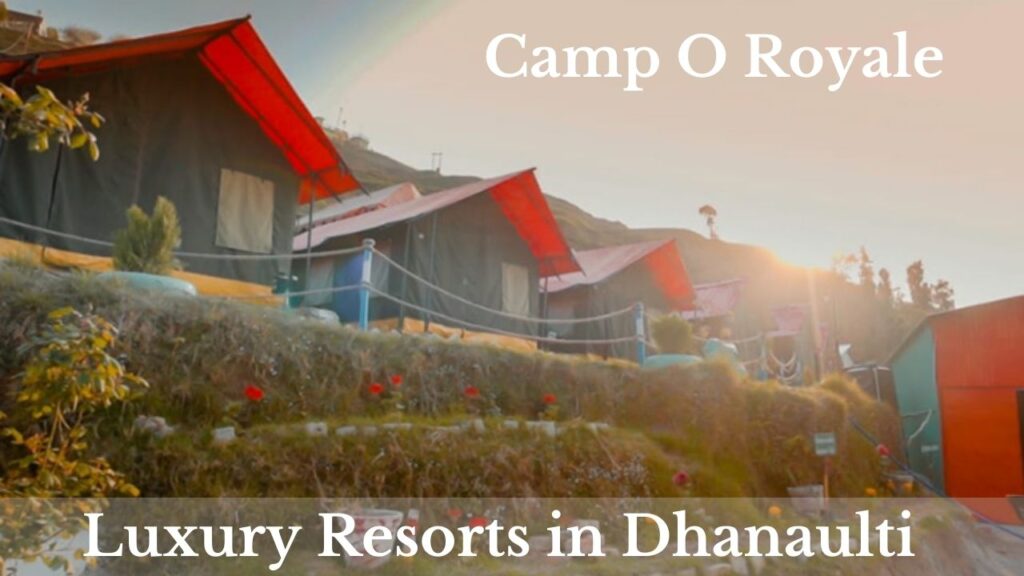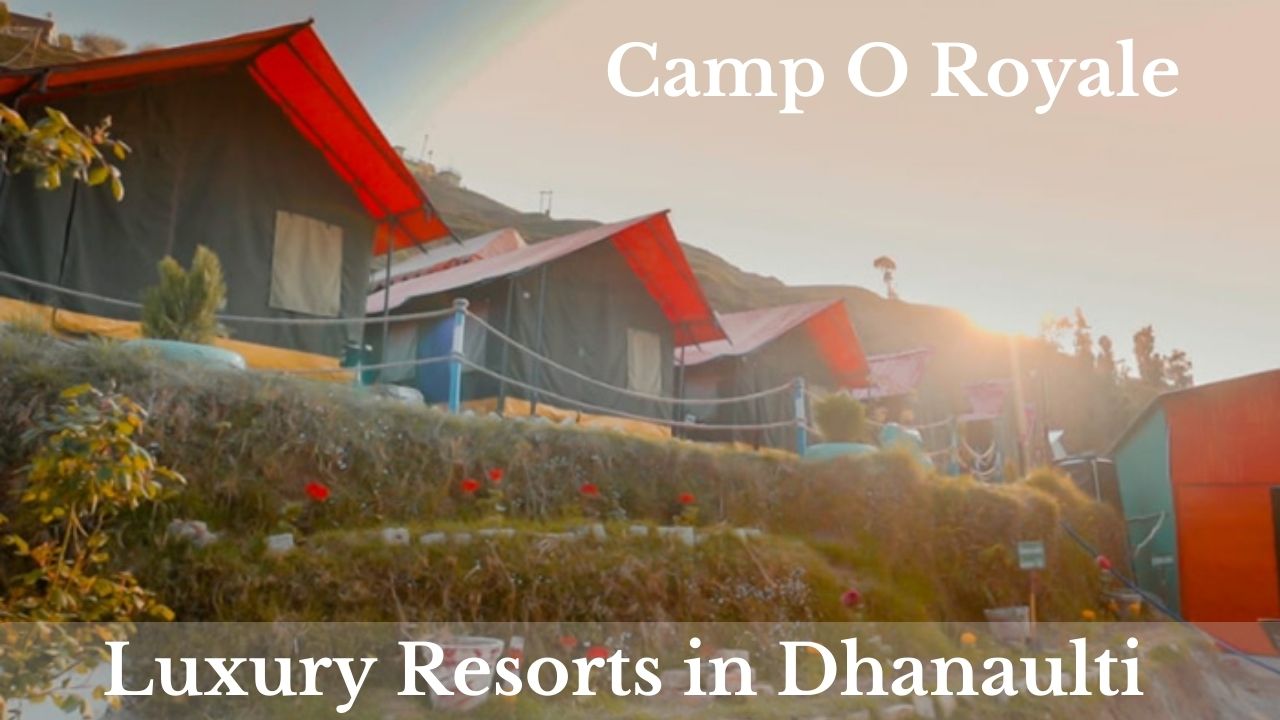 What is the best time to visit Dhanaulti for pleasant weather?
The best time to visit Dhanaulti for pleasant weather is from March to June and September to November. Here is a systematic breakdown of the weather conditions during these periods:
Temperature: The temperature ranges from a pleasant 15°C to 30°C, making it ideal for outdoor activities.
Weather: The weather is generally mild and pleasant, with clear skies and cool evenings.
Activities: This is the perfect time to engage in adventure activities like trekking, camping, and nature walks.
Temperature: The temperature ranges from 10°C to 25°C, providing a pleasant and comfortable climate.
Weather: The weather is characterized by clear skies and cool breezes, creating a serene and relaxing ambiance.
Activities: This period is ideal for sightseeing, exploring the scenic beauty of Dhanaulti, and enjoying outdoor activities.
It's important to note that Dhanaulti experiences cold winters and heavy monsoon rains, so it's advisable to avoid visiting from December to February and July to August for those seeking pleasant weather.
Are there any local festivals or events that tourists can experience in Dhanaulti?
Yes, tourists visiting Dhanaulti can experience local festivals and events that showcase the region's cultural vibrancy. Here are some notable festivals and events celebrated in Dhanaulti:
Surkanda Devi Mela: Held during the auspicious occasion of Ganga Dussehra in May or June, this festival honors the goddess Surkanda Devi. It attracts many devotees who trek to the Surkanda Devi Temple near Dhanaulti to seek blessings and participate in the festivities.
Eco Park Festival: Organized in the picturesque Eco Park of Dhanaulti, this festival celebrates nature and environmental conservation. It features cultural performances, eco-awareness programs, adventure sports, and food stalls, providing visitors with a holistic experience.
Uttarakhand Tourism Festival: This annual event, usually held in Dhanaulti or nearby cities, promotes tourism in Uttarakhand. It showcases the state's rich cultural heritage through folk dances, music performances, handicraft exhibitions, and local cuisine.
Navratri Celebrations: During the auspicious festival of Navratri, Dhanaulti comes alive with colorful decorations, devotional songs, and traditional Garba and Dandiya Raas dance performances. Tourists can join in the festivities and experience the joyous spirit of the celebrations.
These festivals and events offer a glimpse into the region's local traditions, customs, and spirituality, making the visit to Dhanaulti even more enriching and memorable for tourists.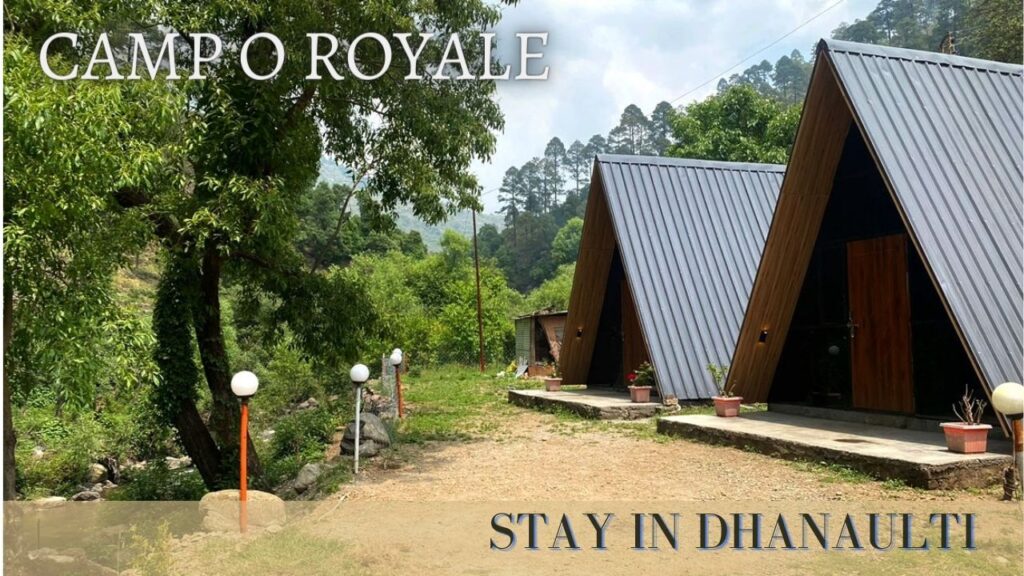 What makes Camp O Royale the best luxury resort in Dhanaulti?
Camp O Royale stands out as the best luxury resort in Dhanaulti for several compelling reasons. Here are the key factors that make it a preferred choice among discerning travelers:
Exquisite Royal Camping Experience: Camp O Royale is synonymous with a royal camping experience. It offers a unique blend of luxury and wilderness, allowing guests to immerse themselves in nature while enjoying luxurious amenities.
Wide Range of Accommodations: The resort offers diverse accommodations, including Swiss camps and cottages. Each accommodation option is thoughtfully designed and well-equipped to ensure comfort and relaxation for guests.
Extensive Activities and Adventures: Camp O Royale provides an array of thrilling activities to cater to the adventurous spirit of its guests. From Mowgli Walk to Burma Bridge and Suspension Bridge, numerous adrenaline-pumping experiences guarantee an unforgettable stay.
Tailored Packages for Different Audiences: The resort understands the unique preferences of various groups and offers tailored packages to cater to their needs. Whether corporate outings, school or college trips, or family vacations, Camp O Royale ensures every guest a memorable and enriching experience.
Commitment to Excellence: Camp O Royale prides itself on providing exceptional service, warm hospitality, and attention to detail. The staff goes above and beyond to ensure that guests' expectations are met and exceeded.
What are the must-visit attractions near Camp O Royale in Dhanaulti?
Several must-visit attractions Near Camp O Royale in Dhanaulti offer breathtaking natural beauty and cultural experiences. Here are some of the top attractions to explore:
Surkanda Devi Temple: Situated atop a hill, the Surkanda Devi Temple is a sacred shrine dedicated to Goddess Parvati. It offers panoramic views of the surrounding Himalayan ranges and attracts religious devotees and nature enthusiasts.
Eco Park: Located just a short distance from Camp O Royale, Eco Park is a serene and well-maintained park known for its lush greenery, walking trails, and captivating views of the Himalayas. It's an ideal spot for picnics and nature walks.
Dashavatar Temple: This ancient temple is dedicated to Lord Vishnu and showcases stunning architecture. The intricate carvings and sculptures depict the ten avatars (incarnations) of Lord Vishnu.
Camp Thangdhar: Adventure enthusiasts can visit Camp Thangdhar, which offers thrilling activities like rock climbing, rappelling, and trekking. It's an excellent opportunity to challenge oneself and enjoy the region's natural beauty.
Potato Farm: For a unique experience, visitors can explore the sprawling potato farms of Dhanaulti. Engage in farm tours, learn about potato cultivation, and savor freshly cooked potato-based snacks.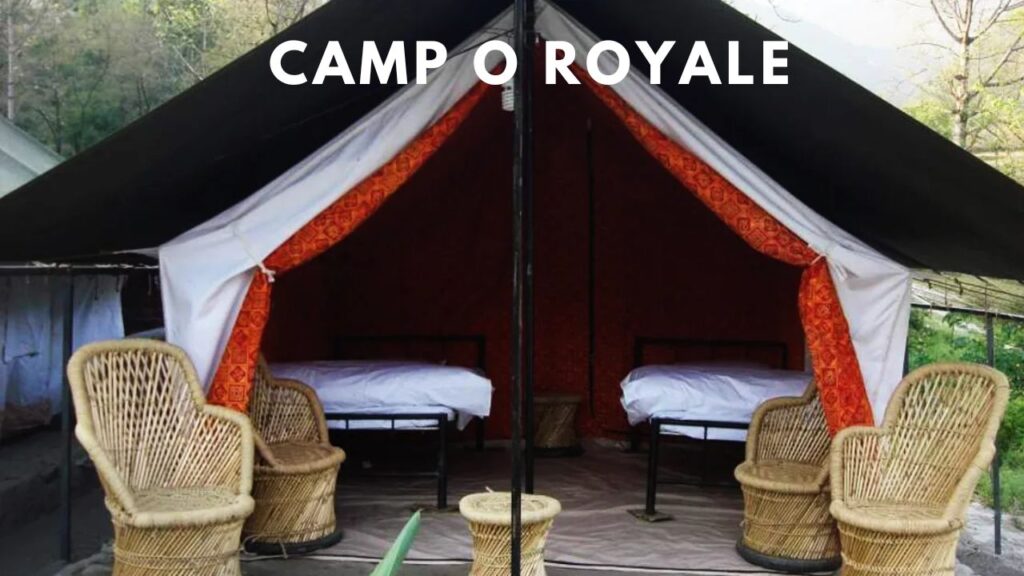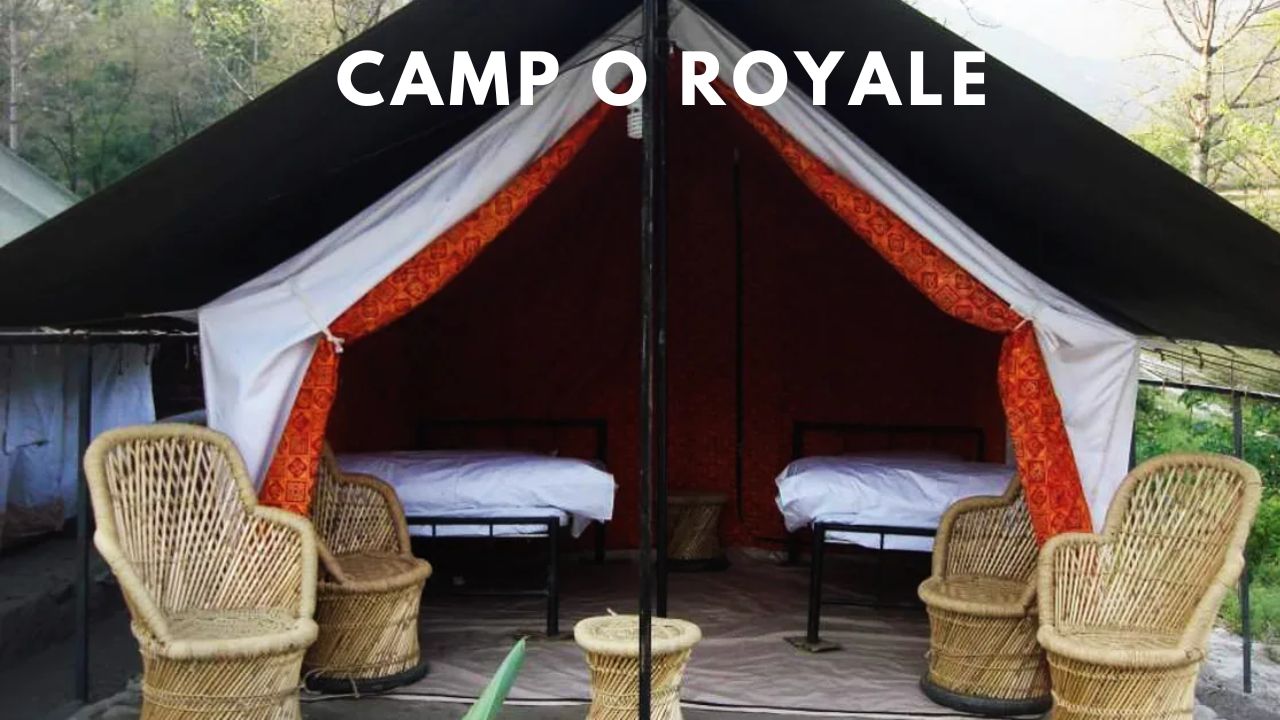 What recreational facilities are available for guests at Camp O Royale?
Camp O Royale offers a range of recreational facilities to ensure an enjoyable and memorable stay for its guests. Here are some of the vital recreational facilities available at the resort:
Indoor Games: Guests can indulge in various indoor games such as table tennis, carrom, chess, and board games. These options provide entertainment and a chance for friendly competition during leisure time.
Bonfire and Music: Camp O Royale arranges evening bonfires where guests can gather, enjoy the warmth, and engage in lively conversations. Live music performances enhance the ambiance, creating a delightful and relaxing atmosphere.
Outdoor Sports: The resort provides opportunities for outdoor sports like volleyball and badminton. Guests can enjoy friendly matches or recreational physical activity amidst the beautiful natural surroundings.
Nature Walks: Camp O Royale organizes guided nature walks, allowing guests to explore the scenic beauty of the surrounding forests and enjoy the tranquility of the environment. These walks allow connecting with nature and discovering the local flora and fauna.
Adventure Activities: The resort offers adventure activities like rope, commando net, and Burma Bridge. These activities add an element of thrill and excitement to the stay, catering to the adventurous spirit of guests.
Can Camp O Royale accommodate large groups or corporate events?
Yes, Camp O Royale is well-equipped to accommodate large groups and cater to corporate events. Here's why:
Spacious Facilities: Camp O Royale has ample space to accommodate large groups comfortably. Whether you're planning a team-building workshop, conference, or company retreat, our facilities can accommodate groups of various sizes.
Corporate Camping Packages: We offer special corporate camping packages tailored to meet the unique needs of corporate groups. These packages include comfortable accommodations, delicious meals, and team-building activities that foster communication, collaboration, and bonding.
Conference and Meeting Facilities: Camp O Royale provides conference and meeting facilities with modern amenities such as projectors, sound systems, and Wi-Fi, ensuring a seamless experience for corporate events.
Customized Itineraries: Our dedicated team works closely with corporate clients to design customized itineraries that align with their objectives and preferences. Whether seeking team-building activities, leadership workshops, or recreational outings, we can create a tailored program to meet your specific requirements.
Experienced Staff: At Camp O Royale, we have a team of experienced professionals skilled in managing large groups and corporate events. From organizing logistics to ensuring a smooth flow of activities, our staff is dedicated to providing a seamless experience for your event.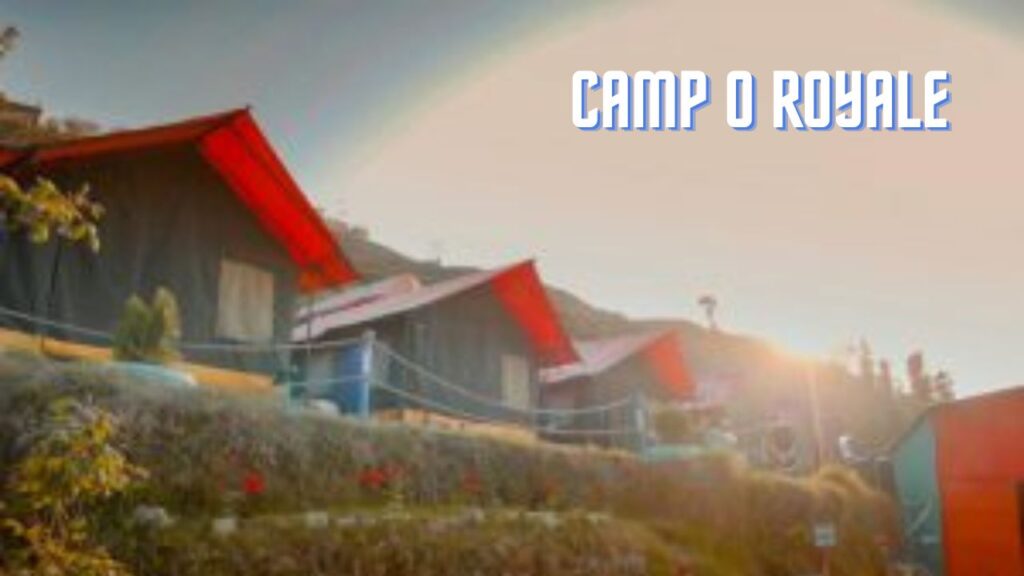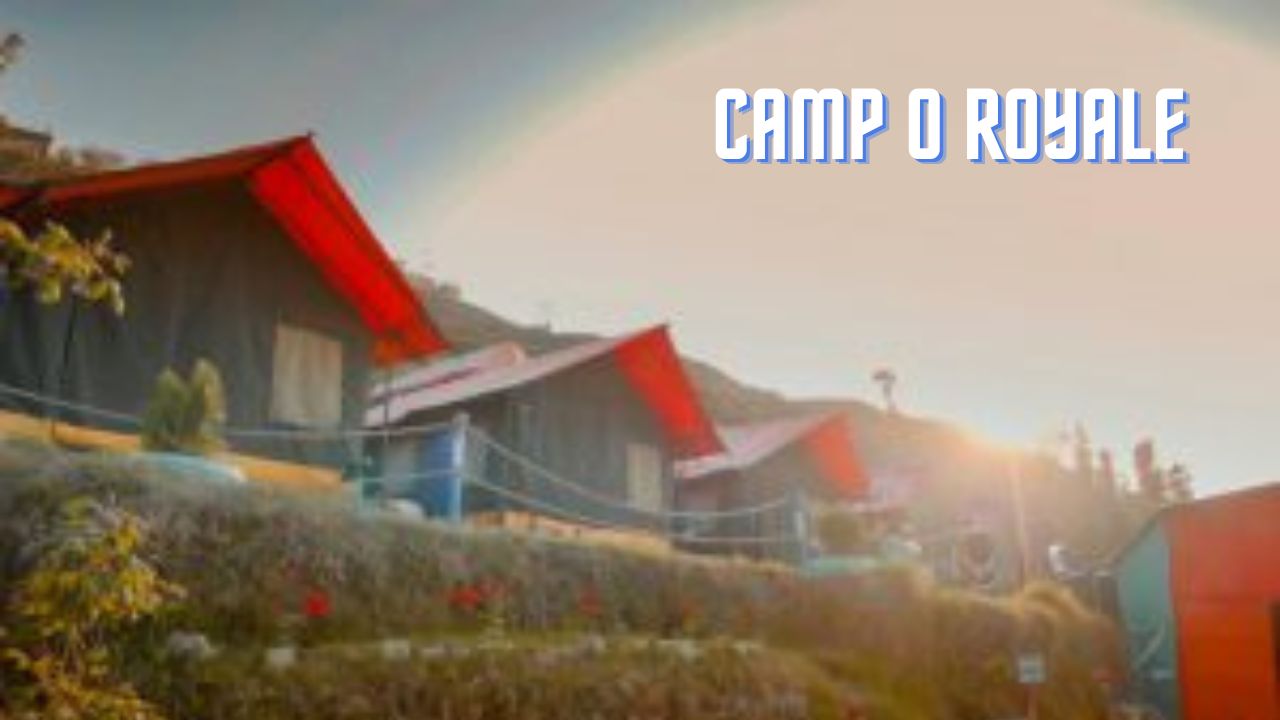 What safety measures are in place at Camp O Royale?
At Camp O Royale, we prioritize the safety and well-being of our guests. We have implemented comprehensive safety measures to ensure a secure and enjoyable experience. Here are the safety measures in place at Camp O Royale:
Trained Staff: Our team consists of well-trained and experienced staff members knowledgeable in safety procedures and emergency protocols. They are always ready to assist and guide guests during their stay.
Secure Premises: The entire campsite is designed with safety in mind. We have well-defined boundaries and secure fencing to ensure the safety and security of our guests. Access to the campsite is monitored and controlled.
Fire Safety: We have fire safety measures strategically located throughout the campsite, including fire extinguishers and smoke detectors. Regular fire drills are conducted to ensure that both staff and guests are familiar with emergency procedures.
First Aid Facilities: Our campsite has first aid facilities and a dedicated staff member trained in basic first aid. We also have a tie-up with nearby medical facilities to handle emergencies.
Equipment Safety: All adventure activities and equipment at Camp O Royale are regularly inspected and maintained to meet safety standards. Our experienced instructors provide thorough guidance and safety briefings before guests participate in activities.
Hygiene and Sanitation: We maintain high standards of cleanliness and hygiene at Camp O Royale. Sanitization protocols are followed for common areas, accommodations, and dining facilities.
What sets Camp O Royale apart from other resorts in Dhanaulti?
Camp O Royale stands out among other resorts in Dhanaulti for several compelling reasons. Here's what sets us apart:
Authentic Camping Experience: Unlike other resorts offering a mere semblance of camping, Camp O Royale provides a genuine experience. We offer Swiss camps and cottages that allow guests to immerse themselves in the beauty of nature while enjoying the comfort of modern amenities.
Diverse Range of Activities: Camp O Royale offers a wide array of adventure activities that cater to the interests and preferences of every individual. From thrilling rope walks and bridges to outdoor sports and team-building exercises, we ensure there's something for everyone.
Tailored Packages: We understand that different groups have different requirements. Camp O Royale offers tailored packages for corporates, schools/colleges, and families, ensuring each group can have a customized and unforgettable experience.
Attention to Detail: At Camp O Royale, we pay meticulous attention to every detail, from the cleanliness and maintenance of our facilities to the warmth and hospitality of our staff. We strive to create a welcoming and comfortable environment for our guests.
Commitment to Excellence: Our commitment to providing the best camping experience is unwavering. We consistently exceed expectations through our personalized service, exceptional amenities, and dedication to customer satisfaction.
Conclusion
Regarding luxury resorts in Dhanaulti, Camp O Royale reigns supreme. With its idyllic location, thrilling activities, and tailored packages, it promises an unforgettable experience for individuals, families, schools, and corporate groups. Escape the monotony of everyday life and immerse yourself in the beauty of nature while indulging in the royal camping experience at Camp O Royale.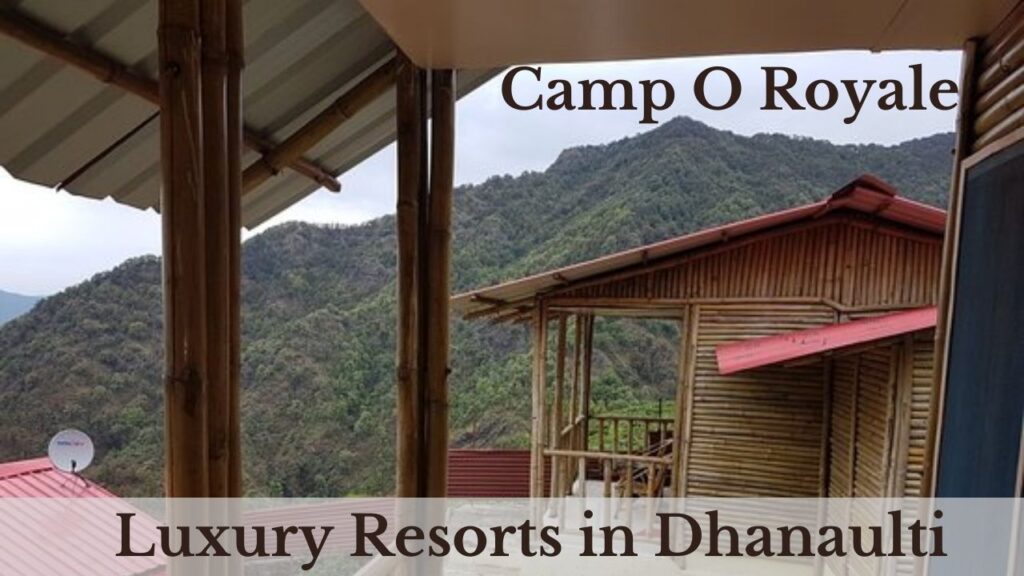 FAQs
What makes Camp O Royale the best luxury resort in Dhanaulti?
Camp O Royale offers an authentic camping experience with thrilling activities, cozy accommodations, and tailored packages for every occasion. Our attention to detail and warm hospitality make us stand out among other resorts in the area.
Can I book a corporate outing at Camp O Royale?
We offer special corporate camping packages that provide a beautiful and captivating environment for team building and bonding activities. Experience the charm of nature while rejuvenating your team's spirit.
Are there adventure-based learning programs for children at Camp O Royale?
Absolutely! Our school and college packages are designed to provide adventure-based learning programs for children. It's a perfect opportunity to acquire new skills and create lifelong memories with their friends and classmates.
What can families expect during their stay at Camp O Royale?
Families can expect an unforgettable camping experience at Camp O Royale. Enjoy the breathtaking view of twinkling stars in the moonlit twilight, gather around a flickering campfire, and create cherished moments with your loved ones.
What sets Camp O Royale apart from other resorts in Dhanaulti?
Camp O Royale's commitment to providing a genuinely royal camping experience, along with its diverse range of accommodations, activities, and packages, makes it the ultimate choice among luxury resorts in Dhanaulti. Experience the difference and create memories that last a lifetime.