The wide range of activities offered by Camp O Royale provides different experiences for every age group. Reviewed as one of the best camps in Dhanaulti, Camp O Royale delivers fun and exciting activities for everyone. Camo O Royale is the Best Place to stay in Dhanaulti.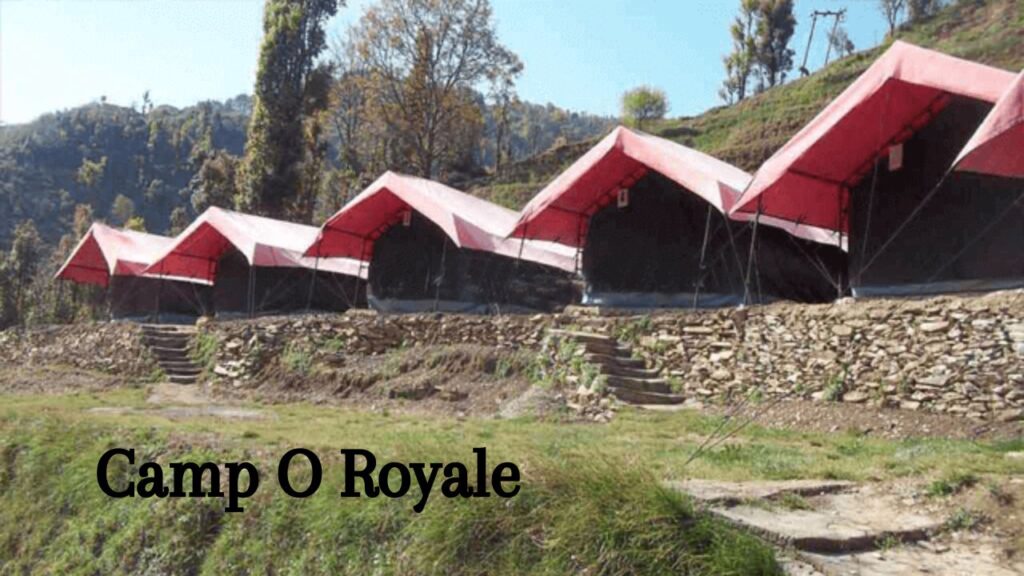 Best Camping Place in Dhanaulti – Camp O Royale
A well-known camping spot in Dhanaulti, Camp O Royale Dhanaulti has been in operation for years. It is located in Dhanaulti, close to Rishikesh, Mussoorie, and Dhanaulti. It is situated in the Tehri Garhwal district of Dhanaulti at 7600 feet above sea level, between Mussoorie and Chamba highways. Located in a mountainous area, the property covers a vast and lovely natural scenic view. Consequently, there is a large camping area that can accommodate many people. It is beautifully surrounded by substantial mountain trees, providing an impressive sight. It also provides a magnificent view of the river in the valley, the Bandarpoonch glaciers, and the Gangotri of the Great Himalayas.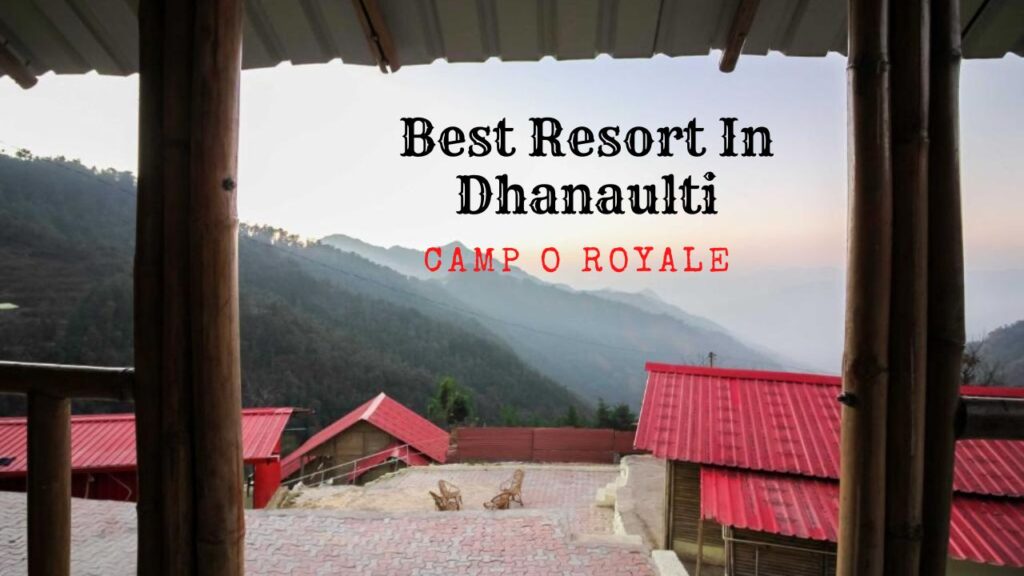 About Us
Camp O Royale is an excellent camping and adventure place located in O Royale (Dhanolti) and in the area close to Rishikesh, Mussoorie, and Dhanaulti. Atop the Mussoorie Chamba road in O Royale, Tehri Garhwal district, Camp O Royale is located at an altitude of 7500 feet from sea level. Over 1,25 hectares of land in the mountains offers a fantastic view of the river, Bandar Poonch glaciers, and Gangotri.
We have a total of 25 tents, including 19 Deluxe Tents, 4 Swiss Tents, 2 Safari Tents with attached bathrooms and all basic amenities, 5 Doom Tents, and 5 Camping Tents with shared toilets.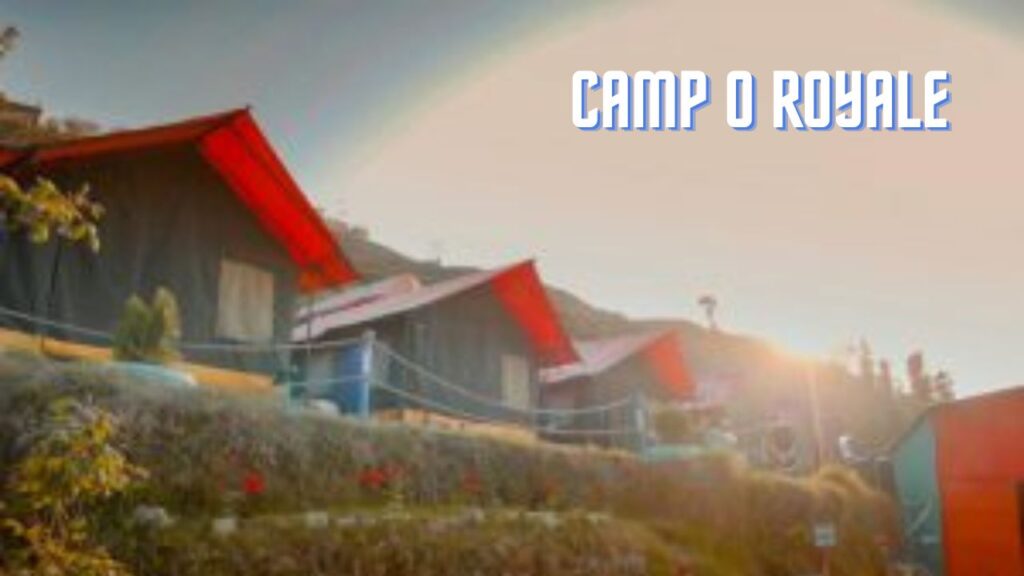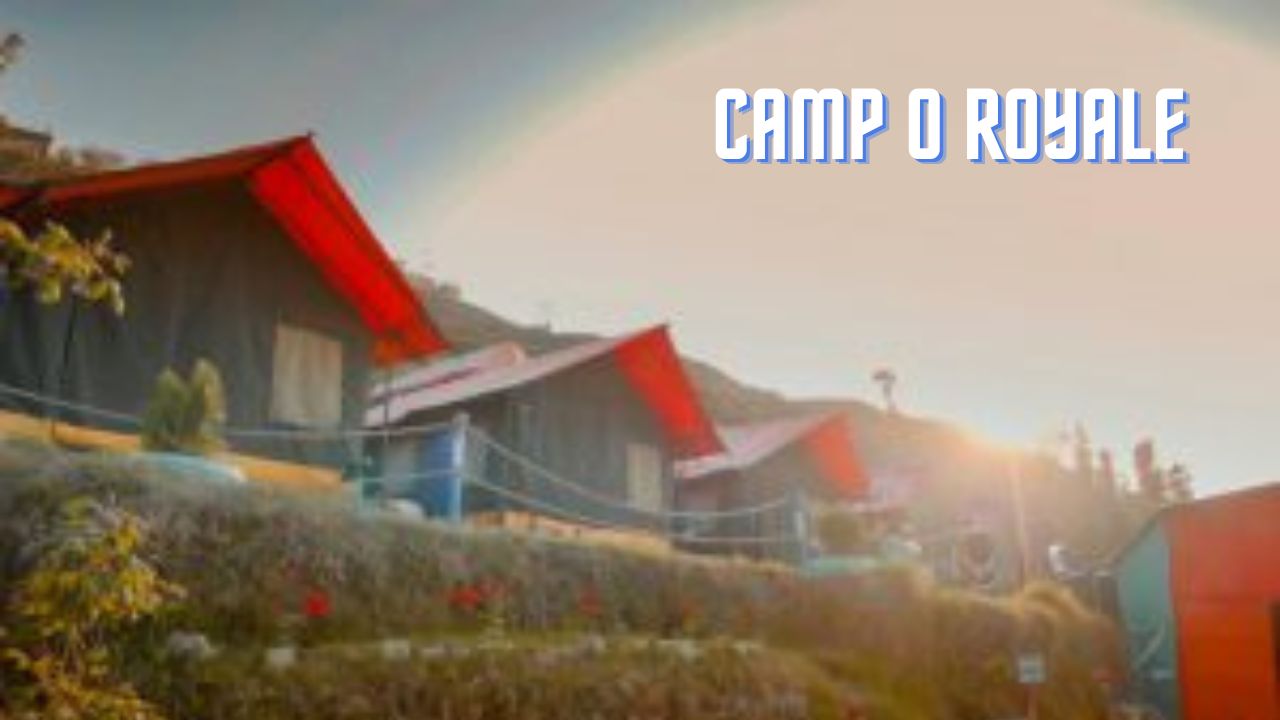 Rooms Available
This 95-meter square standard room is ideal for guests who wish to enjoy their most promising moments. The room is equipped with all the conveniences that will make your moments memorable and luxurious. Amidst the scenic surroundings of the Himalayas, the camp rooms offer iconic views of Mother Nature. You can witness the most memorable moments of your life as you gaze upon the immense valley views. Whether you want to see impressive views or experience the ultimate natural surroundings, Camp O Royale can satisfy all your concerns.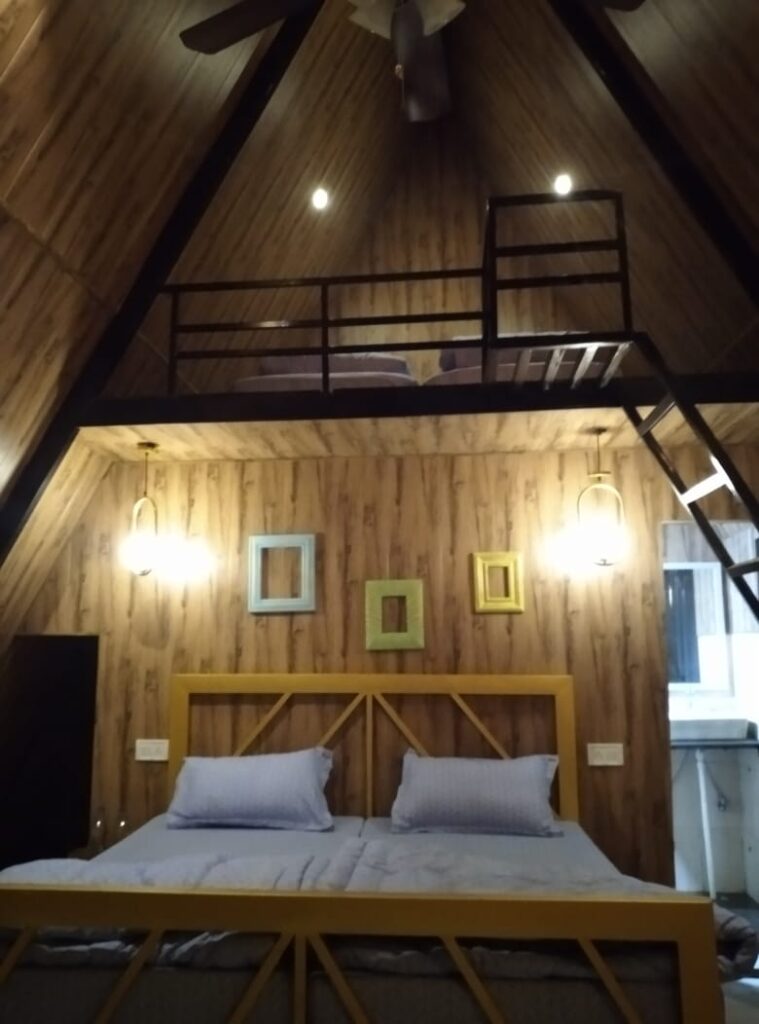 These camps are ideal for two people and are approximately 50 m square. Impressive surroundings include:
Mesmerizing nature views.
Birds chirping.
A peaceful environment.
A soothing touch of refreshing nature that will make visitors' memories last a lifetime.
Camp O Royale is also a visitor-friendly facility, as one can enjoy the most luxurious and fatigue-relieving environment to maximize their experience during their outing. In addition to adventure activities, visitors can also enjoy other leisure activities at the site to mark up their visit with unforgettable memories.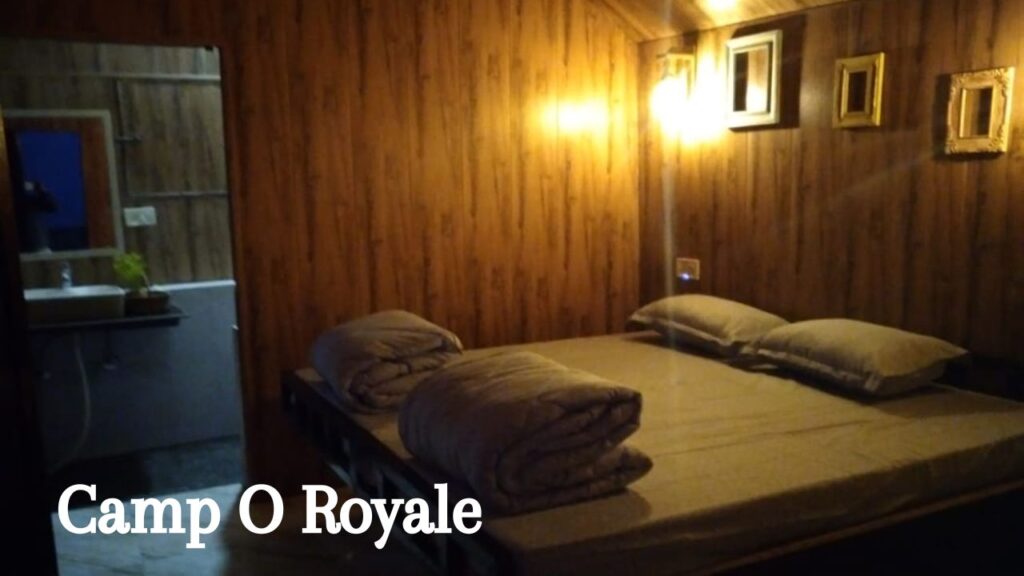 The double rooms are well nourished with all the required amenities to improve your travel experience. They are beautifully settled over 35 meters square, allowing guests to assist them conveniently. Also, the rooms are ideally positioned to treat your eyes with scenic views of Mother Nature. In addition to the iconic sights of this destination, you will be able to experience the ultimate accommodation with the perfect assistance of nature's beauty. As a twin-sharing room, the room size is perfect. Our room service is dedicated to assisting you during your stay and letting you experience conveniences during your dream trip. Our comfortable mattresses allow you to drain out your travel fatigue and relax in the lap of Mother Nature.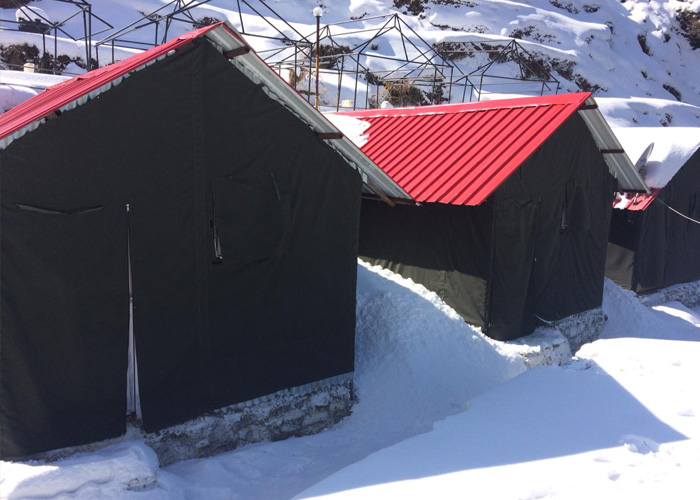 Services provided by Camp O Royale Dhanaulti
Camp O Royale Dhanaulti has a reputation for its excellent food and services. Our staff is always available for all your needs. We provide hygienic, beautifully maintained, spacious and comfortable tents. We place safety first, so we take care of your service and safety. With tightropes and safety helmets, we take care of your safety. The staff at Camp O Royale Dhanaulti promises you a wonderful time.
Dhanaulti's Most Affordable Resort
In addition to being conveniently located, Camp O Royale is also highly affordable. We provide excellent service at an affordable price. Camp O Royale is a cheap O Royale hotel.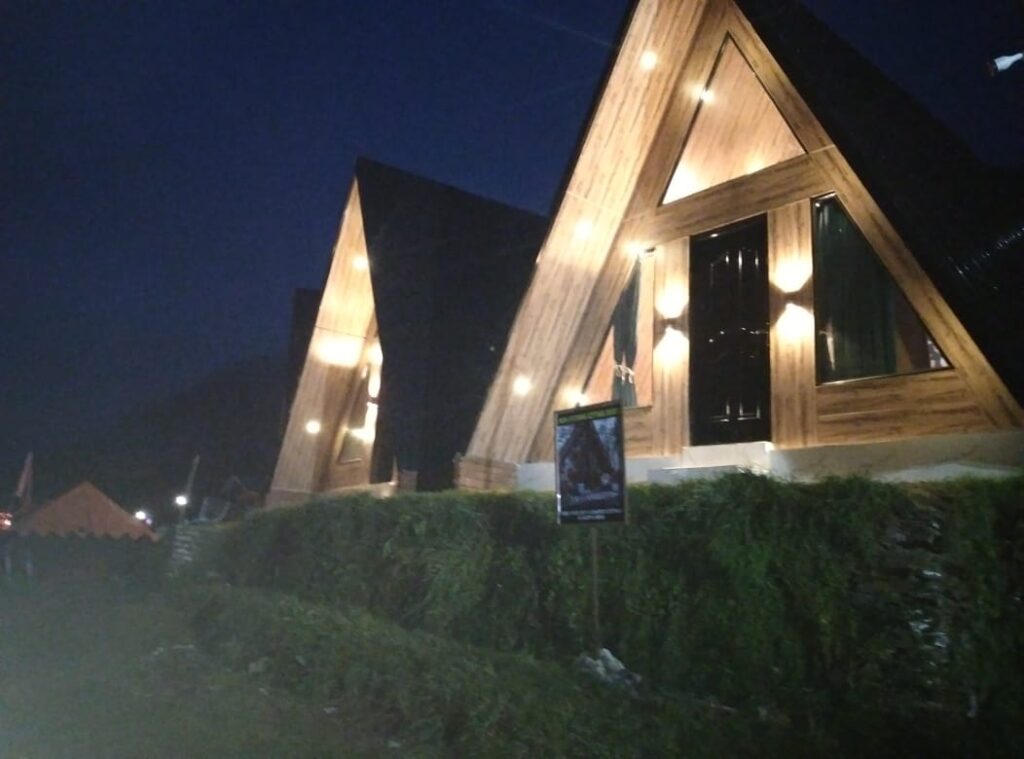 Activities at Camp O Royale Dhanaulti
Among our adventurous activities are Burma Bridge, Flying Fox, Commando Crawl, Suspension bridge, Valley crossing, Bamboo bridge, etc. We are known for our camping activities and adventurous activities. We are located near many tourist spots. Neighbouring spots like Kempty Falls, Mussoorie Lake, Malsi Deer Park, Nag Devta Temple, Cloud End, Tehri Dam, Surkanda Devi Temple & Kaudia provide significant tourism to guests.