Are you ready to embark on a journey that combines the thrill of adventure with the indulgence of luxury? Look no further because Camp O Royale, the best resort in Dhanaulti, is here to redefine your holiday experience. Nestled amidst the breathtaking landscapes of Dhanaulti, Camp O Royale offers an enchanting escape from the mundane. Imagine waking up to the melodies of nature, immersing yourself in thrilling activities, and indulging in the finest comforts. Camp O Royale has it all, whether you seek an or a serene retreat. Get ready to unleash the adventurer within as we take you on an exhilarating ride through the realm of the best resorts in Dhanaulti.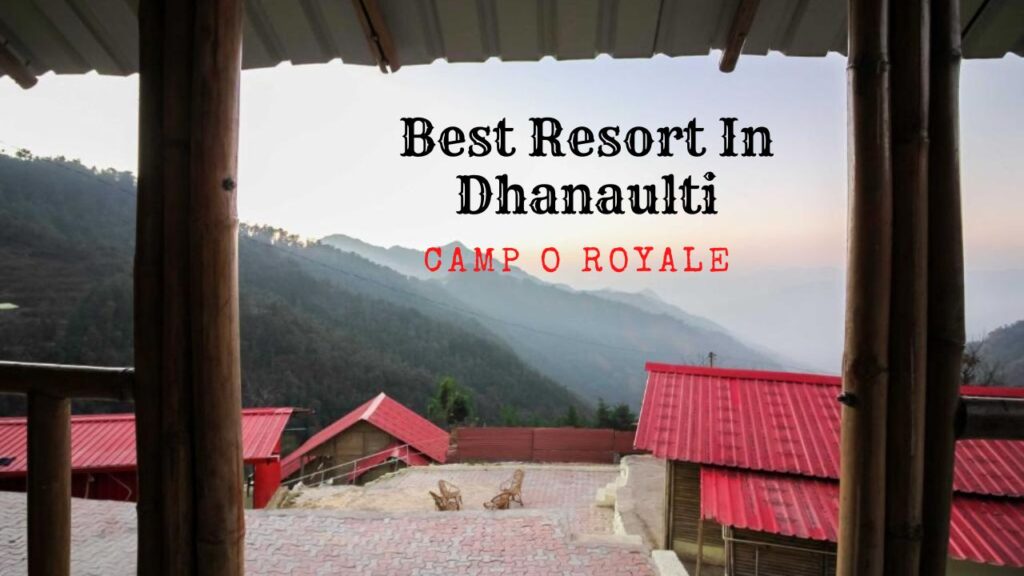 What makes Camp O Royale the best resort in Dhanaulti?
Camp O Royale stands out as the best resort in Dhanaulti due to several key factors:
Unmatched Camping Experience: Camp O Royale offers the perfect blend of luxury and camping, providing guests with an authentic and immersive experience in the lap of nature.
Thrilling Activities: The resort offers a wide range of thrilling activities, such as Mowgli Walk, Burma Bridge, Commando Net, and Suspension Bridge.
Customized Packages: Camp O Royale caters to various groups, including corporates, schools/colleges, and families, offering tailor-made packages to meet their needs and preferences.
Comfortable Accommodations: With Swiss camps and cottages, Camp O Royale ensures a comfortable stay for guests, allowing them to relax and rejuvenate after an adventurous day.
Safety and Security: The resort prioritizes the safety and security of its guests, ensuring that all activities are conducted under the supervision of trained professionals and adhere to strict safety guidelines.
Breathtaking Surroundings: Located in Dhanaulti, Camp O Royale offers mesmerizing views of the surrounding natural beauty, allowing guests to immerse themselves in the serene and picturesque landscapes.
Commitment to Sustainability: Camp O Royale actively contributes to eco-tourism and sustainable practices, aiming to minimize its ecological footprint and preserve the region's pristine beauty.
With its exceptional camping experience, thrilling activities, customized packages, and commitment to guest satisfaction and safety, Camp O Royale is the best resort in Dhanaulti.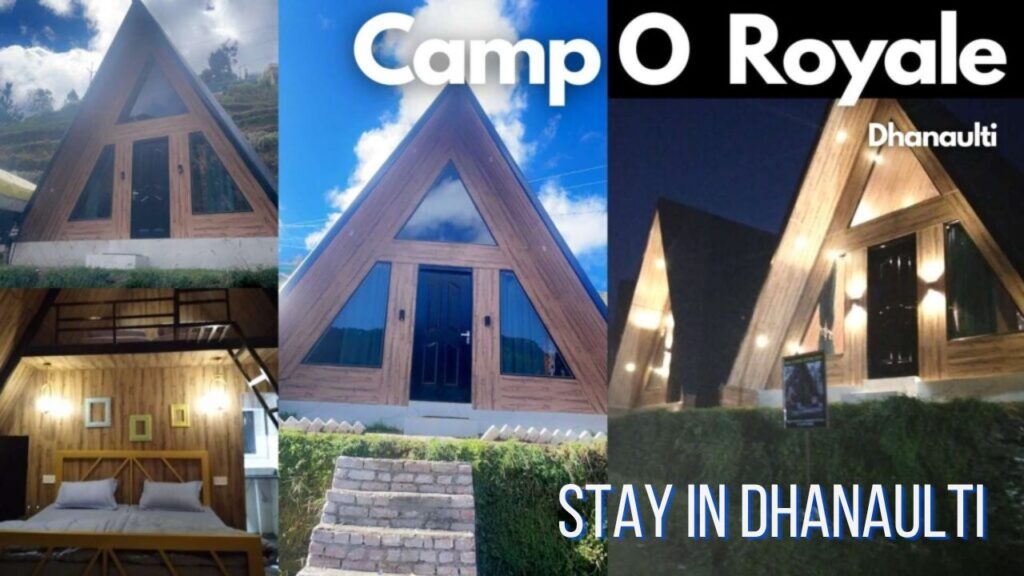 What are the must-visit tourist attractions near Camp O Royale in Dhanaulti?
When staying at Camp O Royale in Dhanaulti, there are several must-visit tourist attractions nearby that offer unique experiences and breathtaking natural beauty. Here are some of the top attractions to explore:
Surkanda Devi Temple: Situated at an altitude of 2,757 meters, the Surkanda Devi Temple is a popular pilgrimage site. The temple offers panoramic views of the Himalayan ranges and is known for its religious significance and stunning architecture.
Eco Park: Located amidst dense forests, Eco Park is a serene and picturesque spot. It offers beautiful gardens, walking trails, and viewpoints to enjoy the serene landscapes. Visitors can also indulge in adventure activities like rappelling and trekking.
Dhanaulti Adventure Park: This adventure park is perfect for thrill-seekers. It offers activities like zip-lining, skywalk, and rock climbing, providing an adrenaline-pumping experience amid the stunning natural surroundings.
Dashavatar Temple: Situated in Deogarh village, Dashavatar Temple is dedicated to Lord Vishnu and showcases magnificent stone carvings and intricate architecture. It is a significant historical and religious site.
Potato Farm: Dhanaulti is known for its potato farms. Visitors can explore the vast potato fields, learn about the cultivation process, and even indulge in potato-based snacks.
Kanatal: Outside Dhanaulti, Kanatal is a lovely hill town renowned for its apple orchards, verdant landscapes, and picturesque views. It provides a quiet refuge from the busy city life.
Tehri Dam: Located near Dhanaulti, Tehri Dam is one of India's biggest hydroelectric dams. The dam provides visitors with spectacular views of the surrounding mountains and Tehri Lake, where they may enjoy boating and other water activities.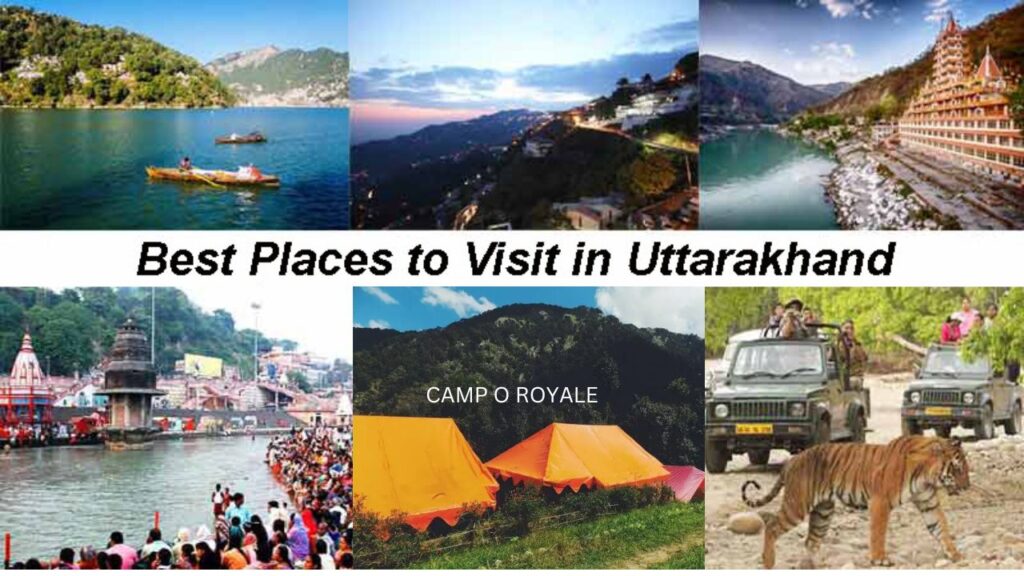 What adventure sports can be enjoyed at Camp O Royale?
The spectacular adventure sports available at Camp O Royale are geared toward thrill seekers. Here are some thrilling activities you can take part in at the resort:
Mowgli Walk: Experience the excitement of walking in the air with the Mowgli Walk, a daring walk across a rope that will test your balance.
Burma Bridge: Holding onto two supporting ropes, cross this bridge constructed of heavy ropes to test your bravery and balance.
Commando Net: A commando net is a well-known training tool that tests your strength and agility while allowing you to climb and traverse open spaces excitedly.
Suspension Bridge: Experience the thrill of a daring stroll across a suspension bridge suspended many feet above the ground.
These adventure sports at Camp O Royale offer a perfect blend of thrill, excitement, and breathtaking natural beauty. Whether a seasoned adventurer or a beginner seeking new experiences, these activities will leave you with lasting memories of your time at Camp O Royale.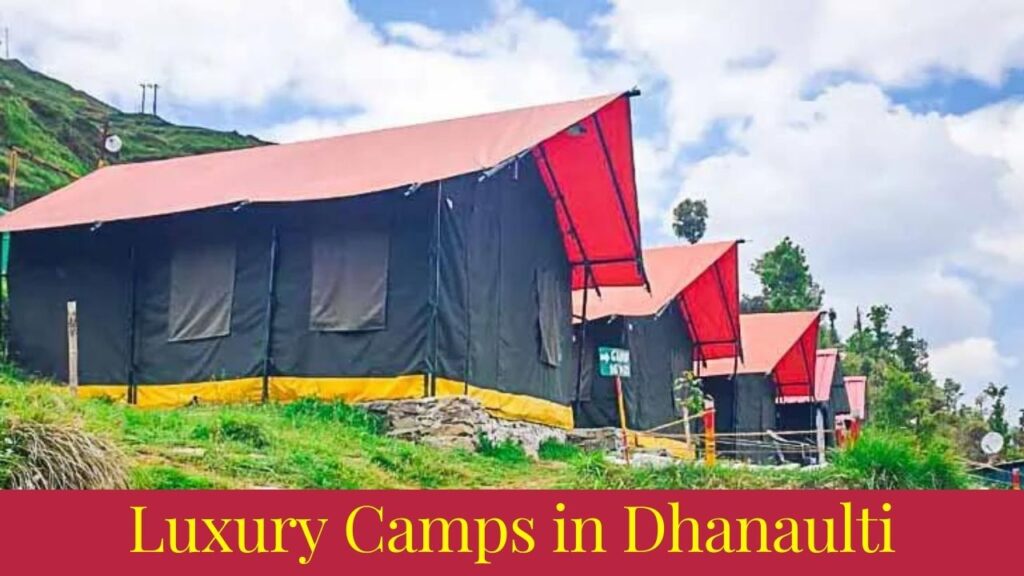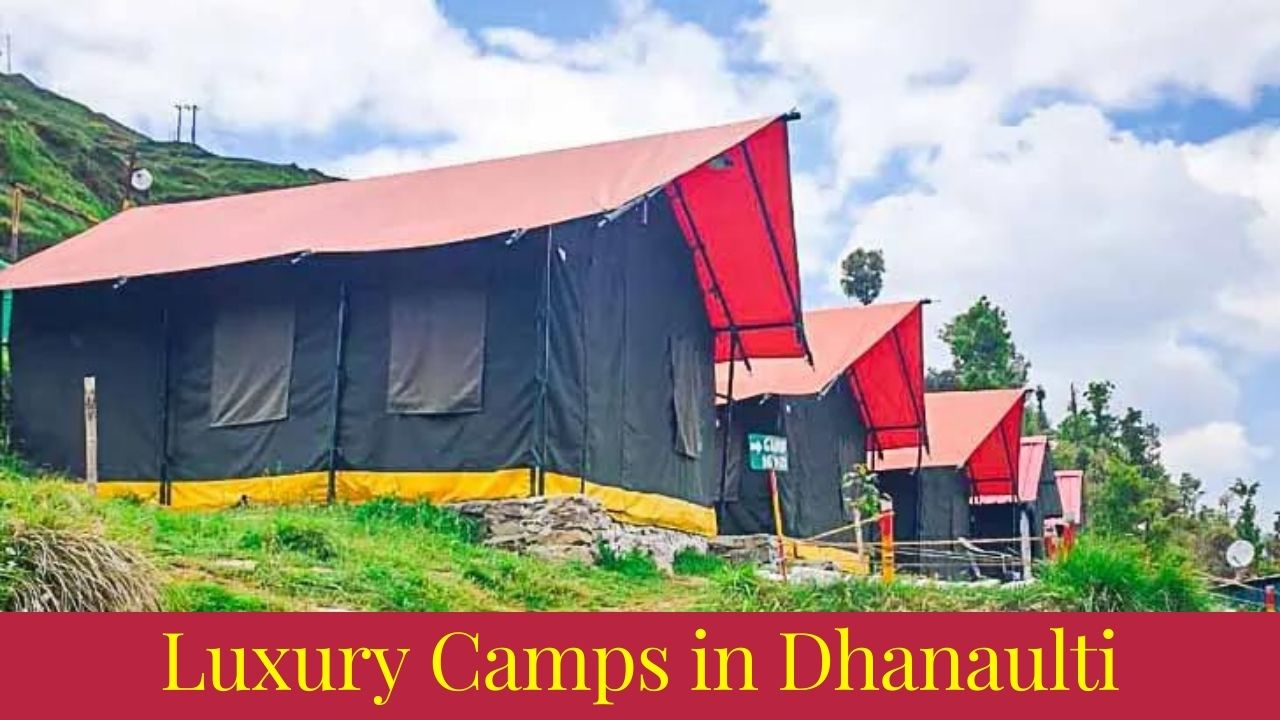 How does Camp O Royale ensure each guest's personalized and customized experience?
Camp O Royale takes pride in providing a personalized and customized experience for each guest, ensuring their preferences and needs are met. Here's how the resort achieves this:
Tailor-made Packages: Camp O Royale offers a range of customized packages for different groups, such as corporates, schools/colleges, and families. These packages can be tailored to specific requirements, including accommodation, activities, and duration of stay.
Flexible Itineraries: The resort understands guests may have unique preferences and interests. Therefore, they provide flexibility in designing itineraries, allowing guests to choose from various activities and experiences based on their preferences and comfort levels.
Personalized Service: The dedicated staff at Camp O Royale ensures personalized attention and service to every guest. They strive to understand individual needs and preferences, offering assistance and guidance throughout the stay.
Accommodation Options: The resort offers a variety of accommodation options, including Swiss camps and cottages, to cater to different preferences and group sizes. Guests can choose the accommodation that best suits their comfort and requirements.
Adventure Activity Choices: Camp O Royale provides various adventure activities to cater to diverse interests and skill levels. Guests can select from various options and participate in activities that align with their preferences and thrill-seeking levels.
Catering to Dietary Requirements: The resort considers guests' dietary restrictions and preferences. They provide options for vegetarian, vegan, and special dietary requirements, ensuring everyone can enjoy their meals without compromise.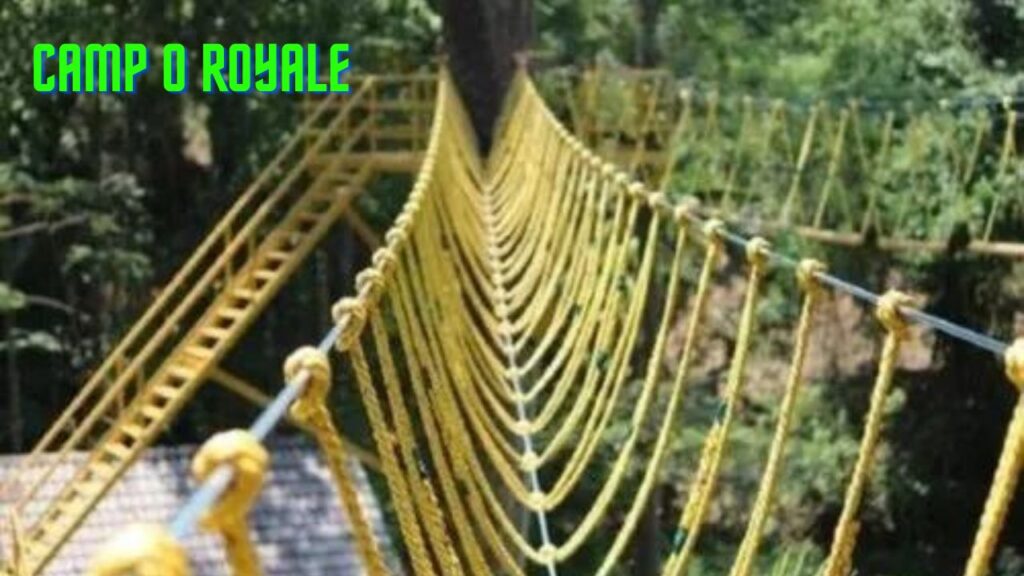 What are the unique features of the Swiss camps and cottages at Camp O Royale?
The Swiss camps and cottages at Camp O Royale offer a unique and charming accommodation experience amidst the natural beauty of Dhanaulti. Here are the distinctive features that set them apart:
Scenic Location: The Swiss camps and cottages are strategically located to provide breathtaking views of the surrounding landscapes, including lush forests, rolling hills, and majestic mountains. Guests can wake up to the beauty of nature right at their doorstep.
Cozy and Comfortable: The camps and cottages are designed to provide a cozy and comfortable stay. They have comfortable beds, clean linen, and basic amenities for a pleasant and relaxing experience.
Immersive Camping Experience: The Swiss camps offer an immersive camping experience with their canvas walls, allowing guests to feel connected to nature while enjoying the comfort and security of well-equipped accommodations.
Privacy: The camps and cottages provide privacy, allowing guests to unwind and enjoy their personal space. Each unit is separate, ensuring a peaceful and secluded environment.
Natural Ambiance: The camps and cottages are designed to blend harmoniously with the natural surroundings. Guests can enjoy the sounds of chirping birds, the rustle of leaves, and the fresh mountain air, immersing themselves in a serene ambiance.
Close Proximity to Nature: Staying in the Swiss camps and cottages allows guests to experience nature up close. They can leave their accommodation and instantly immerse themselves in the beauty of the outdoors, with hiking trails, nature walks, and scenic spots just a stone's throw away.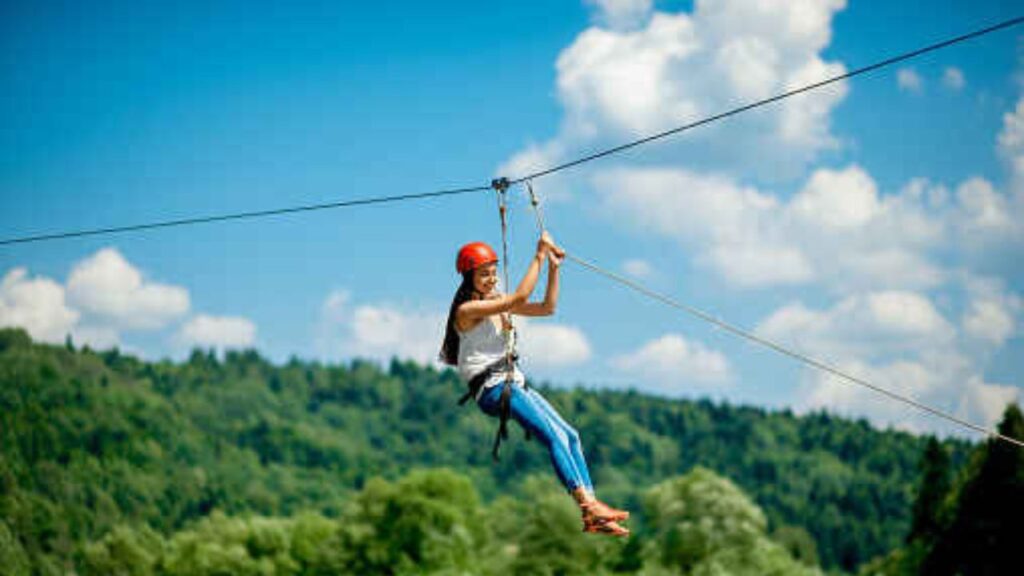 How can Camp O Royale accommodate large groups or events?
Camp O Royale is well-equipped to accommodate large groups or events, ensuring a seamless and memorable experience for all attendees. Here's how Camp O Royale caters to such requirements:
Spacious Accommodation: Camp O Royale offers a range of accommodations, including Swiss camps and cottages, which can comfortably accommodate large groups. These accommodations are designed to provide both comfort and privacy.
Event Spaces: The resort features dedicated event spaces, such as open-air arenas or conference halls, which can be tailored to suit the specific needs of different events. Camp O Royale has the perfect space for a corporate conference, team-building activity, or a special celebration.
Customized Packages: Camp O Royale offers customized packages for large groups or events, taking into account the number of attendees, specific requirements, and duration of the event. These packages include accommodation, meals, access to facilities, and activities, ensuring a hassle-free experience.
Professional Staff: The resort has a dedicated team of professionals specializing in event management. They work closely with the organizers to plan and execute the event, ensuring smooth operations and meeting the group's needs.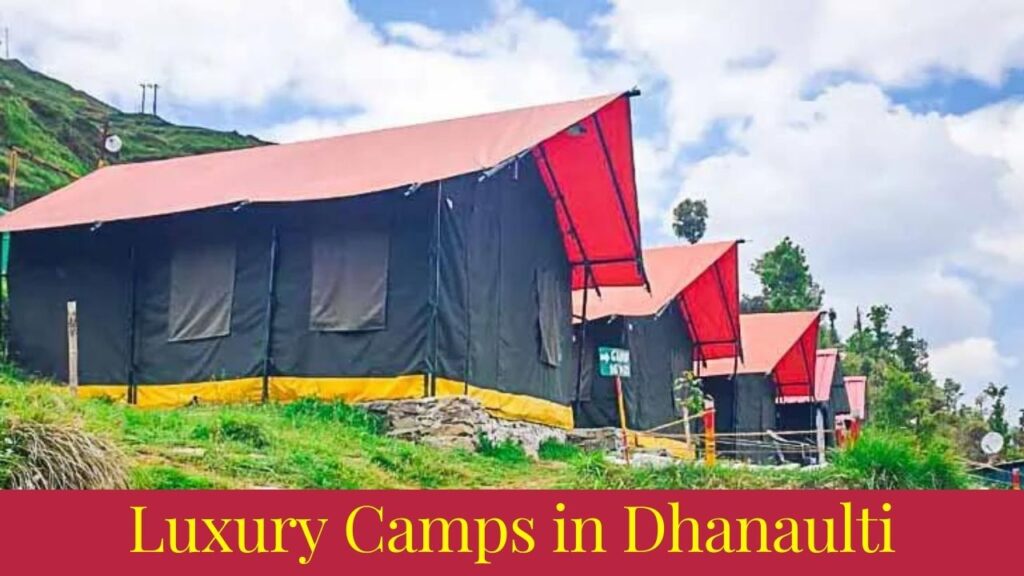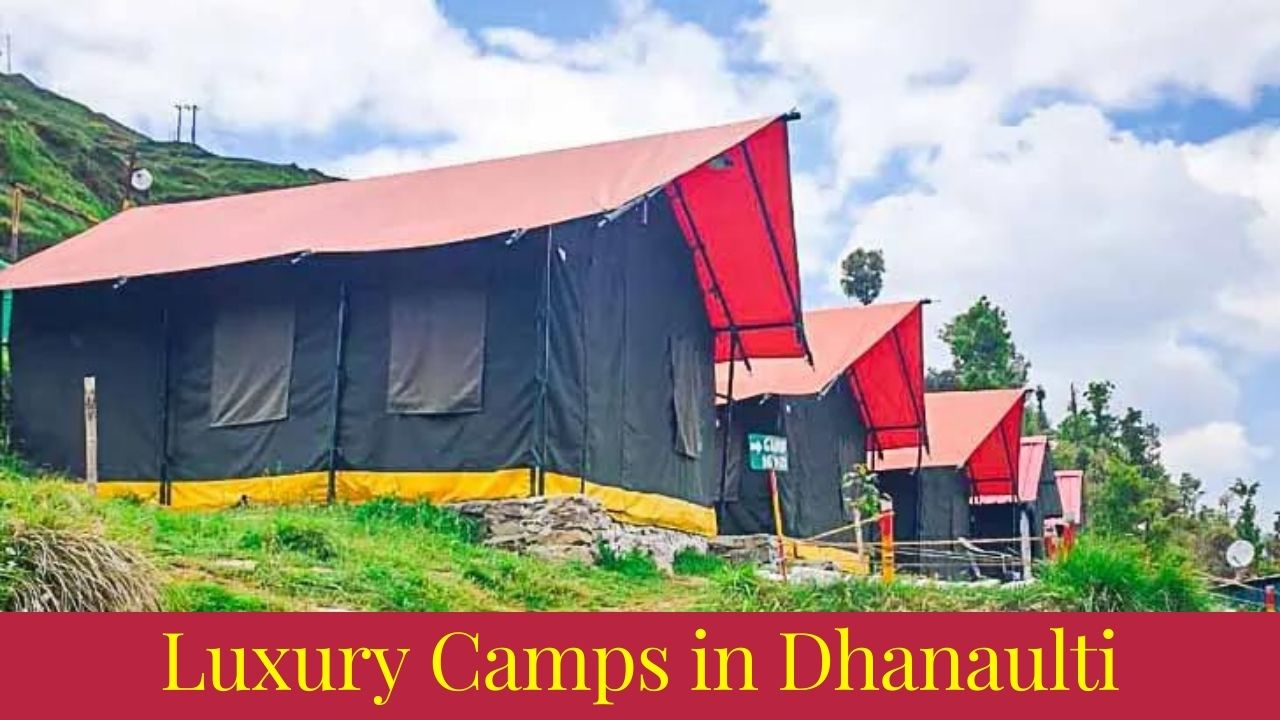 What are the special events and themed activities organized by Camp O Royale throughout the year?
Camp O Royale hosts various special events and themed activities throughout the year, creating a vibrant and engaging experience for its guests. Here are some of the exciting offerings:
Adventure Weekends: Camp O Royale organizes adventure-themed weekends featuring rock climbing, rappelling, zip-lining, and trekking. These weekends are perfect for thrill-seekers and outdoor enthusiasts looking to push their limits.
Cultural Festivals: The resort celebrates cultural festivals with great enthusiasm, showcasing the local traditions and heritage of Dhanaulti. Guests can immerse themselves in folk dances, music performances, and traditional cuisine, gaining a deeper understanding of the local culture.
Nature Retreats: Camp O Royale hosts nature retreats, allowing guests to reconnect with nature and experience the serene beauty of the surroundings. These retreats often include guided nature walks, birdwatching sessions, and meditation workshops to promote relaxation and rejuvenation.
Team-building Workshops: The resort offers team-building workshops for corporate groups and schools/colleges. These workshops enhance teamwork, communication, and leadership skills through interactive activities, role plays, and problem-solving exercises.
Festive Celebrations: Camp O Royale goes out during festivals like Diwali, Christmas, and New Year. Guests can enjoy festive decorations, themed parties, bonfires, and special feasts, creating a joyous and celebratory atmosphere.
Wellness Retreats: Camp O Royale hosts wellness retreats that emphasize holistic well-being. These retreats include yoga and meditation sessions, wellness workshops, spa treatments, and healthy cuisine, promoting physical and mental rejuvenation.
Art and Craft Workshops: The resort conducts art and craft workshops for guests to explore their creative side. From painting and pottery to photography and sketching, these workshops provide a platform for self-expression and artistic exploration.
Conclusion
Camp O Royale stands tall as the best resort in Dhanaulti, offering a unique blend of luxury and camping experience. With a range of thrilling activities and customized packages, we ensure that each guest leaves with unforgettable memories. Camp O Royale is your ultimate destination whether you are seeking adventure, relaxation, or a break from the mundane.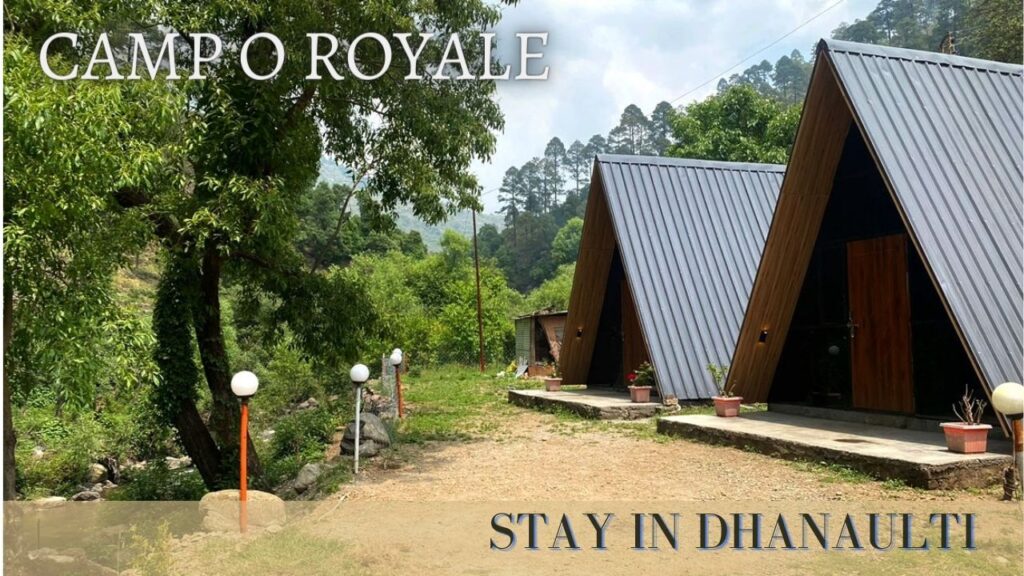 FAQs
1. Is Camp O Royale suitable for all age groups?
Absolutely! Camp O Royale caters to people of all age groups. We have activities and packages tailored for corporate professionals, school students, college-goers, and families. There is something for everyone to enjoy.
2. Are the accommodations comfortable at Camp O Royale?
Our resort offers comfortable Swiss camps and cottages that are cozy and pleasant. You can choose the accommodation that suits your preferences and enjoy a comfortable and relaxing experience.
3. Are the activities at Camp O Royale safe?
Safety is our top priority at Camp O Royale. All activities are conducted under the supervision of trained professionals and adhere to strict safety guidelines. We ensure that our guests can enjoy thrilling adventures while maintaining their well-being.
4. Can I organize a corporate team-building event at Camp O Royale?
Certainly! Our corporate package is specifically designed to facilitate team-building activities and foster a sense of camaraderie among colleagues. You can plan a memorable corporate outing and engage in activities that promote teamwork and collaboration.
5. What sets Camp O Royale apart from other resorts in Dhanaulti?
Camp O Royale is distinguished by its commitment to providing a genuine camping experience with a touch of luxury. Our extensive range of activities, comfortable accommodations, and personalized packages make us the best resort in Dhanaulti.