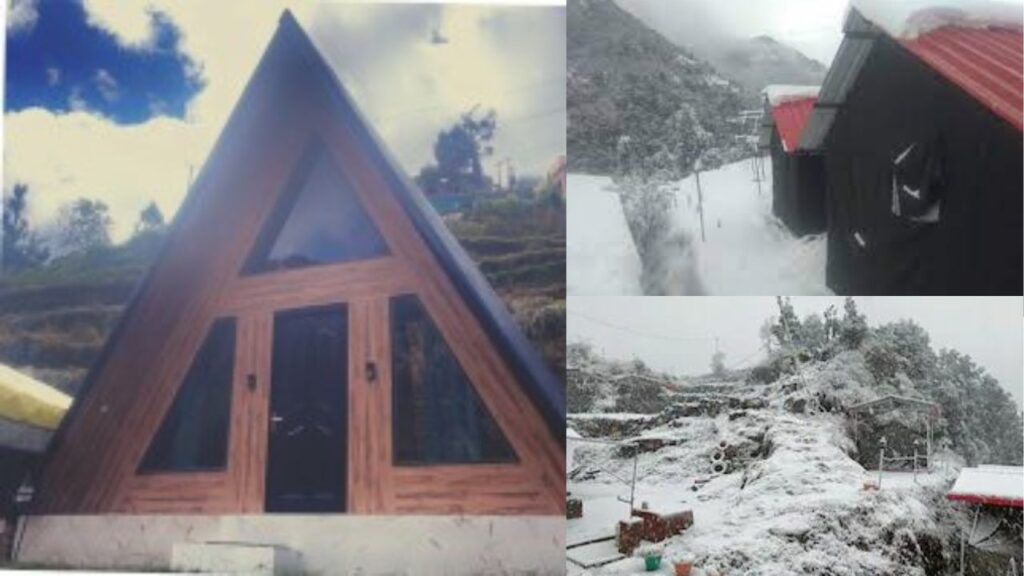 A Snow Heaven Dhanaulti Weather And Best Time To Visit Dhanaulti Uttarakhand (2023) 
It is an absolute delight to trek and camp in Dhanaulti in December. Not only do you get to soak in the wonders of nature, but you also get to witness soul-stirring sunrises, witness enchanting views of the mountains of the Uttarakhand, and experience the most sublime moments of the trip.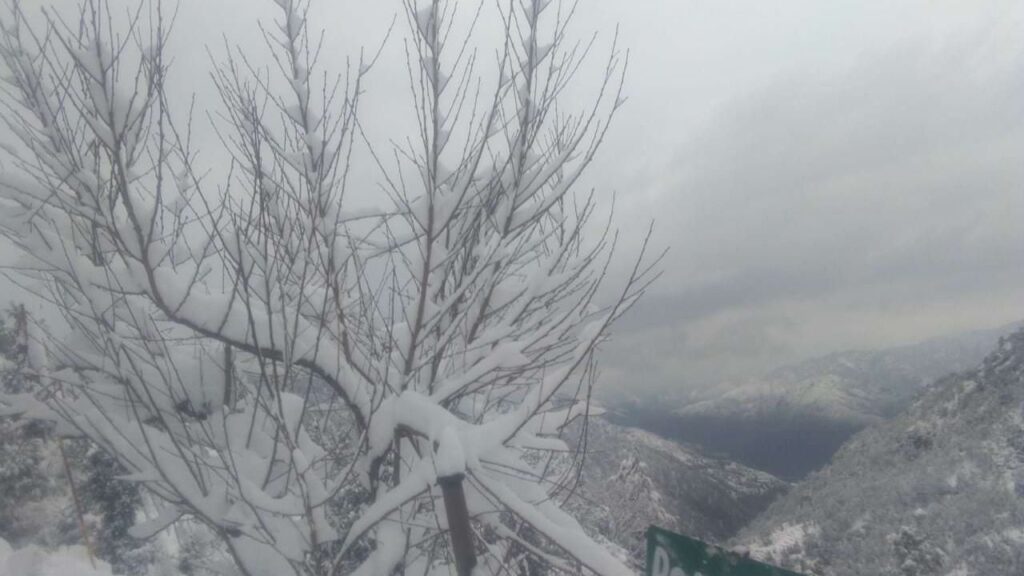 As the sticky summer days and humidity don't make things any easier, you might be thinking about your next vacation as you have probably been wondering about it all this summer. Especially after what we have experienced in the recent covid-19 pandemic, we surely deserve some cosy vacations sipping on cold hill stations. Many Indian families have preferred Dhanaulti as their vacation destination. The place is great for couples as well as for a weekend getaway for friends. It comes as no surprise that Dhanaulti is one of the most popular hill stations in India, being one of the most popular tourist destinations throughout the year.
The popular hill station in Dhanaulti is the first choice of north Indians as soon as they get sweaty from the heat and they have many reasons as to why they rush to the popular hill station every time the heat hits them.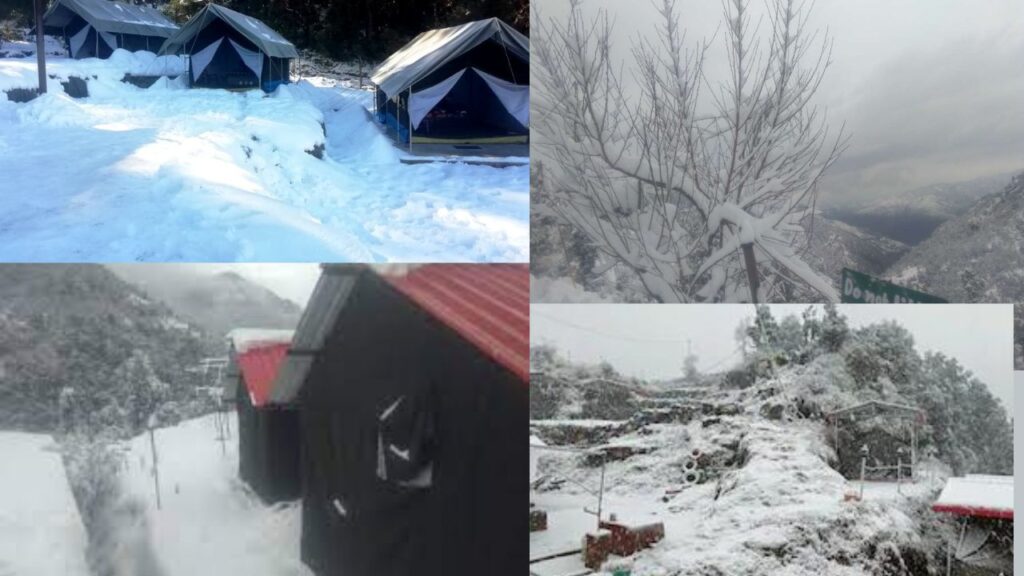 Why Do We Choose Dhanaulti As Our Adventure Destination?
Mussoorie is a hill town in the state of Uttarakhand, India, which is also known as the Queen of Mountains. Dhanaulti is a small and beautiful hill station near Mussoorie, this hill station gives a clear view of the skyline of the Gangotri range. Dhanaulti is situated between the peaks of the Himalayas.And deodar trees add to the beauty of Dhanaulti. This hill station is situated at an altitude of 2286 metres above the hustle and bustle of the city. Dhanaulti is a very small hill station as compared to Massoorie.
Those who come to visit Mussoorie. Those people definitely come to visit Dhanaulti because this hill station is very close to Mussoorie. And the way from Massoorie to Dhanaulti is also very beautiful. Travelling from Massoorie to Dhanaulti makes your journey full of adventure.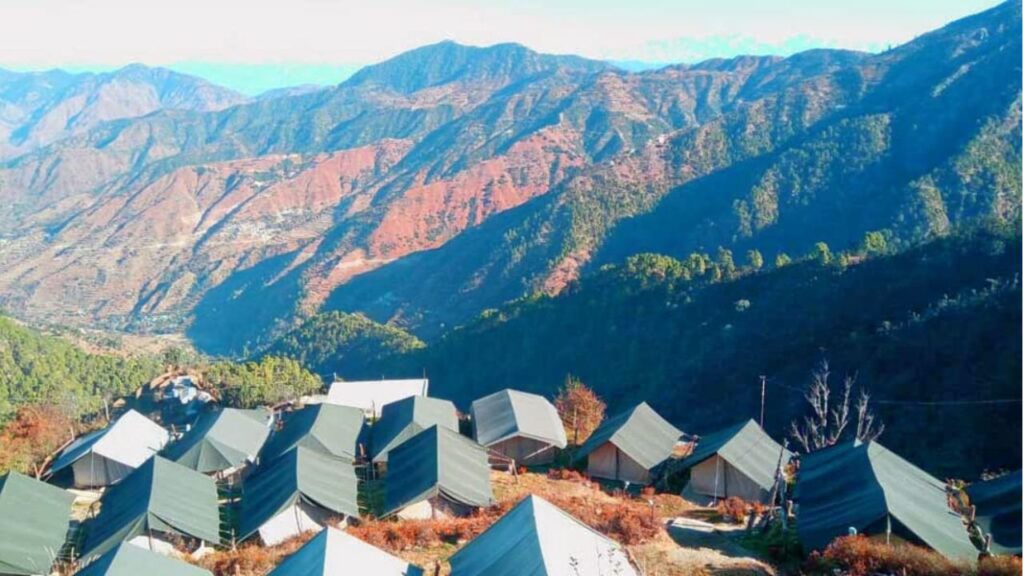 To come from Massoorie to Dhanaulti, you can rent a bike or scooty from Massoorie itself and enjoy this little adventure.
Dhanaulti is one of those places that people visit again and again. It is one of the main places to visit. Covered with forests of deodar, rhododendron and oak, this town is situated on the Chamba Mussoorie road. Dhanaulti has long wooded slopes, a serene environment, beautiful weather, and snow covered hills in winters. It has become an ideal tourist destination to spend holidays. This town is situated at a distance of 29 km from Chamba and 24 km from Mussoorie on the Chamba-Mussoorie road. Camp O Royale adventure camps in Dhanaulti are available to stay here.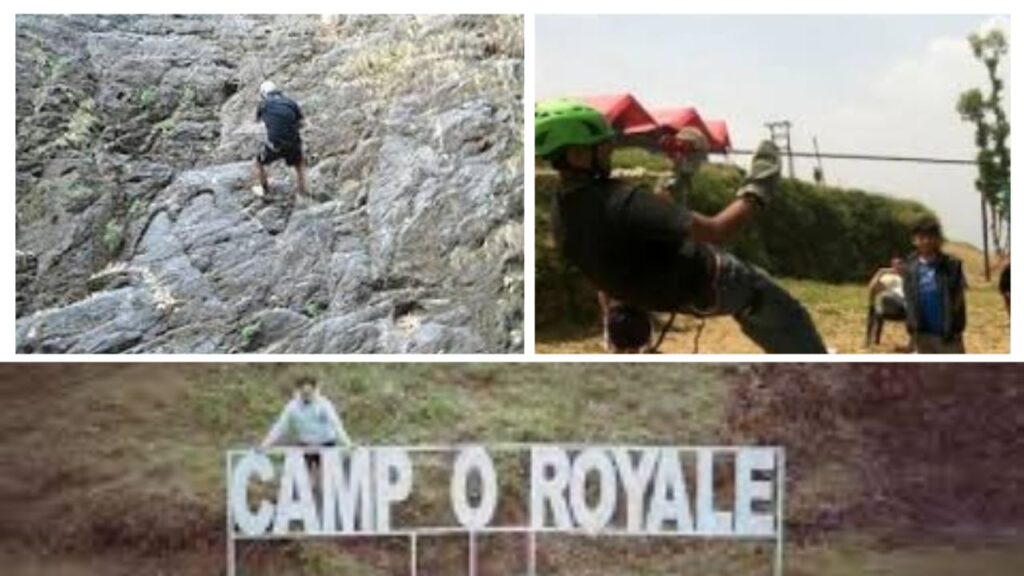 Here is Everything You Need to Know About Travelling to Dhanaulti
The following tips will help you plan a better trip to Dhanaulti.
There is only one airport near Dhanaulti, which is the Jolly Grant Airport, but we do not recommend that considering the fact that there are numerous flights to Dhanaulti that are very expensive, so we suggest that if you are planning to visit Manali, you should determine how you plan to reach there.
The best way to reach Dhanaulti
There is a taxi service available for Dhanaulti and nearby places from Jolly Grant, located in Dehradun at a distance of 82 km.
This station is located 25 kilometres away from here, which is the closest railway station. There are several regular train routes from Delhi to Dehradun, such as the Doon Express and Mussoorie Express, and there are also several regular trains between Delhi and Dehradun, like the Dehradun Shatabdi and Jan Shatabdi. Delhi serves as the connecting city for most of those trains as well.
Dhanaulti can be reached by a variety of transportation methods, such as taxis, ordinary buses or luxury buses, as well as by the most popular route, Mussoorie. Mussoorie is approximately 33 km away, and since Dhanaulti is quite popular with the locals, you can also reach it through ordinary and luxury buses.
If you are travelling in summer, you may want to take a couple of warm clothes with you, and you may want to bring an extra pair of socks as well.
As part of your preparations for your adventure, make sure you carry government-issued documents which prove your identity, such as your current passport or ADHAAR card. These documents will assist you in checking into hotels, camping areas, and registering for adventure activities.
Make sure you have your first aid kit with you and make sure you remember to bring along your regular medications as well.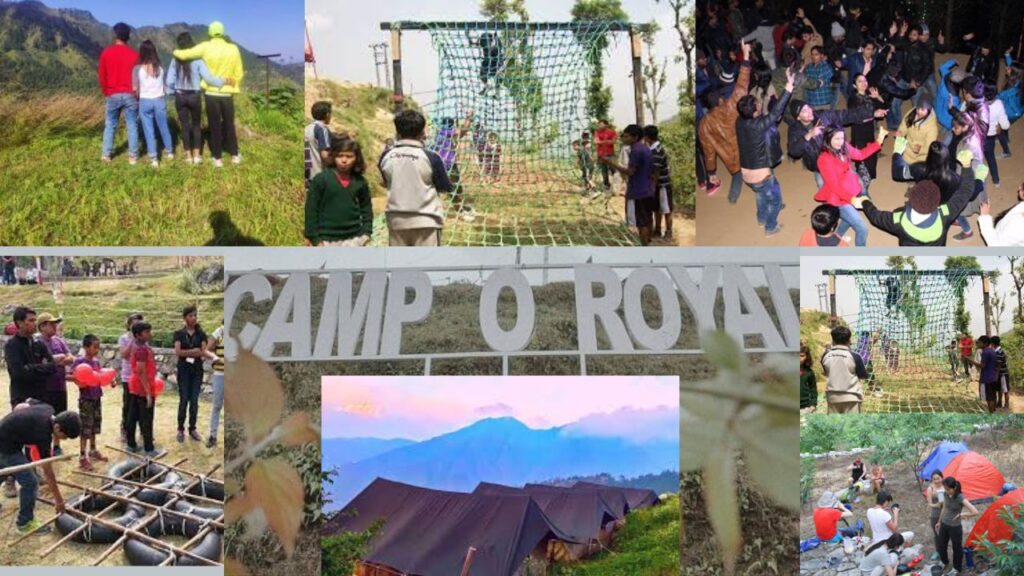 Enjoy a nature-filled holiday to Camp O Royale adventure camps in Dhanaulti and also enjoy sports activities. 
As you move away from Dhanaulti, the availability of ATMs becomes less frequent, and it is imperative that you always carry cash with you at all times, even if there are ATMs abundant in Dhanaulti.
Despite the fact that only 2 days might not be enough to experience Dhanaulti thoroughly, it is a good place to spend a long weekend and can be covered in three to four days if you have some time on hand.
The Amazing Benefits of Camping
Camping is a great way for a family or a group of friends to get away from the hustle and bustle of modern life for a weekend so that they can get together and hike through a beautiful forest or hike through rugged mountains while snoozing under a night sky full of stars while enjoying the great outdoors.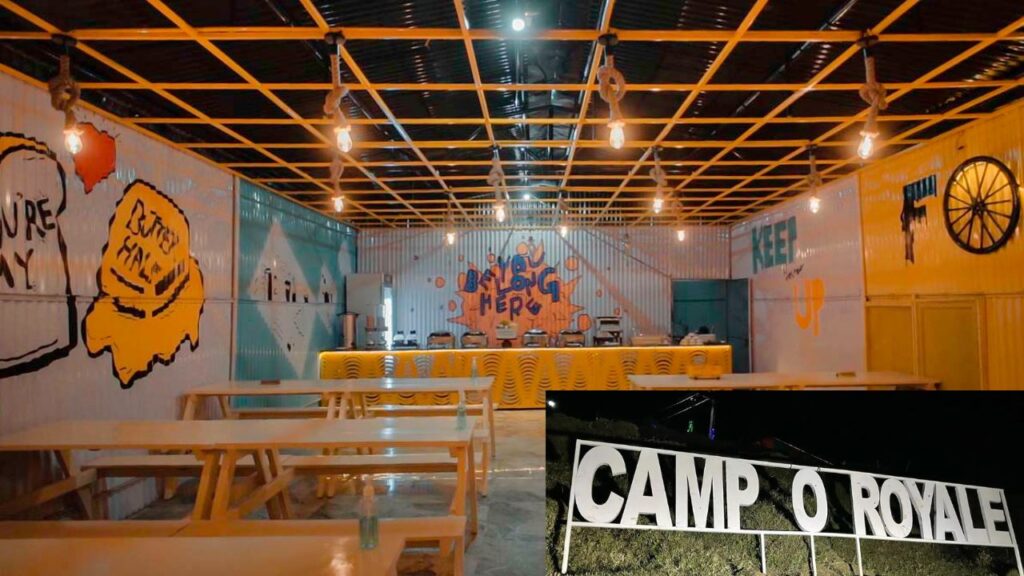 Increases the bonding between family members
Having a family camping trip is a great way to bond together as a family and it is also a great way for kids to learn about problem solving and to develop a greater level of respect from their parents. In addition to that, camping provides families with an opportunity to work together and solve problems in order to have an enjoyable and successful camping trip.
Boosts self-confidence and makes you feel better about yourself
Kids (and adults) can build self-confidence in themselves when they successfully complete activities such as putting up a tent, starting a fire, cooking a meal. The fact remains that camping is a very popular means of helping children and teenagers grow and develop a better sense of self-concept and self-esteem.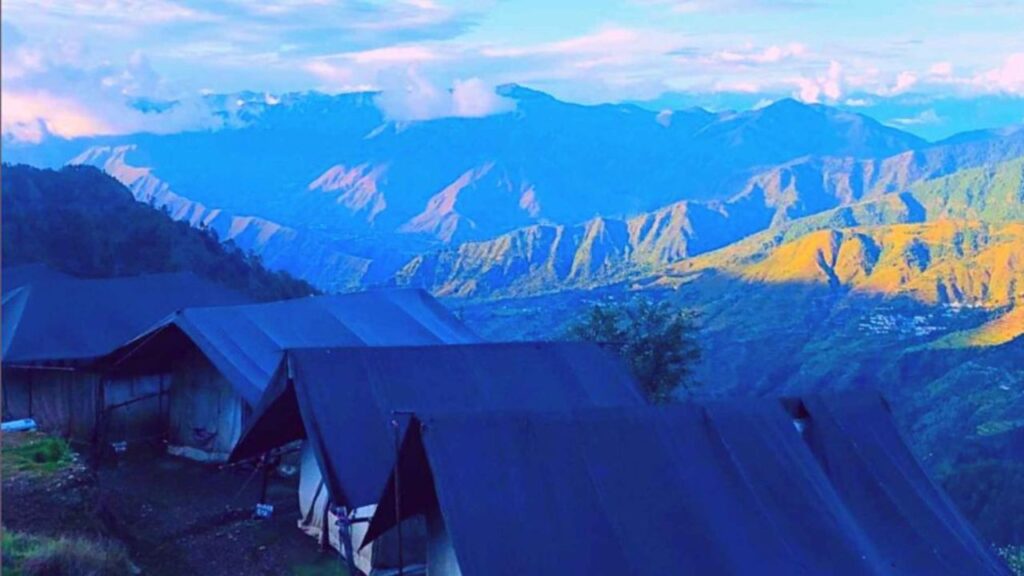 Taking a trip to the great camp, whether camping or simply spending time in the great outdoors, has numerous benefits, including learning new skills, relaxing, reducing anxiety and stress, as well as enjoying outdoor activities that are free from contamination. Camping and staying under the stars under the stars is a fantastic experience.