Beyond the majestic Himalayas, Dhanaulti is a hidden gem that beckons nature enthusiasts and adventure seekers alike. If you're yearning for an escape from the hustle and bustle of city life, Camp O Royale Camping site in Dhanaulti is the perfect place for you. we unveil the wonders of Dhanaulti, from the best camps to thrilling activities, ensuring an unforgettable experience.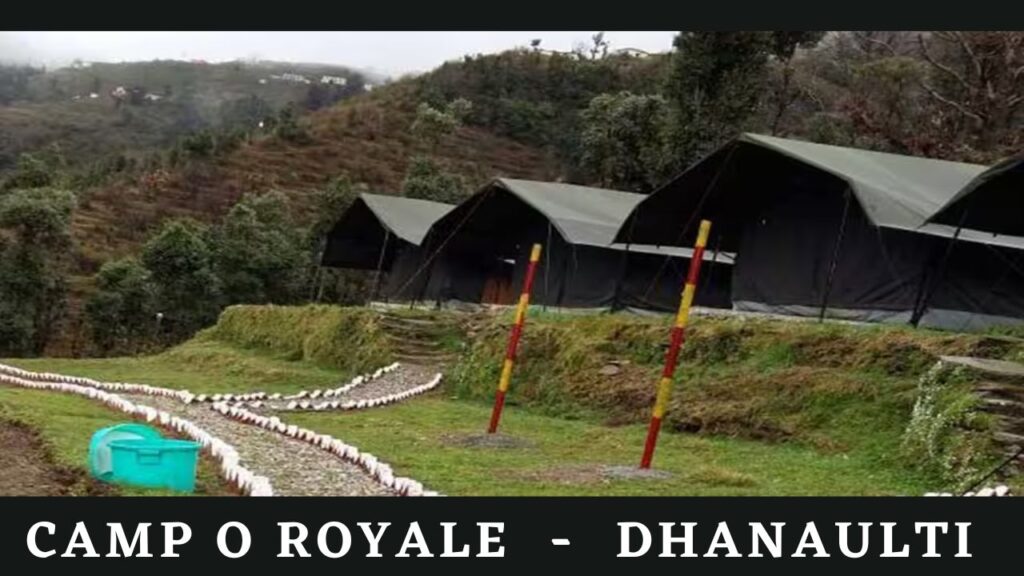 Why Choose Dhanaulti for Camping?
Dhanaulti, nestled in the heart of the Himalayas, offers a unique camping experience. Unlike the more crowded hill stations, Dhanaulti retains its pristine charm. The crisp mountain air, the symphony of rustling leaves, and the awe-inspiring views of the Himalayan peaks create an ambiance of tranquility and adventure. Choosing Dhanaulti for camping means immersing yourself in the lap of nature, far from the chaos of city life.
Dhanaulti's strategic location allows easy access to attractions like Surkanda Devi Temple and Eco Park. Moreover, the weather here is a blessing, with summers being pleasant and winters bringing a carpet of snow. This versatility ensures that Dhanaulti is a year-round destination for camping enthusiasts.
What Sets Dhanaulti Apart from Other Camping Destinations?
Dhanaulti's unspoiled beauty sets it apart from its more famous counterparts. The absence of large tourist crowds allows for a more intimate connection with nature. The panoramic views of the Himalayas, complemented by dense alpine forests, create a visual feast. Unlike other destinations, Dhanaulti offers an untouched, serene environment where you can truly escape and rejuvenate.
What truly distinguishes Dhanaulti is its emphasis on ecotourism. The local authorities have made significant efforts to preserve the region's natural beauty. This means that when you camp in Dhanaulti, you're not just enjoying nature but contributing to its preservation.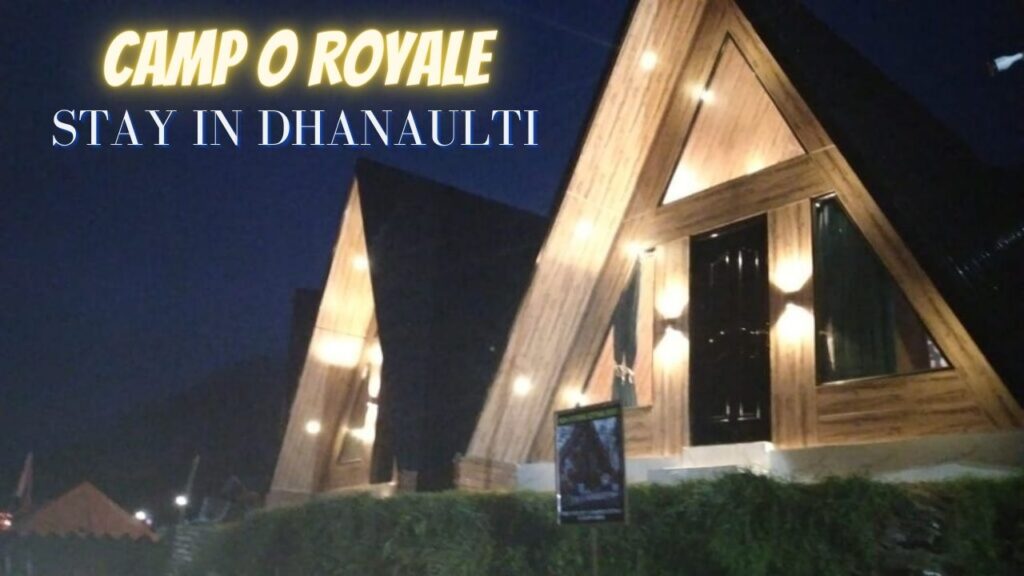 What Are the Must-Do Activities in Dhanaulti?
Thrilling Adventures at Adventure Parks: Experience the adrenaline rush with zip-lining, rappelling, and rock climbing in Dhanaulti's adventure parks. Conquer your fears while surrounded by stunning natural beauty.
Trekking to Surkanda Devi Temple: Embark on a scenic trek to the ancient Surkanda Devi Temple. The journey is as rewarding as the destination, offering breathtaking views of the Himalayas.
Cultural Encounters and Orchard Tours: Immerse yourself in the local culture with visits to apple orchards and potato farms. Engage with farmers, learn about cultivation, and savor freshly picked fruits.
Mountain Biking Expeditions: Take on the challenge of mountain biking to Kanatal. Navigate through forested trails and winding roads, all while soaking in the picturesque surroundings.
Serene Escapes: Butterfly Watching and Meditation: Find solace in the tranquility of Dhanaulti with butterfly-watching sessions and guided meditation amidst the serene Himalayan backdrop.
Where Can You Find the Best Resorts in Dhanaulti?
For the ultimate camping experience, look no further than Camp O Royale. Nestled in the heart of Dhanaulti, Camp O Royale offers a royal camping experience like none other. With Swiss camps and cottages, it combines comfort with a close-to-nature experience. Whether you're seeking adventure or relaxation, Camp O Royale is your gateway to the best of Dhanaulti.
The resort's strategic location ensures you're always close to the action. Whether trekking trails or cultural landmarks, Camp O Royale is your base camp for all adventures in Dhanaulti.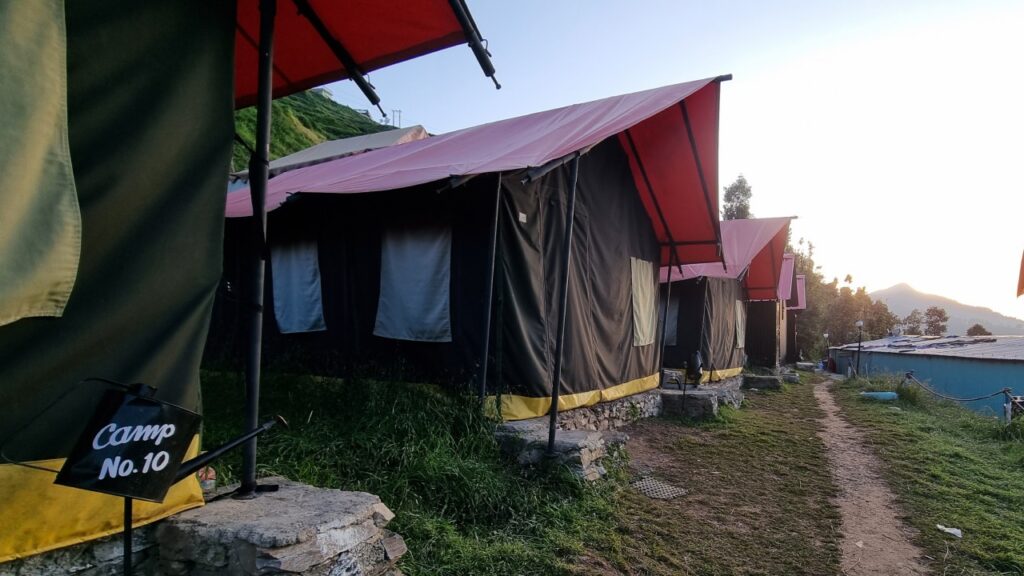 What are the Top Things to Do in Dhanaulti with Camp O Royale?
Camp O Royale offers many activities to make your Dhanaulti experience truly unforgettable. Every moment is filled with excitement and wonder, from adventurous rope walks to immersive nature walks. Whether you're an adrenaline junkie or a nature lover, Camp O Royale has something special for you. Some of them are
Mowgli Walk: Experience the thrill of walking high above the ground on ropes, offering breathtaking panoramic views of the surroundings.
Burma Bridge: Test your courage by traversing a bridge of thick ropes suspended between two points.
Commando Net: Hone your climbing and crossing skills with this classic training aid, offering an exhilarating challenge.
Suspension Bridge: Embark on an adventurous walk across a suspension bridge that's sure to give you goosebumps.
In addition to the adventure activities, the resort also organizes cultural evenings, where you can immerse yourself in the local culture through music, dance, and cuisine. This holistic approach ensures that your Dhanaulti experience is both thrilling and enriching.
How Does Camp O Royale Elevate the Camping Experience in Dhanaulti?
Camp O Royale redefines camping in Dhanaulti. With a range of activities and comfortable accommodations, it offers a royal touch to your camping experience. Swiss camps and cottages provide both comfort and a connection to nature. The result? A camping adventure that's both exhilarating and luxurious.
Moreover, the resort's dedicated team ensures that every aspect of your stay, from safety measures to culinary experiences, is meticulously planned. This attention to detail guarantees that your camping experience is memorable but also safe and hassle-free.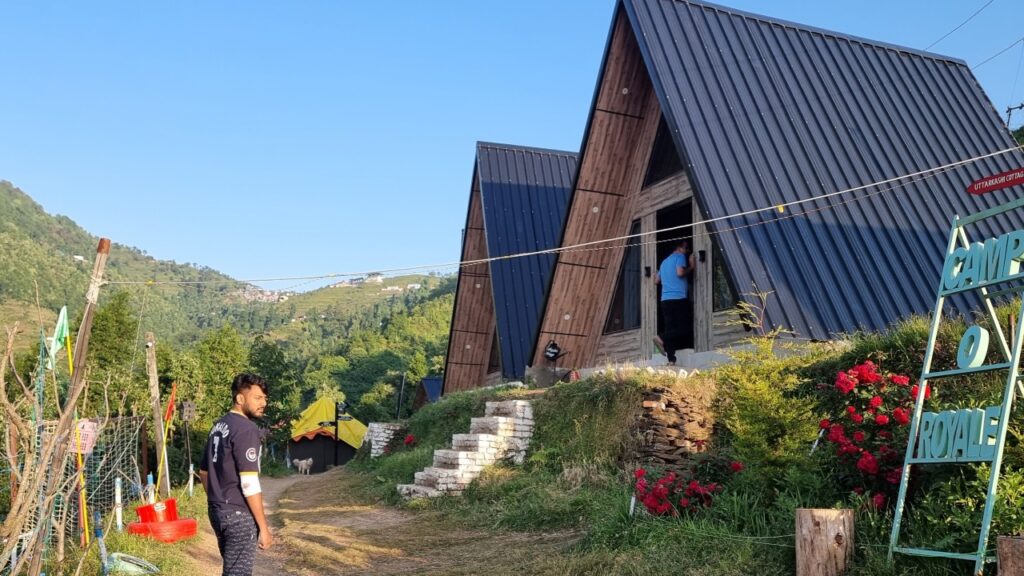 What Packages Does Camp O Royale Offer for Corporate Groups?
At Camp O Royale, we understand the importance of team building. Our corporate packages are designed to foster teamwork and leadership in a captivating outdoor environment. Your team will bond and be inspired by the natural beauty of Dhanaulti.
The packages are customizable to cater to specific team dynamics and objectives. Camp O Royale ensures your corporate retreat is productive and enjoyable, from team-building games to leadership workshops.
How Does Camp O Royale Provide a Unique Learning Experience for School/College Groups?
Camp O Royale offers adventure-based learning programs for schools and colleges. Students acquire new skills, boost confidence, and learn valuable lessons in teamwork. It's not just a trip but an educational adventure that has a lasting impact.
Experienced educators and adventure experts design the programs to align with the academic curriculum while providing a hands-on learning experience. Whether it's geography, biology, or leadership skills, Camp O Royale's educational adventures cover it all.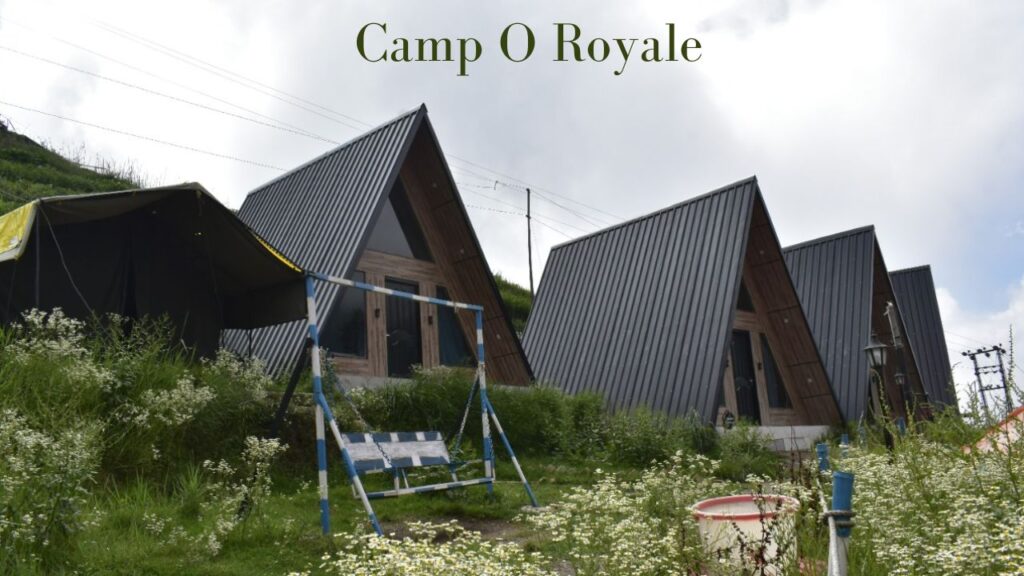 What Special Experience Does Camp O Royale Offer for Families Camping in Dhanaulti?
Camping with family at Camp O Royale is a memory in the making. You'll create unforgettable moments under the twinkling stars amidst the tranquil woods. The flickering campfires and the warmth of shared experiences make it an experience your family will cherish forever.
In addition to the adventure activities, Camp O Royale also organizes family-friendly events like storytelling sessions and bonfire nights. It's not just a camping trip; it's a bonding experience that strengthens family ties.
What Should You Pack for a Memorable Camping Experience in Dhanaulti?
For a memorable camping experience in Dhanaulti, pack essentials like warm clothing, comfortable footwear, a first-aid kit, and a flashlight. Additionally, bring your adventurous spirit and a sense of wonder to make the most of your camping adventure.
Remember to pack a good book or a journal to capture the moments and reflections of your Dhanaulti camping experience. It's not just about the gear; it's about being present and soaking in every moment.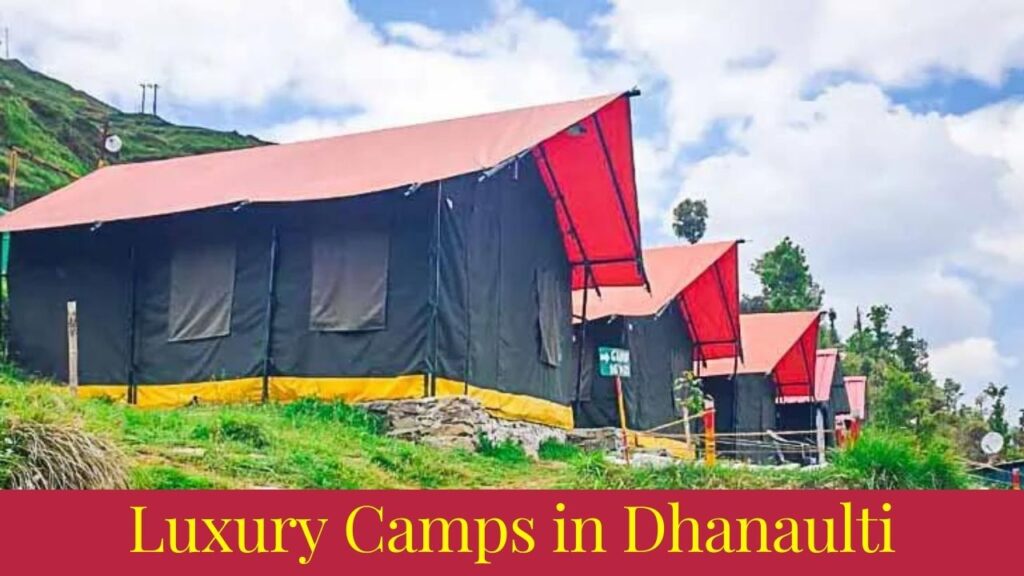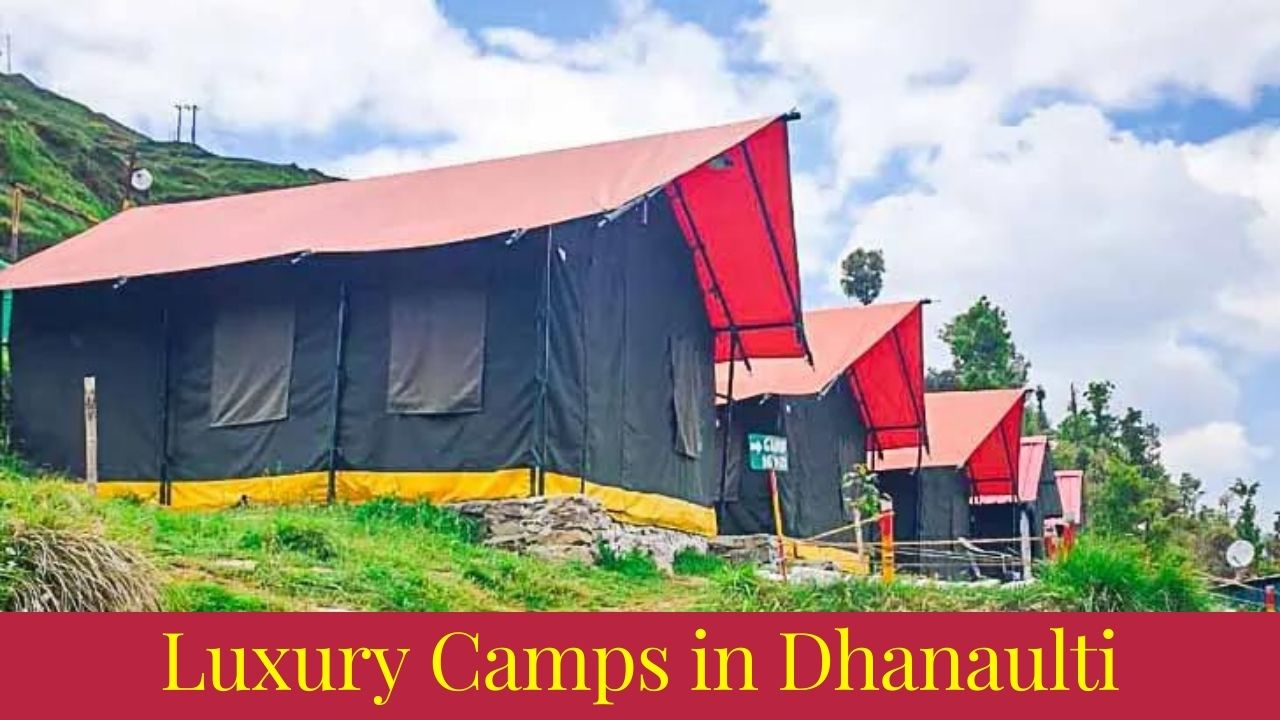 Conclusion
In conclusion, camping in Dhanaulti opens up a world of adventure and tranquility. With Camp O Royale, you get the best of camping experiences and a touch of royalty. So pack your bags, leave the city behind, and immerse yourself in the natural wonders of Dhanaulti.
Frequently Asked Questions
1. What should I pack for camping in Dhanaulti?
Essentials include warm clothing, comfortable footwear, a first-aid kit, and a flashlight.
2. Is camping suitable for families with young children?
Absolutely! Camping in Dhanaulti offers a safe and memorable experience for families.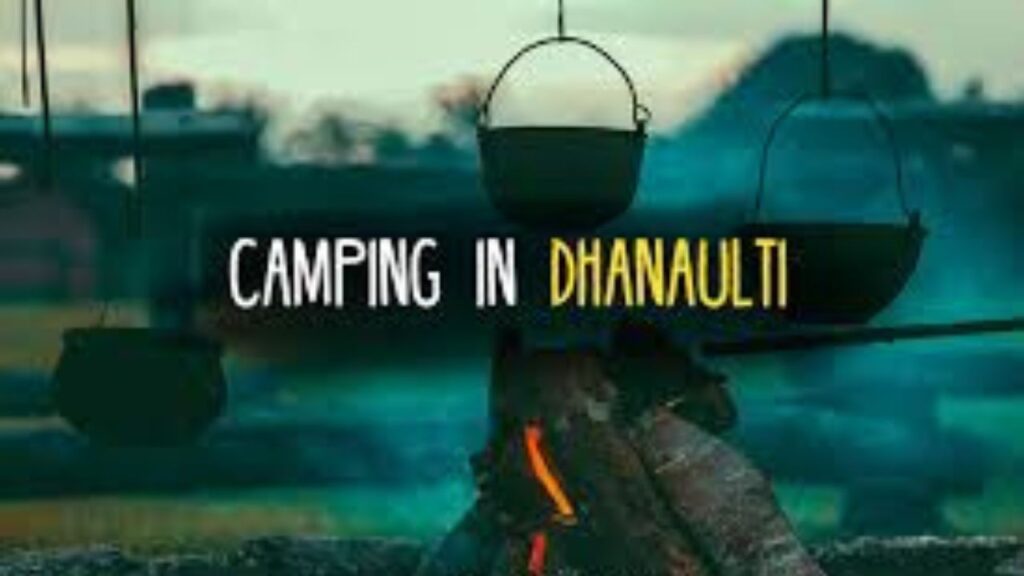 3. Are the camps at Camp O Royale comfortable?
Our Swiss camps and cottages are designed for comfort and immersion in nature.
4. What is the best time for camping in Dhanaulti?
April to June and September to November offer the most pleasant weather.
5. How can I book a camping package at Camp O Royale?
Visit our website at https://camporoyale.in/ or contact our reservations team for booking details.