As you wake to the soft symphony of birds chirping, you'll be embraced by lush greenery and awe-inspiring views of the majestic Himalayan peaks. If a serene escape from the urban rush is what you desire, Dhanaulti, with its Luxury Cottages In Dhanaulti, beckons you. Nestled amidst the scenic Garhwal hills, this charming hill station offers a tranquil ambience that is both creatively inspiring and immensely enjoyable. To immerse yourself in Dhanaulti's unparalleled beauty, look no further than Camp O Royale, the epitome of Luxury Cottages In Dhanaulti. From the charming cottages to the breathtaking surroundings, Camp O Royale promises an unparalleled experience that enchants you. So, if you seek an unforgettable getaway in the lap of nature, Camp O Royale's Luxury Cottages In Dhanaulti await your arrival.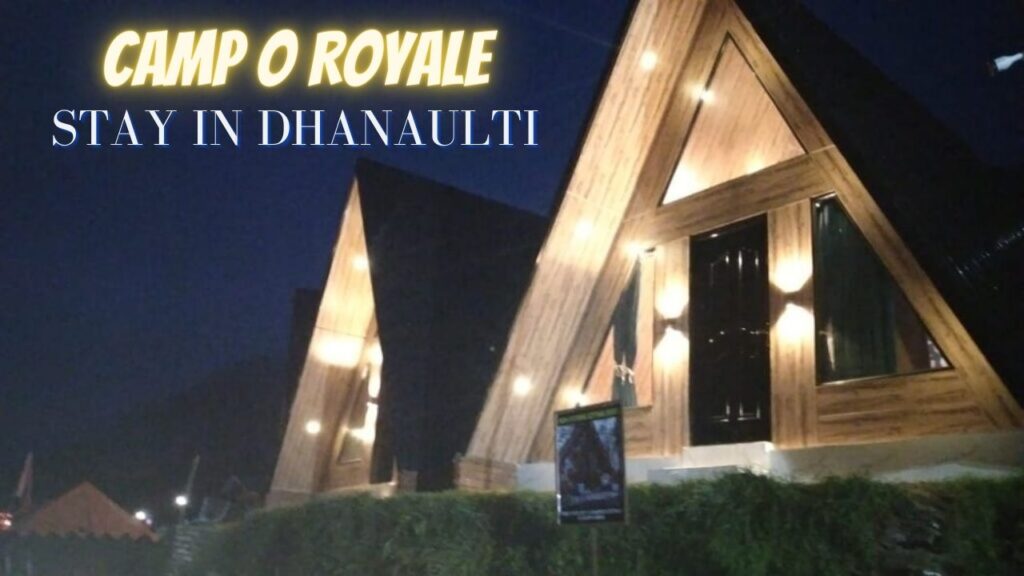 How do I reach Dhanaulti? What are the best routes to this hill station?
Several well-connected routes are available to reach Dhanaulti, a serene hill station nestled in the Garhwal region of Uttarakhand. Whether you prefer road or air travel, here are the best ways to achieve this picturesque destination:
By Road: Dhanaulti is well-connected to major cities like Delhi, Dehradun, and Rishikesh by a network of roads. The most popular route is from Delhi, which takes approximately 8-9 hours by car. The drive offers breathtaking views of the Himalayan foothills and lush greenery.
By Air: The nearest airport to Dhanaulti is Jolly Grant Airport in Dehradun, about 82 kilometres away. You can hire a taxi from the airport or take a bus to reach Dhanaulti, which takes around 2-3 hours.
By Train: The closest railway station to Dhanaulti is Dehradun Railway Station, about 60 kilometres away. From there, you can hire a taxi or take a bus to reach Dhanaulti, which takes approximately 2-3 hours.
Public Transport: Regular buses operate from Dehradun and Mussoorie to Dhanaulti. It's a convenient and cost-effective option for budget travellers.
Scenic Drive: The journey to Dhanaulti offers captivating views of the snow-capped mountains, dense forests, and charming villages, making it a memorable trip.
Before planning your trip, it's advisable to check for any travel advisories or road conditions, especially during the monsoon season, to ensure a safe and enjoyable journey to Dhanaulti.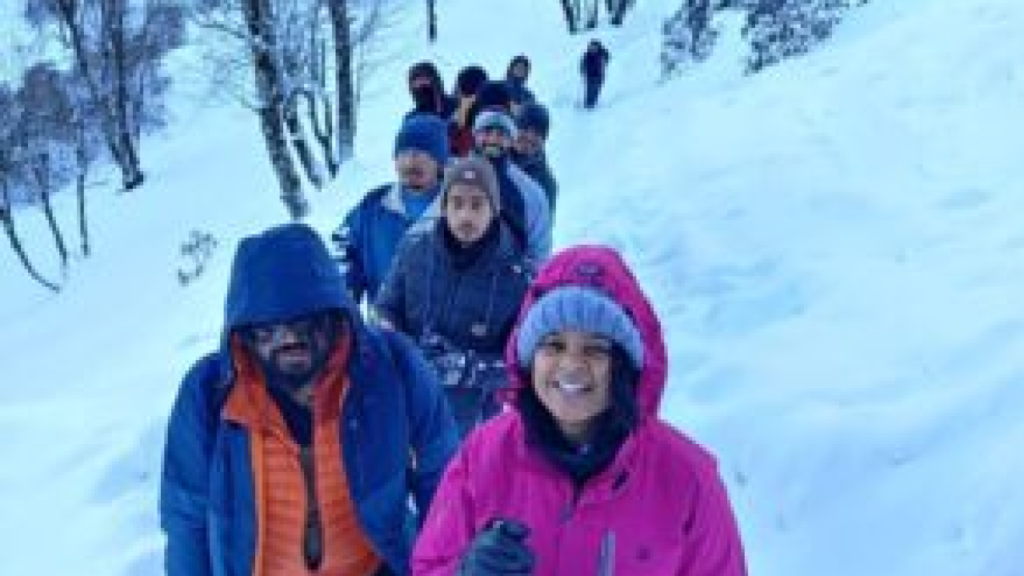 What are the top tourist attractions in Dhanaulti? Which places are a must-see?
Dhanaulti, a serene hill station in Uttarakhand, has natural beauty and many must-visit tourist attractions. Here are the top places you shouldn't miss during your visit:
Eco Park: A picturesque park surrounded by deodar forests, offering breathtaking views of the Himalayan ranges and hosting various recreational activities.
Surkanda Devi Temple: Located atop a hill at an altitude of 2,757 meters, this ancient temple offers panoramic views and is of great religious significance.
Aloo Khet (Potato Farm): A unique experience to stroll through vast potato fields and enjoy the stunning landscapes.
Dashavatar Temple: An ancient temple dedicated to Lord Vishnu, adorned with intricate carvings and situated amidst serene surroundings.
Adventure Sports: Engage in thrilling activities like trekking, rappelling, and rock climbing.
Camp Thangdhar: A campsite surrounded by dense forests, ideal for nature lovers and adventure seekers.
Apple Orchard Resort: Enjoy the charm of apple orchards and experience a relaxing stay.
Surkanda Devi Temple: Another sacred temple offering spectacular views and spiritual solace.
Make sure to explore these attractions to truly immerse yourself in the beauty and tranquillity of Dhanaulti.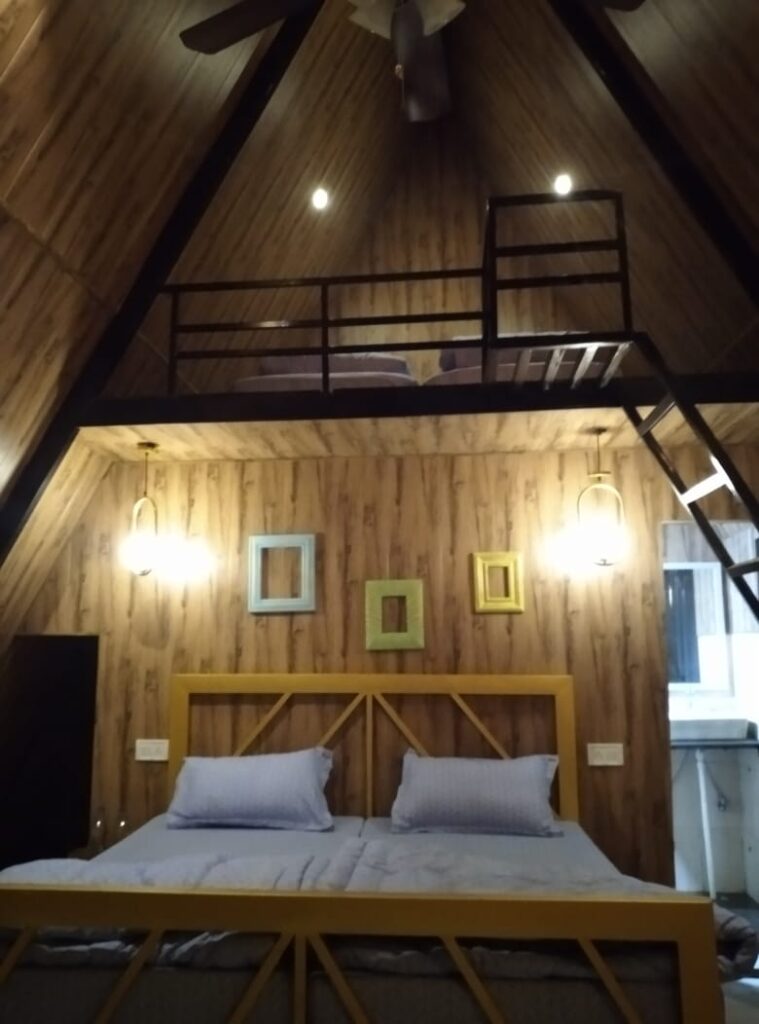 How can I connect with the culture of Dhanaulti? Are there any local festivals and traditions to experience?
Connecting with the rich culture of Dhanaulti is an enriching experience that allows you to delve into the local traditions and festivities. Here's how you can embrace the culture:
Local Festivals: Plan your visit around the local festivals to witness the vibrant celebrations. One such festival is Basant Panchami, where locals pay homage to Goddess Saraswati, the deity of knowledge and learning.
Temples: Visit ancient temples and shrines like Surkanda Devi Temple and Dashavatar Temple to witness the religious fervour and architectural splendour.
Cultural Performances: Look out for cultural performances and folk dances that often occur during festivals or special occasions, offering insights into the region's traditional art forms.
Local Cuisine: Savor the flavours of regional cuisines, like Garhwali dishes, and indulge in culinary delights like Aloo Ke Gutke and Kafuli, which are unique to the region.
Interacting with Locals: Engage in conversations with the locals, known for their warm hospitality, and learn about their way of life, customs, and beliefs.
By immersing yourself in the local festivals, traditions, and everyday life, you will gain a deeper appreciation for the rich cultural heritage of Dhanaulti and create lasting memories of your journey.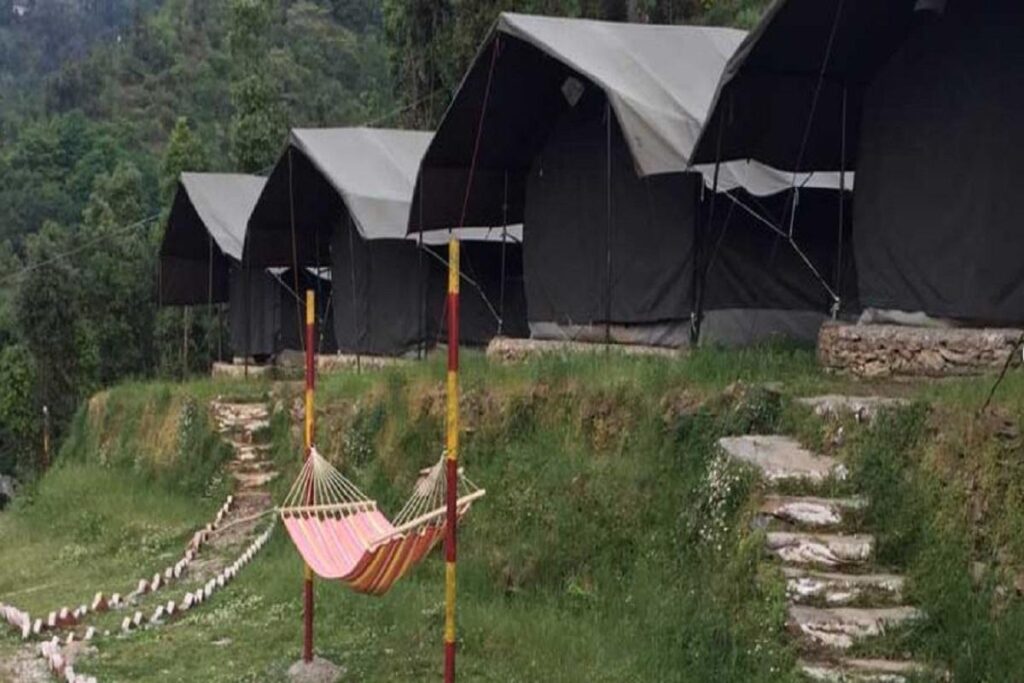 What makes Camp O Royale's luxury cottages stand out in Dhanaulti?
Camp O Royale's luxury cottages in Dhanaulti stand out for many reasons, making them a sought-after accommodation choice in the region. Here's what sets them apart:
Exquisite Location: Nestled amidst the picturesque Garhwal hills, the luxury cottages offer breathtaking views of the Himalayan peaks and lush greenery, creating a serene and idyllic ambience.
Royale Experience: As the name suggests, Camp O Royale ensures an actual royale camping experience with a touch of luxury. The cottages are designed to provide the utmost comfort and elegance while immersing guests in nature's beauty.
Modern Amenities: The luxury cottages have comfortable beds, private bathrooms, hot water supply, and more, ensuring a cosy and convenient stay.
Personalised Service: Camp O Royale takes pride in its customised hospitality, catering to each guest's specific needs and preferences, making them feel truly pampered.
Adventure and Nature: While enjoying luxurious comfort, guests can indulge in various adventurous activities and explore mesmerising landscapes, blending luxury with nature's wonders.
Privacy and Seclusion: The cottages are strategically designed to offer privacy and seclusion, allowing guests to relax and unwind in a tranquil setting.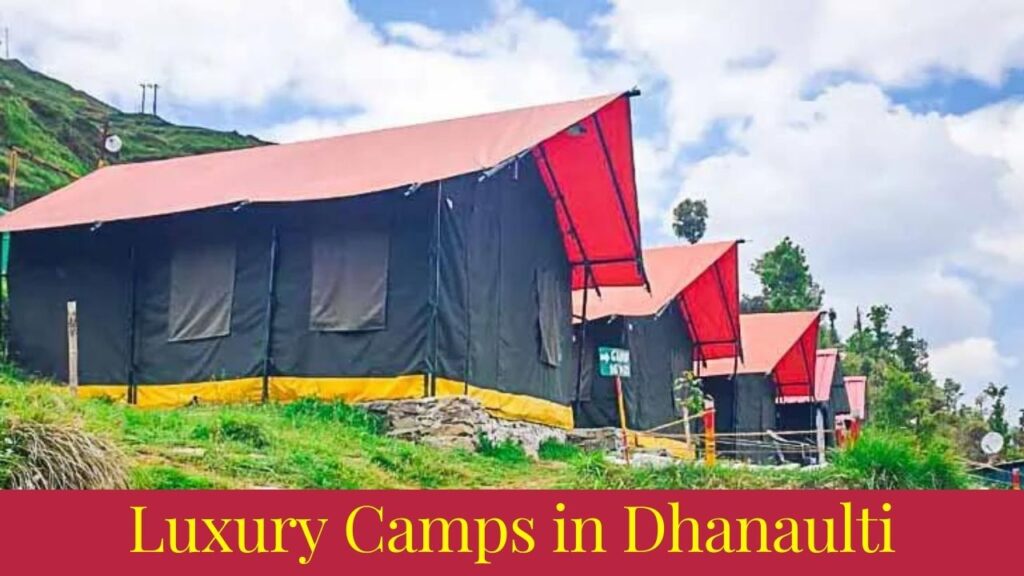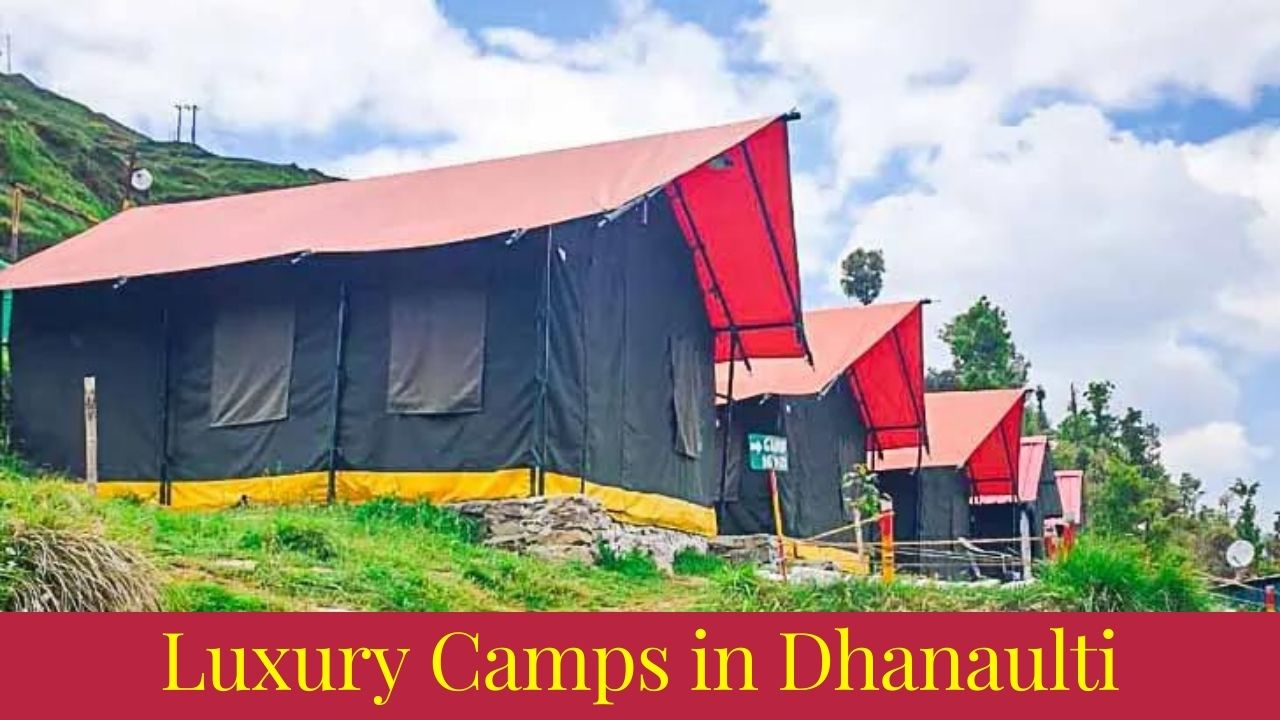 What Tailored Packages Does Camp O Royale Offer for Different Occasions?
Camp O Royale offers a range of tailored packages designed to cater to different occasions and preferences of their guests. Here are the packages they provide:
Corporate Package: Ideal for corporate outings and team-building activities, this package offers a refreshing escape from the usual office environment. It includes adventure activities, team-building exercises, and comfortable accommodation amidst nature's embrace.
School/College Package: Camp O Royale's school and college packages are adventure-based learning programs that enable students to acquire new skills and foster camaraderie with their peers. The trip to Dhanaulti becomes an educational and thrilling experience.
Family Package: Perfect for families seeking a memorable vacation, this package offers a delightful stay in luxury cottages, exciting activities for all age groups, and the chance to bond amidst the beauty of Dhanaulti.
Customizable Package: Camp O Royale provides the flexibility to customize packages based on individual preferences and requirements. Whether it's a special occasion, a group event, or a unique request, they tailor the box to make it truly special.
Each package ensures an unforgettable experience with a perfect blend of adventure, nature, and luxury, making Camp O Royale the ultimate destination for various occasions in Dhanaulti.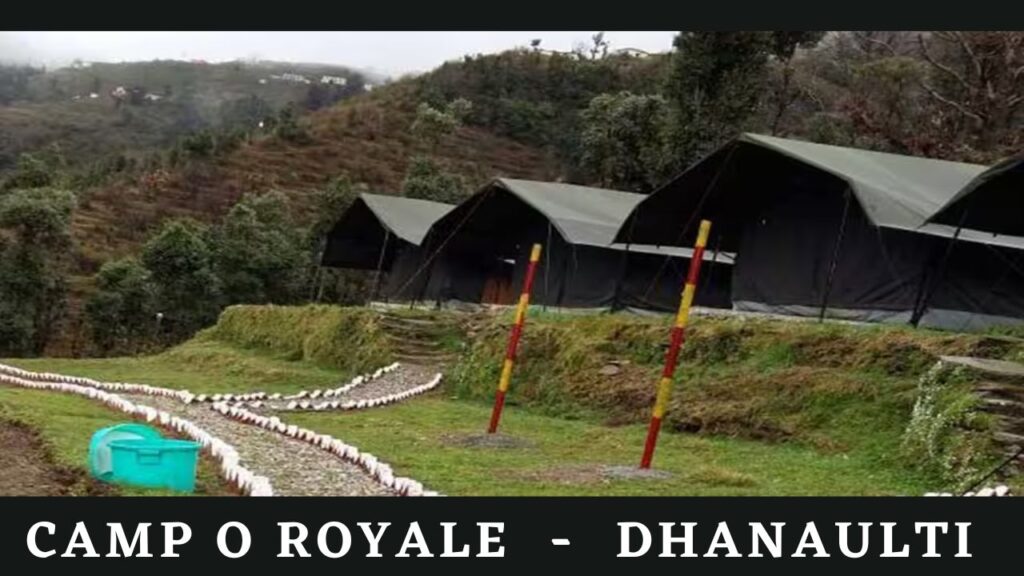 What are the nearby attractions and activities accessible from Camp O Royale's luxury cottages?
Nestled in the lap of nature, Camp O Royale's luxury cottages offer access to several offbeat nearby attractions and activities that promise unique experiences. Here are some lesser-known gems to explore:
Kanatal: Located just a short distance away, Kanatal offers serene landscapes and adventure activities like zip-lining and paragliding. It's a perfect spot for nature lovers and thrill-seekers alike.
Tehri Dam: This massive dam on the Bhagirathi River provides a stunning sight and offers boating and water sports opportunities.
Mussoorie Junction: A quaint railway station with vintage charm, ideal for capturing Instagram-worthy pictures.
Dhanaulti Adventure Park: Less crowded than other adventure parks, it features activities like skywalks and rappelling in a serene setting.
Aaloo Khet: Stroll through vast potato farms and enjoy the scenic beauty of terraced fields.
Chamba: A serene town with ancient temples and panoramic views of the Bhagirathi River.
Dashoguz Himalaya Viewpoint: An enchanting viewpoint offering sweeping vistas of snow-capped peaks.
From serene nature walks to thrilling adventure spots, these offbeat locations near Camp O Royale's luxury cottages promise to add magic to your Dhanaulti escapade.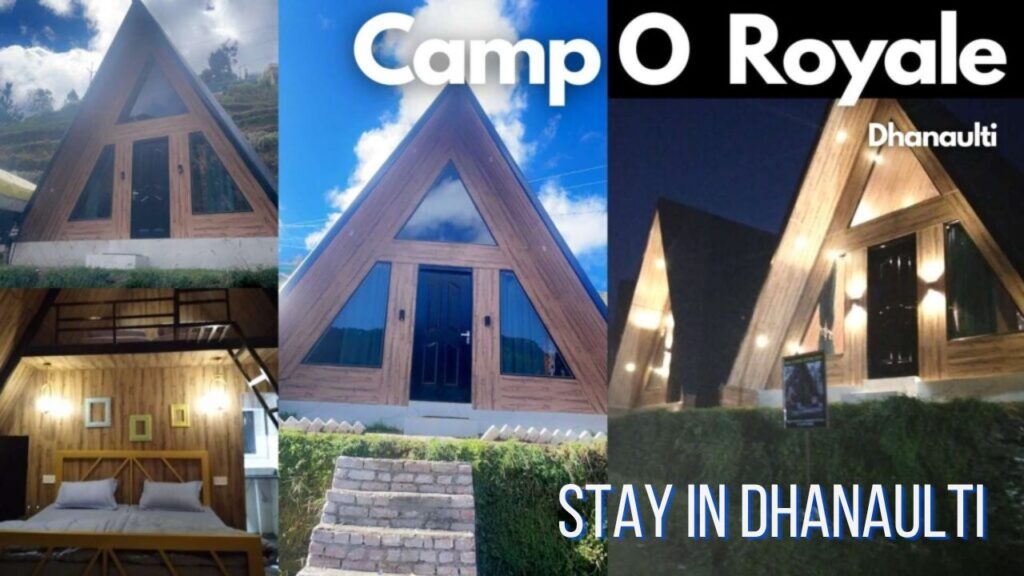 Are there any add-on services or experiences available for guests staying in the luxury cottages?
Absolutely! Camp O Royale's luxury cottages offer add-on services and experiences to elevate your stay to new heights of luxury and enjoyment. Here are some of the enticing offerings:
Bonfire and Barbecue Nights: Enjoy cosy evenings around a bonfire, accompanied by a delectable barbecue session, perfect for bonding with loved ones and fellow guests.
Nature Walks and Birdwatching: Immerse yourself in the serene surroundings with guided nature walks and birdwatching sessions led by experienced naturalists.
Spa and Wellness: Indulge in relaxation with rejuvenating spa treatments and wellness activities, providing a blissful escape from daily stress.
Star-Gazing: Camp O Royale's location away from city lights provides a splendid opportunity for star-gazing and witnessing the beauty of the night sky.
Adventure Activities: Choose from various adventure sports like trekking, rappelling, and rock climbing, tailored to your preferences and skill level.
Photography Workshops: Capture the beauty of Dhanaulti through photography workshops led by professionals, perfect for photography enthusiasts.
These add-on services and experiences complement the luxurious accommodations, creating an unforgettable stay that combines adventure, relaxation, and immersion in nature's splendour.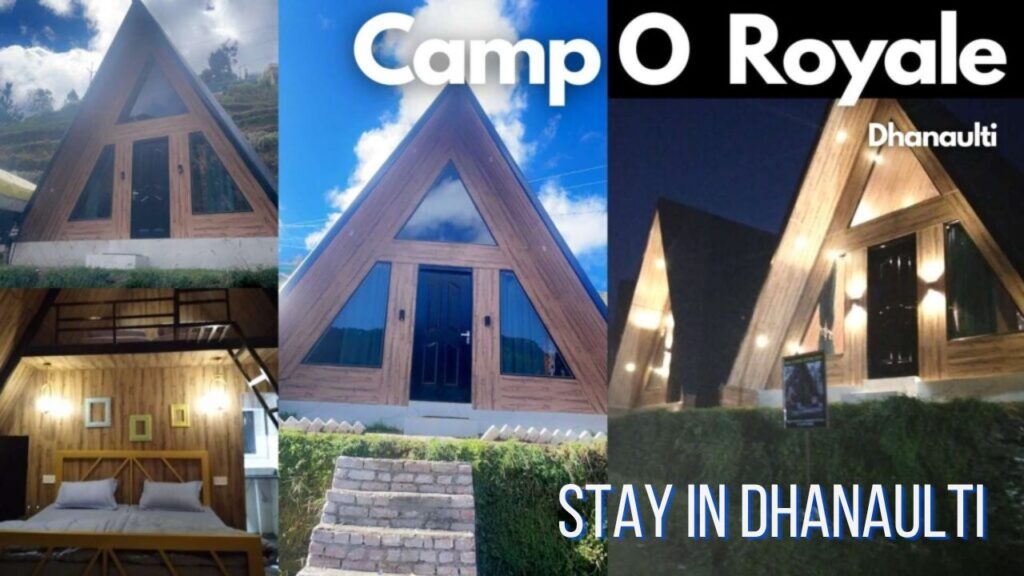 What safety measures are in place in the luxury cottages at Camp O Royale?
At Camp O Royale, the safety and well-being of guests are of utmost importance. The luxury cottages are equipped with comprehensive safety measures to ensure a secure and worry-free stay. Here are some essential safety features:
Fire Safety: The houses have fire extinguishers and smoke detectors to handle fire-related emergencies.
CCTV Surveillance: The premises are under constant CCTV surveillance to monitor activities and ensure guest safety.
Emergency Services: Camp O Royale has a dedicated team and a well-defined emergency response plan to address any unforeseen situations promptly.
Trained Staff: The resort's staff is well-trained in safety protocols and can assist guests 24/7.
Hygiene and Sanitization: The luxury cottages are regularly sanitized, and hygiene standards are strictly adhered to for guests' well-being.
Safe Environment: The property is located in a safe and secure area, away from potential hazards, ensuring a tranquil and secure environment for guests.
With these safety measures, guests can relax and enjoy their stay at Camp O Royale's luxury cottages with complete peace of mind.
Conclusion
Regarding Luxury Cottages In Dhanaulti, Camp O Royale stands tall as a shining gem. Offering a blend of comfort, adventure, and natural beauty, we are committed to providing you with an experience like no other. Whether you are seeking a thrilling adventure or wish to immerse yourself in the serenity of nature, Camp O Royale caters to all your needs.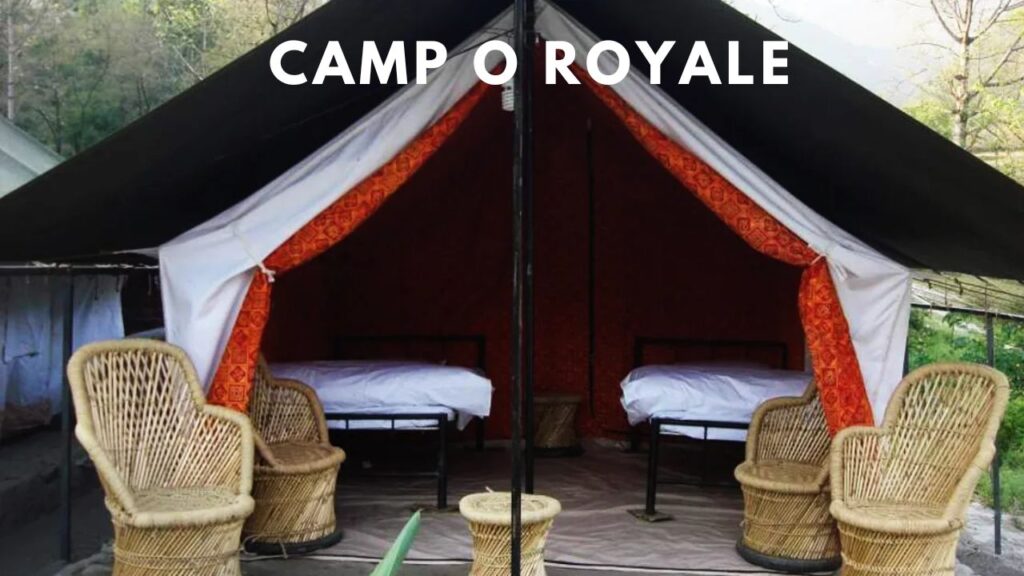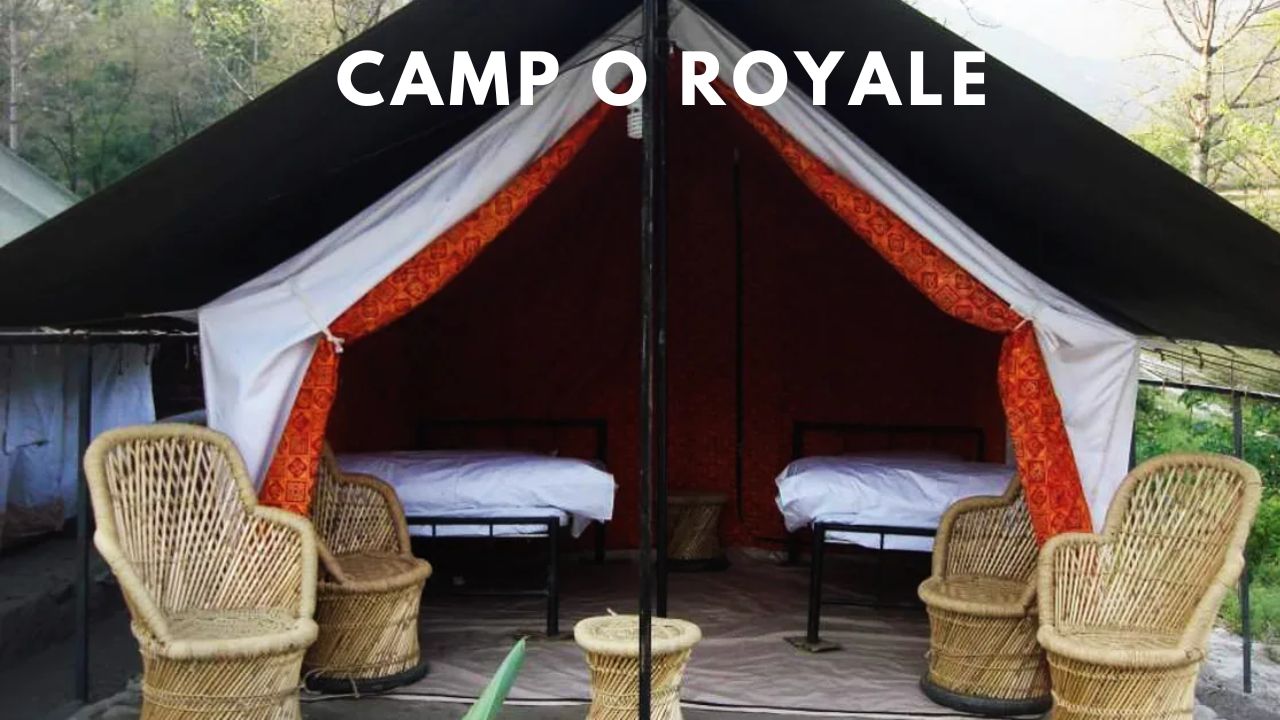 FAQs
1. Is Camp O Royale suitable for family vacations?
Absolutely! Camp O Royale offers a family package that ensures a delightful experience for all family members. From luxury cottages to exciting activities, there's something for everyone.
2. Are the activities at Camp O Royale safe for children?
Yes, trained professionals supervise all our activities, and safety is our top priority. Children can enjoy the thrill of adventure in a secure environment.
3. What makes Camp O Royale the best choice for corporate outings?
Our corporate package provides a refreshing escape from the monotony of work. The serene surroundings and engaging activities foster team spirit and creative thinking.
4. Can I enjoy the beauty of Dhanaulti without participating in adventure activities?
Absolutely! Dhanaulti's natural beauty can be savoured through leisurely walks and peaceful moments. Camp O Royale offers a serene ambience perfect for relaxation.
5. Is Camp O Royale open throughout the year?
Yes, Camp O Royale welcomes visitors year-round, offering different experiences every season. Whether it's the lush greenery of summer or the snow-covered landscape of winter, Dhanaulti is captivating every season.
So, if you yearn for a memorable escape and seek luxury cottages in Dhanaulti, Camp O Royale is your gateway to nature's splendour. Book your royal camping experience today at Campo Royale.