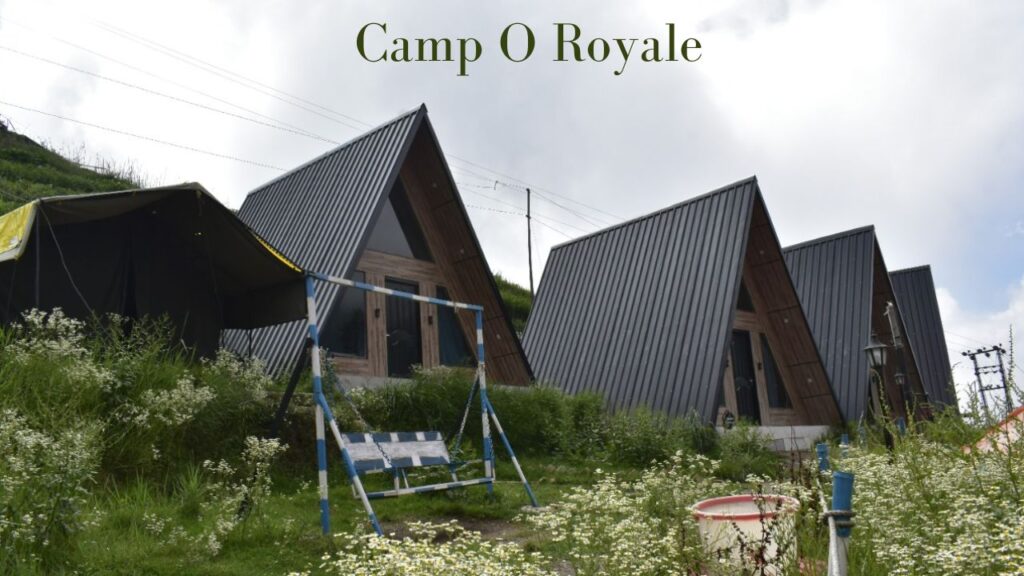 Do you yearn for a quiet retreat into nature because you're sick of the bustle of the city? It will help if you look no further than Dhanaulti, a secret jewel tucked away in the Himalayas. Dhanaulti is ideal for nature lovers and adventure seekers because of its spectacular panoramic views, peaceful ambience, and rich local culture. And Camp o Royale is the only place to go if you want cosy and fascinating lodging. In Dhanaulti, they provide the best Camping in Dhanaulti experience with their selection of opulent tents and exhilarating adventure activities. We'll take you on a tour through this blog to discover Dhanaulti's beauty and provide all the details you require to organize your stay at Camp O Royale. We've covered everything from the must-try local cuisine to the ideal time to visit. So please sit back, unwind, and explore Dhanaulti's camping scene at Camp O Royale.
Why Choose Dhanaulti for Camping?
A hidden gem offering a remarkable fusion of natural beauty and adventure, Dhanaulti is located in the foothills of the Himalayas. Dhanaulti offers guests a refreshing and rejuvenating experience since enormous oak and deodar trees surround it. With various activities available, including trekking, camping, rock climbing, rappelling, and more, it's also the ideal location for thrill-seekers.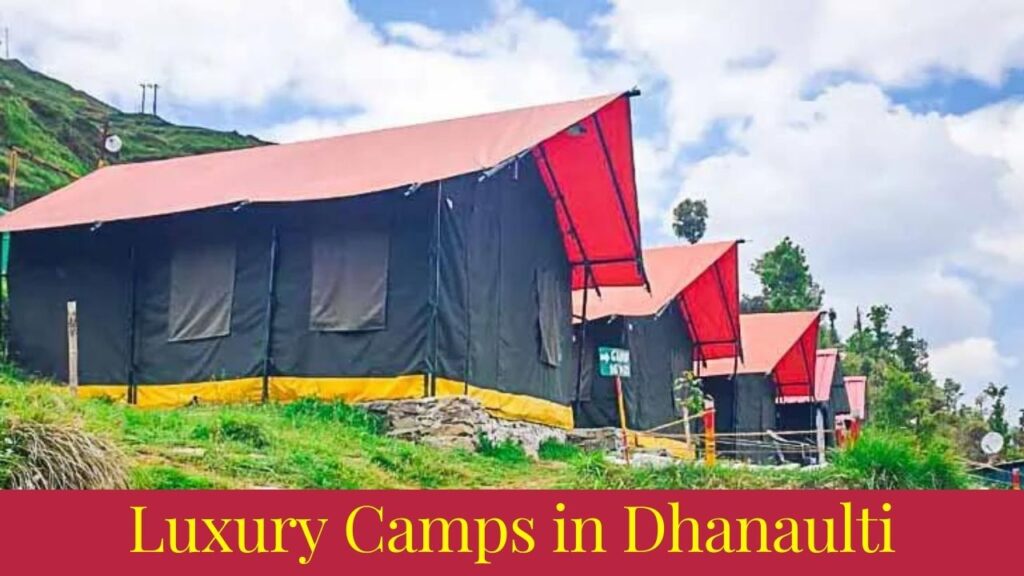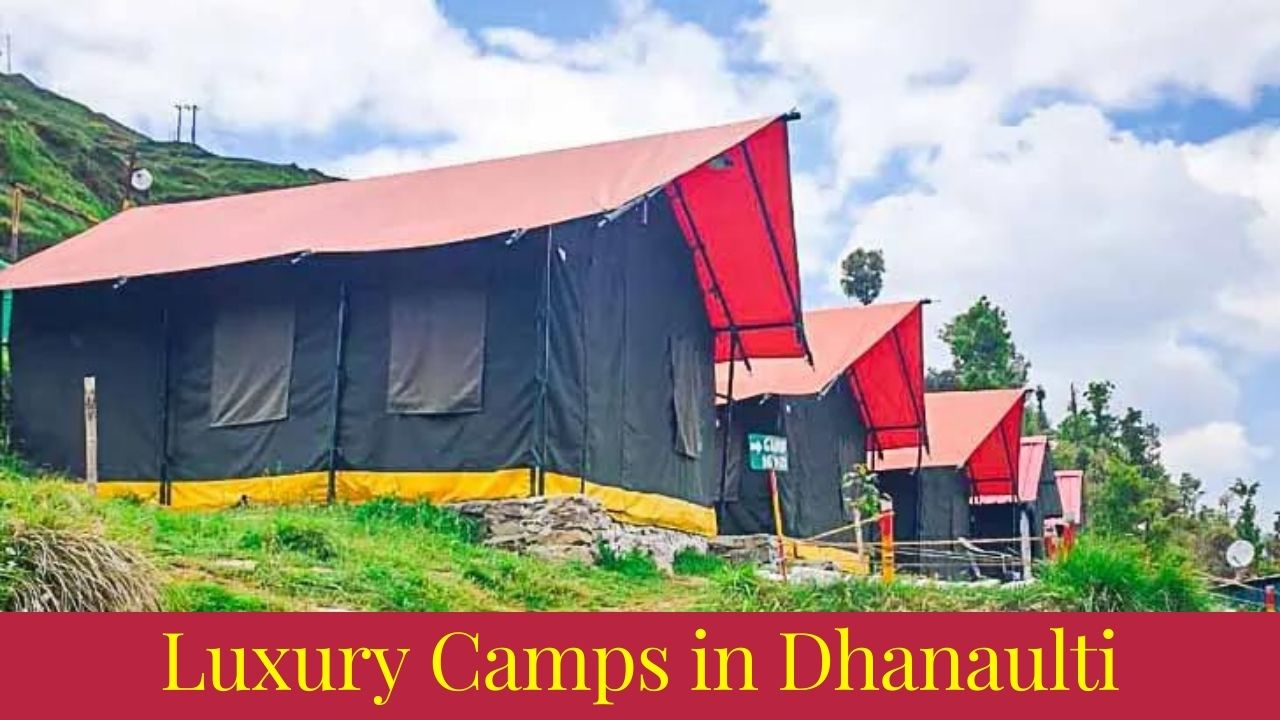 What Makes Camp o Royale Special?
Camp o Royale is a leading provider of camping experiences in Dhanaulti, offering a range of comfortable stays and exciting adventure activities. Their camps are designed to provide a comfortable and luxurious experience amidst the natural beauty of Dhanaulti. Whether you're looking for a romantic getaway or a family vacation, Camp o Royale has something for everyone. From luxury Swiss tents to cosy log cabins, they have various options to suit your needs.
What Is the Best Time to Visit Dhanaulti?
Although Dhanaulti can be visited year-round, the ideal months are March through June and September through December. These months are perfect for sightseeing and outdoor activities because of the pleasant weather and clear skies.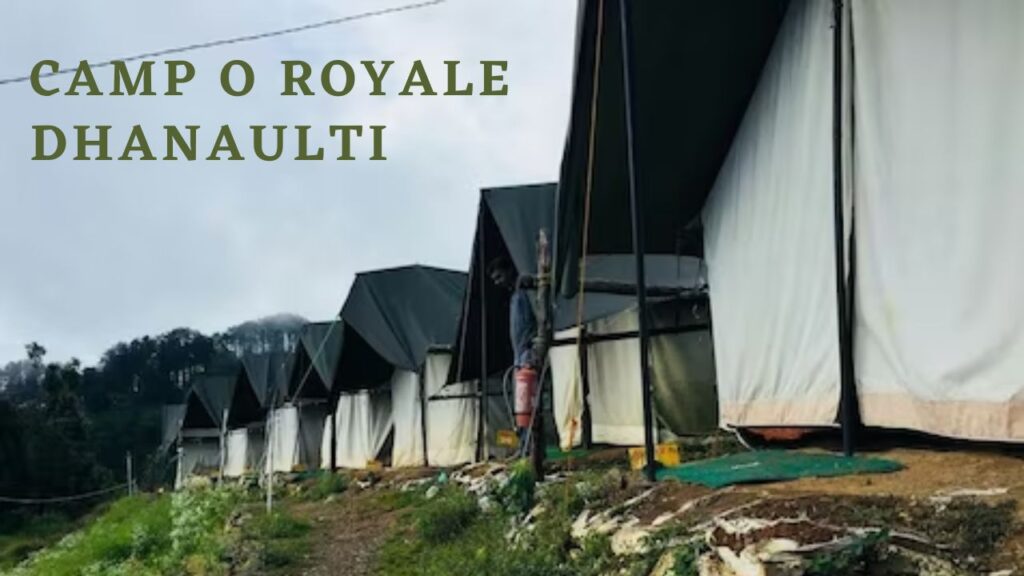 What Are the Best Adventure Activities in Dhanaulti?
Adventure seekers can find enough activities to choose from in Dhanaulti. Adventure sports that are particularly well-liked in Dhanaulti include:
Trekking: Dhanaulti has a variety of trekking possibilities, ranging from simple to challenging. Surkanda Devi Trek, Nag Tibba Trek, and Chopta Tungnath Chandrashila Trek are well-known hiking routes.
Camping: With lovely campsites surrounded by magnificent natural beauty, camping in Dhanaulti is a unique and fascinating experience.
Rappelling: Using a rope to descend a vertical surface is an exhilarating activity known as rappelling. Some of the best rappelling locations in India are found near Dhanaulti.
Rock climbing is a challenging yet rewarding hobby that calls for strength, agility, and concentration. Some of the best rock climbing locations in the Himalayas can be found in Dhanaulti.
Mountain biking: Exploring Dhanaulti's natural splendour on a mountain bike is exciting and thrilling. Dhanaulti is ideal for mountain bike enthusiasts because of its challenging terrain and beautiful surroundings.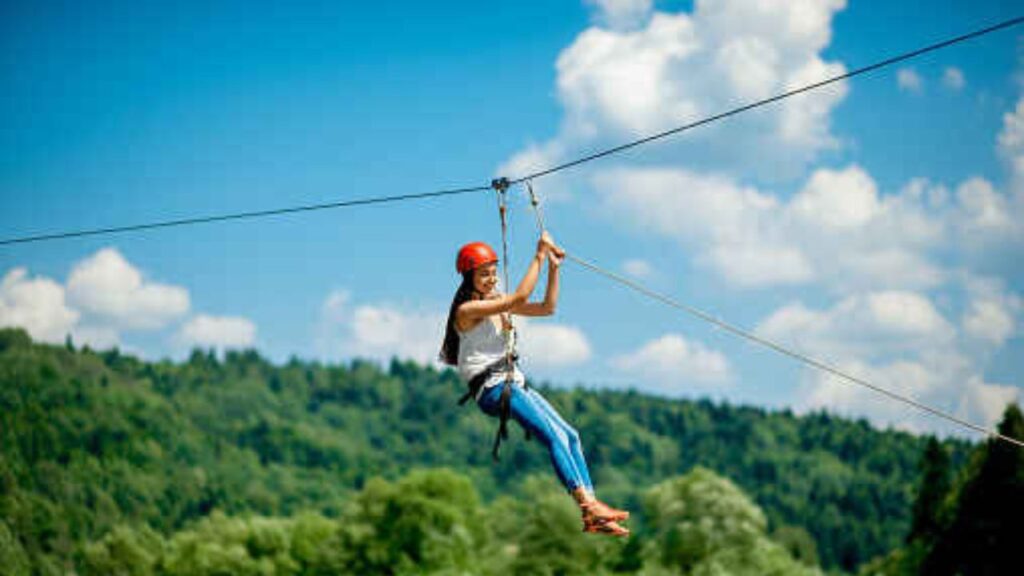 What Are the Best Places to Visit in Dhanaulti?
Dhanaulti offers a variety of attractions in addition to adventure activities that are worth exploring. Among the top destinations in Dhanaulti are:
Temple of Surkanda Devi: This stunning temple is devoted to the goddess Surkanda Devi. It is situated atop a hill and provides breathtaking views of the Himalayas.
Eco Park: Eco Park is a lovely park that provides a variety of activities, including hiking, bird watching, and more. A picnic with family and friends would be ideal there as well.
Kanatal: A charming town next to Dhanaulti, Kanatal offers breathtaking Himalayan vistas as well as a variety of adventure activities like camping, hiking, rock climbing, and more.
Mussoorie: Near Dhanaulti is a well-known hill station called Mussoorie, renowned for its natural beauty and colonial architecture. It's the ideal place to visit on a day trip from Dhanaulti.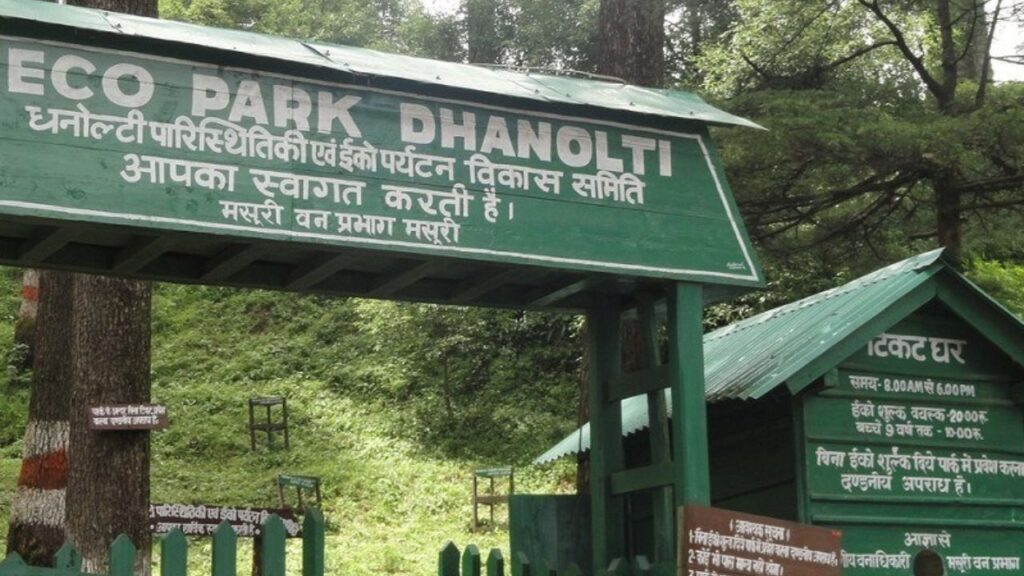 What Are the Best Trekking Trails in Dhanaulti and Nearby Areas?
Dhanaulti is a trekking aficionado utopia with various panoramic trails that provide astonishing views of the Himalayas and the surrounding valleys. The following are a few of the top trekking routes in and around Dhanaulti:
Trek to the Surkanda Devi Temple: The Surkanda Devi Temple Trek is a well-known hike leading to the Surkanda Devi Temple, 10,000 feet above sea level. The journey offers breathtaking views of the valleys and Himalayan peaks in the area.
Nag Tibba Trek: The Nag Tibba Trek is a well-known hike that leads to the 9,915-foot-high Nag Tibba peak. Beautiful views of the Himalayas and the neighbouring valleys may be seen during the journey.
Kedarkantha journey: The Kedarkantha Trek is a well-known winter journey that leads to the 12,500-foot-high Kedarkantha peak. The trip offers breathtaking views of the neighbouring valleys and the snow-capped Himalayas.
What Are the Must-Try Local Delicacies in Dhanaulti?
The delicious regional cuisine of Dhanaulti, a unique mix of Kumaoni and Garhwali cuisine, is well-known. Some of the regional specialities you must taste in Dhanaulti are as follows:
Chainsoo: To produce this well-known Garhwali dish, black gram dal is crushed and boiled with spices. Every food connoisseur should try it; it is frequently served with rice.
Kaufli: Another well-known Garhwali dish is Kafuli, made from spinach and fenugreek leaves and cooked with various spices. Vegetarians must try it; it is frequently served with rice.
Bal Mithai: A famous delicacy from Kumaon called Bal Mithai is made from roasted khoya and sprinkled with sugar cubes. It is a must-try for any person who like sweets.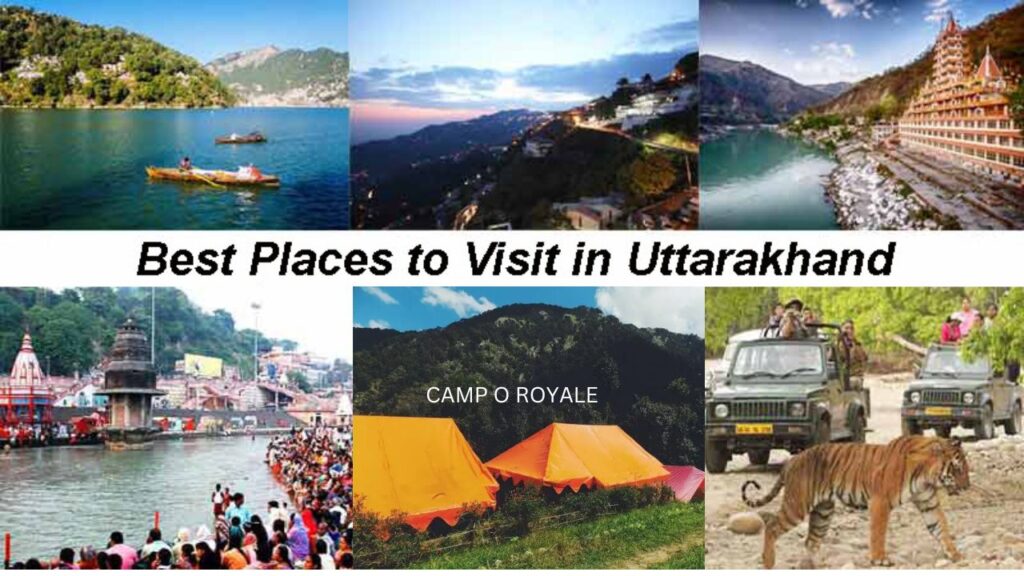 What Are the Different Types of Accommodations Available at Camp o Royale?
Various cosy lodging options are available at Camp o' Royale to accommodate all tastes and price ranges. The following are some of the several lodging options at Camp o Royale:
Luxury Tents: These large, well-appointed tents come equipped with all of today's comforts, such as attached bathrooms, cosy mattresses, and heating systems.
Swiss Tents: Traditional canvas tents with cosy mattresses, blankets, and cushions are known as "Swiss tents." These tents are ideal for individuals who desire a more basic camping experience.
Alpine Tents: Alpine tents are simple, unattached tents that provide a warm, comfortable camping experience at a reasonable cost. They are ideal for those on a tight budget who wish to take in nature without going overboard.
How Can You Make the Most of Your Stay at Camp o Royale?
To get the most out of your visit to Camp o Royale, try these things:
Take Part in Adventure Activities: Camp o' Royale provides a variety of thrilling adventure activities for people of all skill levels and interests. You may make the most of your visit and produce priceless memories by participating in these activities.
Investigate the Surrounding Areas: Dhanaulti is a stunning location with many hiking paths and scenic areas. Exploring the area's surroundings is a beautiful way to appreciate the area's natural beauty and make enduring memories.
Relax and Unwind: Camp o Royale is ideal for unwinding amidst Dhanaulti's spectacular natural splendour. You can relax in your tent while savouring delectable food and breathtaking mountain views.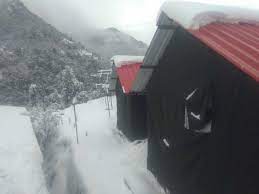 Conclusion
In conclusion, camping in Dhanaulti with Camp o Royale is a unique and unforgettable experience you'll cherish forever. With its comfortable and luxurious stays, exciting adventure activities, delicious food, and breathtaking natural beauty, Camp O Royale provides a perfect escape from the hustle and bustle of city life. So pack your bags, book your stay at Camp O Royale, and prepare for the adventure of a lifetime in the mountains.