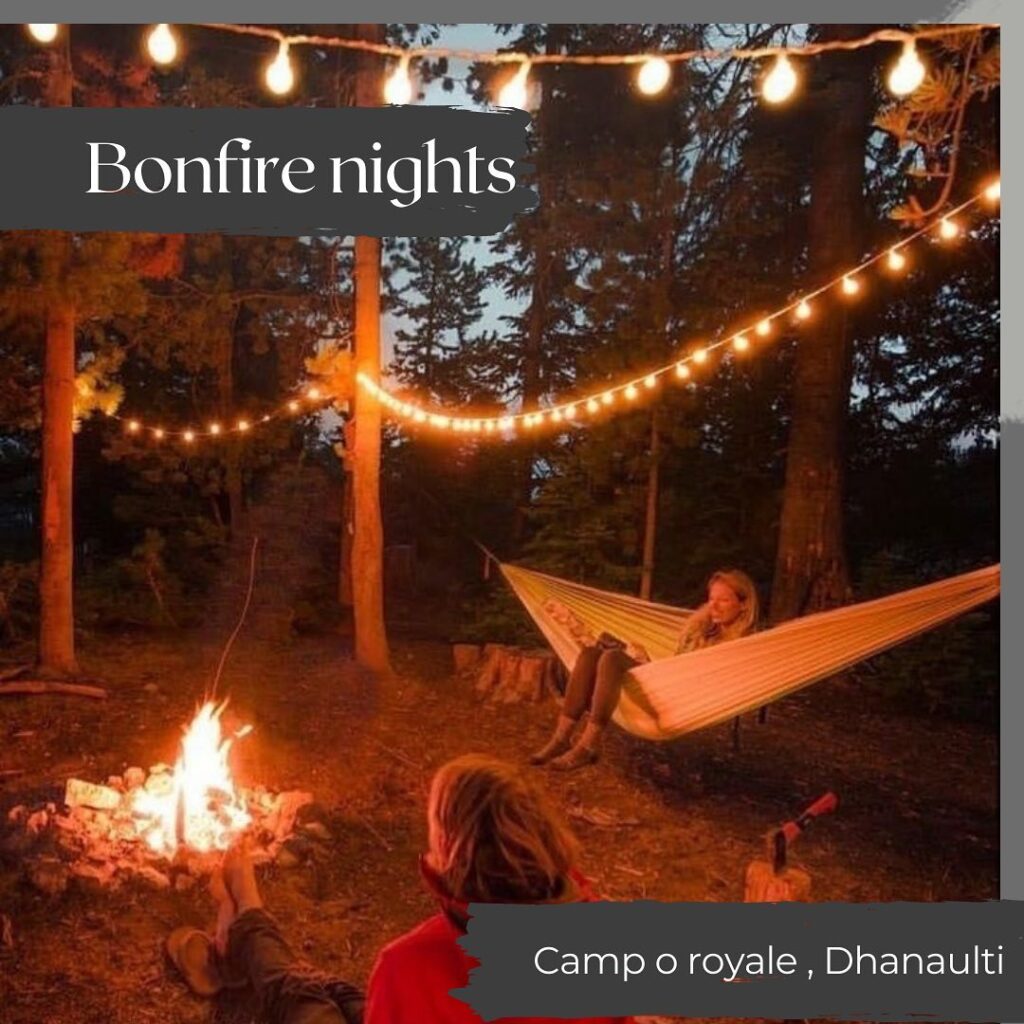 Camps in Dhanaulti – Camp O Royale
Camp O Royale is one of the most luxurious camps in Dhanaulti that offers a perfect combination of leisure and adventure. It is situated in a serene setting and is located in the heart of nature. It has 21 luxurious Swiss camps equipped with attached washrooms and six deluxe camps equipped with common hygienic toilets. A popular offbeat destination in Dhanaulti, Camp O Royale is a perfect blend of adventure and leisure. Visitors can take part in many activities at Camp O Royale, like rock climbing, valley crossings, rappelling's and many more.
There is no need to find a hotel if you wish to enjoy luxury amenities like libraries and spas, as Camp O Royale offers top-notch accommodations that will transform your perception of a luxury hotel. In addition to providing luxurious tents that meet your every whim, they also organize a wide range of adventure activities, such as trekking, rappelling, and mountain biking, and is a great place to camp in Dhanaulti if you want to do so.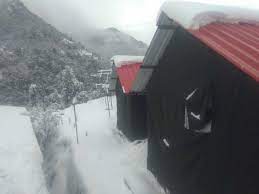 As you stroll around the lodge you will find lush forests of pines, cedars and oak trees surrounded by lush greenery that will enhance the photos you take with your camera. Being one of the best luxury camps in Dhanaulti, Camp O Royale is undoubtedly the best option to enjoy an unspoiled hill staycation.
With its idyllic location in Dhanaulti, Camp Aware offers an unending availability of peace and solace to its guests. The camp is dedicated to catering to the wanderers visiting Dhanaulti who want an unforgettable camping experience. In the event that you wish to enjoy the scenery while relaxing or indulge in a host of adventure sports during your vacation in Dhanaulti, Camp Awara will be there to fulfil your dreams in the most gracious manner possible.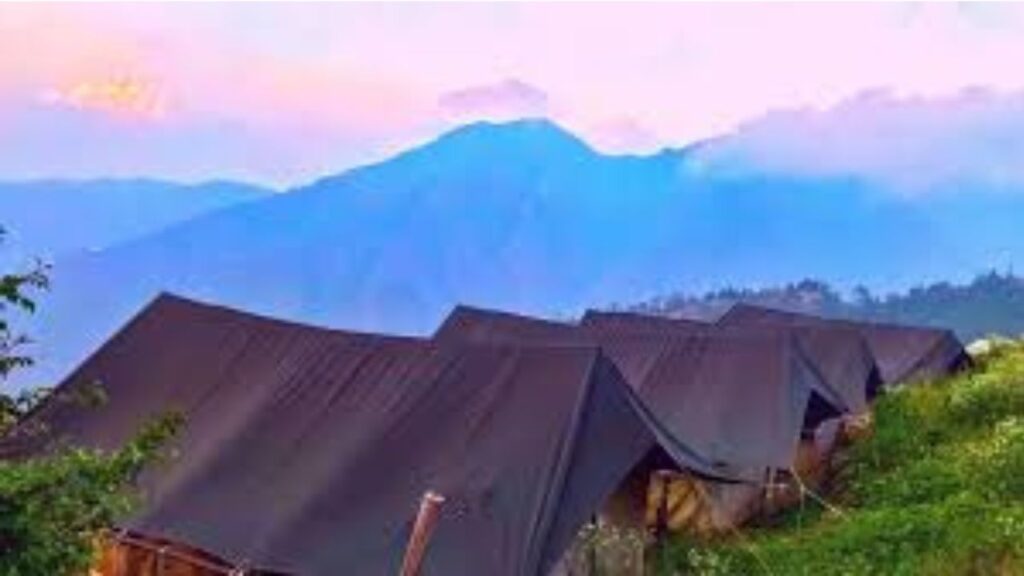 There are a total of 25 tents pitched in an area of 1.25 hectares, ranging from basic tents that will not hurt your budget to Swiss tents that will let you revel in luxuries. Additionally, the camp offers a number of activities that are specifically tailored for corporate team building, which is why it is also a perfect destination for corporate outings.
 There is nothing more magical than camping in the beautiful hills of Dhanaulti at Camp O Royale, where you can experience a truly magical camping experience. Among the most famous camping sites in Dhanaulti, Camp O Royale is one of the best luxury adventure camps in the area, and it is totally worth your time and money. One can choose based on their requirements from a variety of tent categories that they have available at a variety of tariff levels. It is a great choice for corporate trips as it has a wide array of amenities and games that are perfect for team-building activities, as well as the delicious food that is served here will make your stay here an unforgettable one. Besides all this, the camp has a wide selection of adventure activities that are suitable for mountain climbing.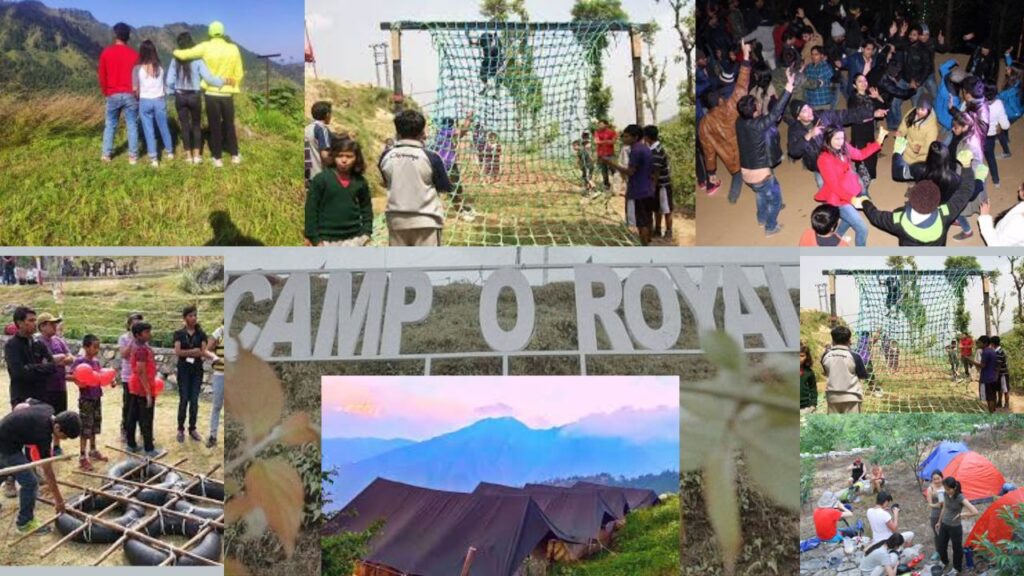 In Uttarakhand, there are excellent camps like Camp O Royale that offer you the comfort you need when you are looking for a great place to stay in Dhanaulti. This is where you can relax and rejuvenate your spirit. With its spectacular views and enchanted ambience, Camp O Royale is a place you can feel rejuvenated and relaxed at. In addition to the luxury and Swiss tent accommodation laced with modern amenities, the camp also arranges thrilling activities like zip lining, trekking, skywalks, etc. Furthermore, Camp Garden provides you with a well-trained and experienced staff at your disposal, so you are sure to have an enjoyable holiday, and you can rest assured knowing that your time at Camp O Royale will be a memorable one. Camp Dhanaulti is located in and is one of the best places to camp when you are visiting this Himalayan destination. This camp in Dhanaulti has been quite popular among those who are frequent visitors to this paradise.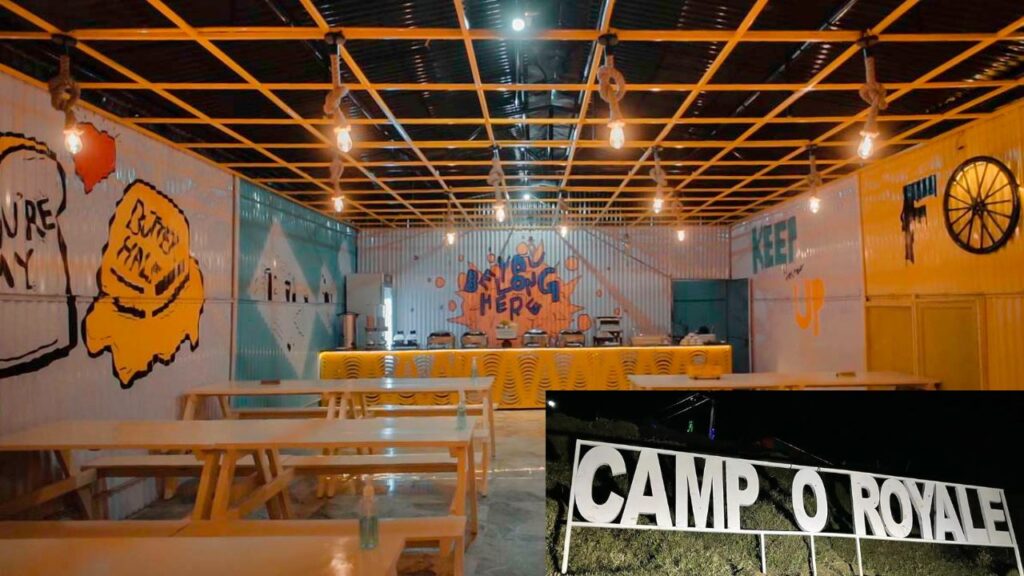 This camp is known for creating an authentic camping experience without compromising one's comfort and enjoyment by offering the best of both worlds to its guests. This camp offers both the best of both worlds to their guests. In addition to providing a comfortable stay experience and exciting adventure sports, you will find that they have categorised their tents into different categories, depending on their prices and amenities.
Inclusions: Breakfast and activities like Rappelling & Rock Climbing
Cost– Rs 4000 per person for 1 night.
Frequently Asked Questions About Dhanaulti Camping
Q.Which Dhanaulti camps are the best?
A. Camp O Royale is one of the best camps in Dhanaulti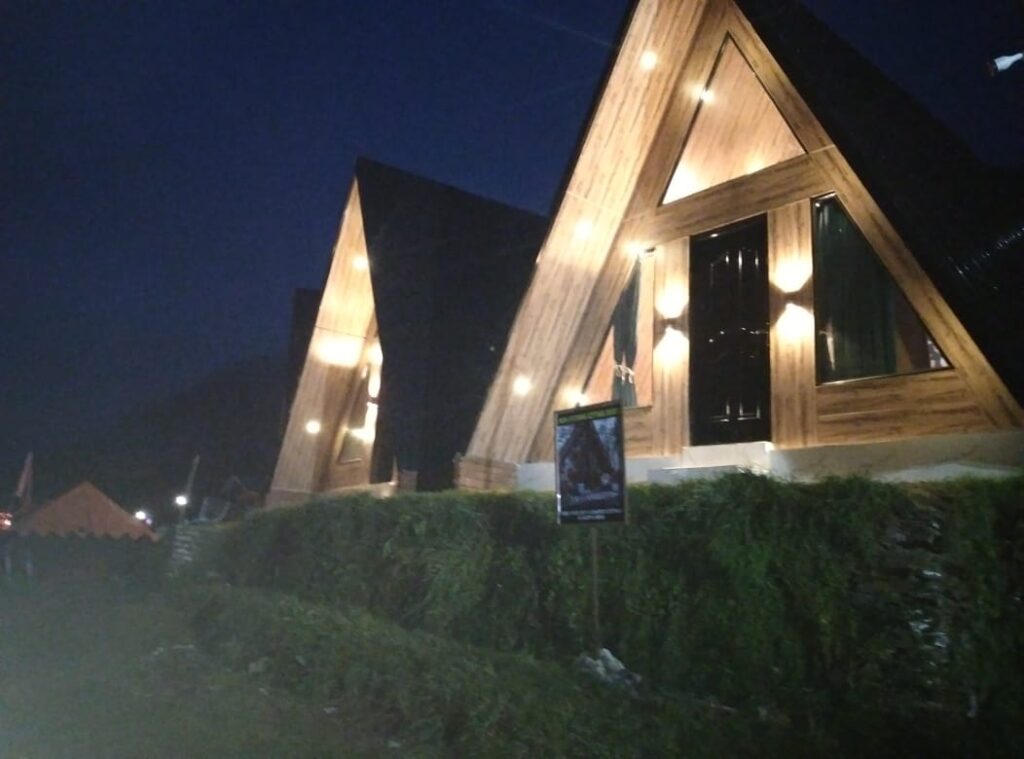 Q. Dhanaulti or Kanatal : which is better?
A. As for the beautiful places, both of which are well known for their mesmerizing experiences, they are both beautiful places as well. You can visit Mussoorie, Kempty Fall, and Kanatal before you get to Dhanaulti if you are travelling from Chakarta, as the distance from Chakarta is comparatively less. It takes approximately two to three hours to get between Dhanaulti and Kanatal due to the distance of 87 kilometers between the two locations.
Q. How difficult is Dhanaulti's trek?
A. There is no doubt that the Surkanda Devi Temple trek is considered as one of the most challenging treks here. Although you will have to overcome a great deal of exhaustion on the trail, once you reach the peak, you will be captivated by the magnificence of the surrounding area.
Q. What is the most beautiful place in Dhanaulti?
A. Dhanaulti is a small city in the state of Uttar Pradesh which has many beautiful places to visit. Some of the most popular are Surkanda Devi Temple and Dashavtar Temple, as well as the famous fort, Deogarh, which was built at the end of the 16th century.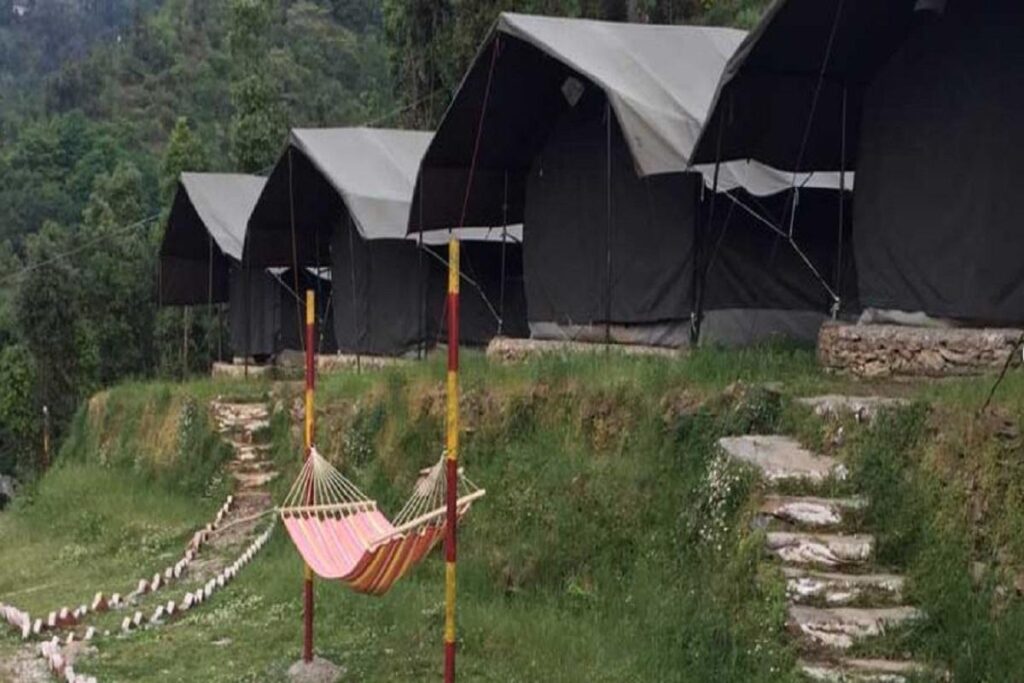 Q. Dhanaulti, what are some of the most amazing things you can do?
A. As a result of Dhanaulti's extensive range of exciting and adventurous activities, there are a wide variety of adventures and activities available for visitors, such as skywalking, sky bridging, valley crossing, zip swing, zip line, trekking, rock climbing, rappelling, quad biking, paragliding, mountain biking, cave exploration, etc.
Q. What is the distance between Dhanaulti and Delhi?
A. The distance between Delhi and Dhanaulti is 288.4 kilometers. Driving from Delhi to Dhanaulti takes six to seven hours via Saharanpur Road.
Q. How far is Dhanaulti from Delhi?
A. The best way to reach this destination from Delhi is via road, which takes about 6-7 hours. There is no direct train between Delhi and Dhanaulti. The nearest airport is Jolly Grant Airport in Dehradun.
Q. Do you recommend Dhanaulti?
A. As a matter of fact, Dhanaulti has one of the best weathers that you will find no anywhere in the world, so if you are planning to go there during the months of March to June, then you are sure to witness some of its best attractions.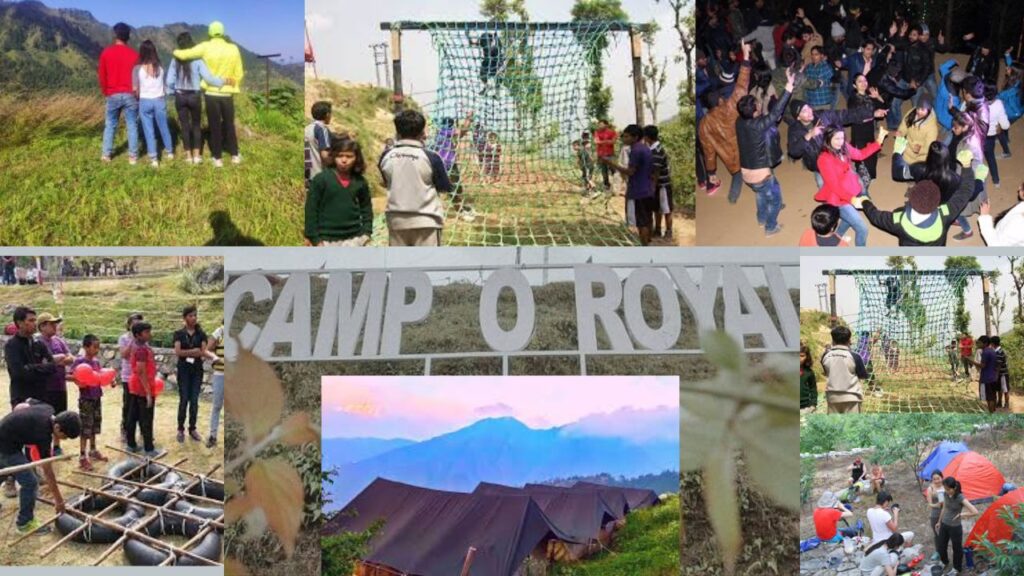 Q. Which is the best place to stay in Dhanaulti?
A. Camp O Royale is one of the best options for staying in Dhanaulti. The camping site has 21 luxury tents and 6 deluxe tents. With a wide variety of amenities, numerous adventure activities, and a multi-cuisine kitchen, the Camp O Royale provides a balanced blend of and leisure.