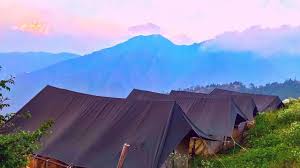 The camping experience in Dhanaulti, India
There are fewer campsites and campers in India than there are in Europe, the US, or Australia. Even so, there are a growing number of dedicated, enthusiastic, and dedicated campers who want to enjoy India's natural beauty as far as possible by setting up camp in places far from civilization. There is no doubt that India has plenty of beauty spots for both the adventurous and the happy camper.
Dhanaulti is the most suitable place for camping in India, which is a very beautiful tourist destination full of the beauty of nature. Camp O Royale in Dhanaulti is the most suitable and popular place for camping, there are many types of adventure activities.  that will turn your Dhanaulti trip into an adventure.
Among the best budget camping in Dhanaulti, we have the best activities inside and outside. Camp O Royale bears the best budget camping in Dhanaulti.
camping is a hobby for some, 'campsites' here are likely to be quiet and solitary. It is therefore the best way to experience the outdoors in Dhanaulti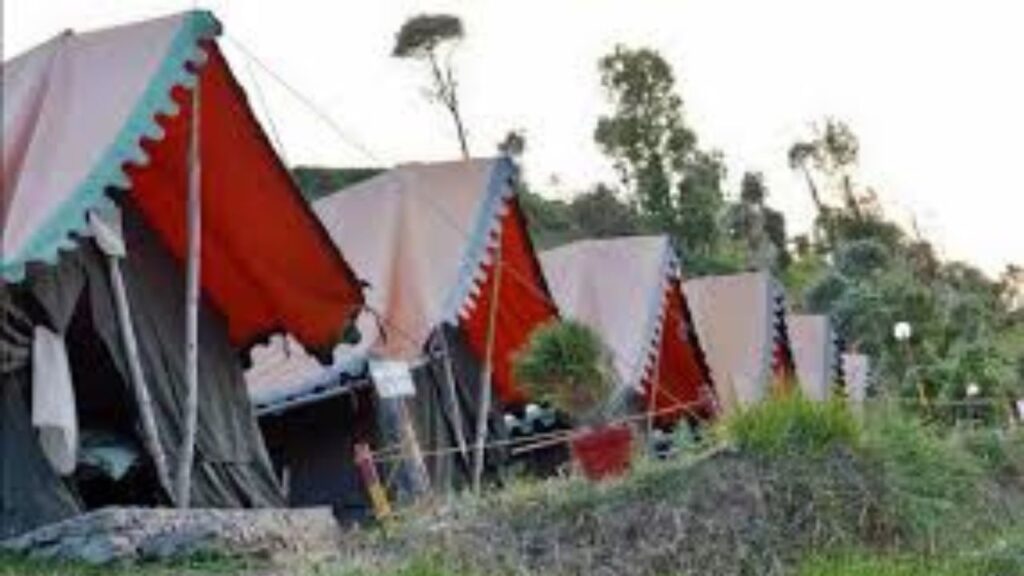 Where is Dhanaulti – Where Is Dhanaulti Located
This hill town is located in the state of Uttarakhand. To reach this hill station, you have to first go to Mall Road of Mussoorie, from here you will reach Dhanaulti in about an hour. If you have some more free time, you can also visit Haridwar, Mussoorie and Dehradun. Dhanaulti is 2286 metres above sea level, from where the view of the Himalayas is very beautiful.
This charming hill station of Uttarakhand lies a little ahead of Mussoorie, if you love nature then go for a walk here
Dhanaulti is a small hill town located in Uttarakhand, where people keep coming here every day to spend some quality time in the serene environment. If you are looking for a place where there is less crowd of people, then you can plan for this weekend Dhanaulti.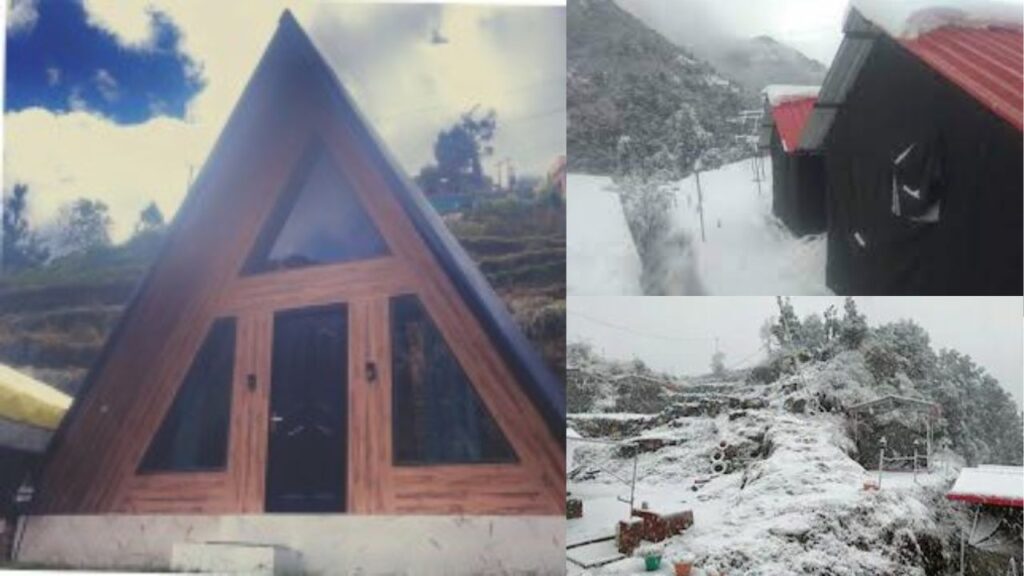 When does it snow in Dhanaulti?
Snow starts falling in Dhanaulti only after 25th December. And this snow remains till January 31, at this time Dhanaulti is completely covered with white snow. And this view is very spectacular.
Can we see snow in Dhanaulti?
A natural tourist attraction, Dhanaulti offers visitors natural beauty all year round. During summer months, this place provides respite from the humid conditions of the plains, and during winters, there is snow on the mountain.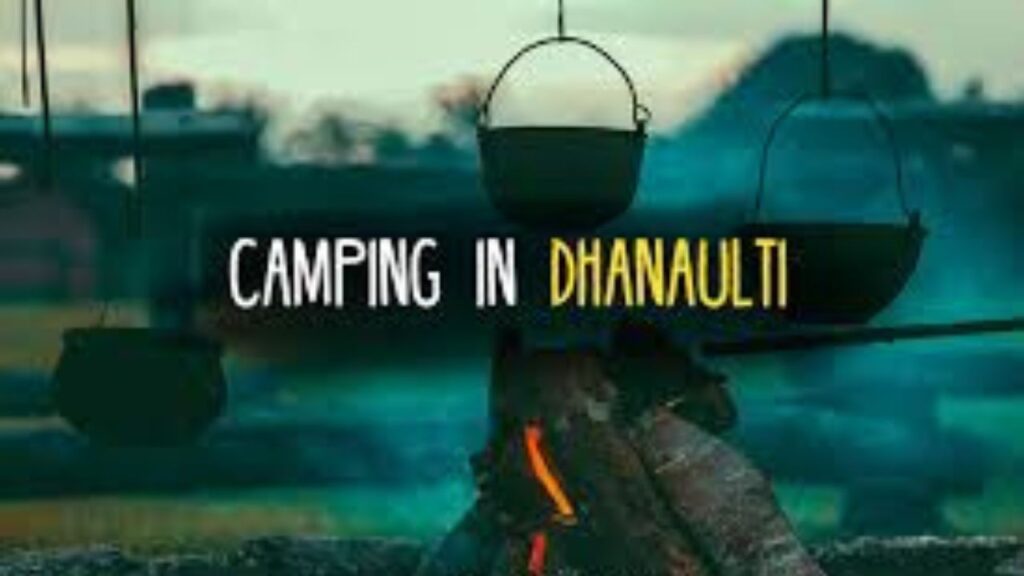 What is special about Dhanaulti?
It is known for its serene and picturesque surroundings that Dhanaulti is located on the way from Chamba to Mussoorie in the Garhwal district of Uttarakhand. It is a very popular hill station in Uttarakhand. There is a lot of popularity for this location in addition to the fact that it is just 24 kilometres from Mussoorie, making it a very popular destination for tourists.
With more and more people busy looking to break free from city life and enjoy the gifts of nature, camping holidays are rapidly gaining in popularity. The beautiful views of the Garhwal Himalayan range from the campsites make camping at Dhanaulti an enthralling experience. Dhanaulti is one of the best places to visit in Uttarakhand to enjoy the panoramic views of the Himalayas. Dhanaulti Kanatal is another such destination.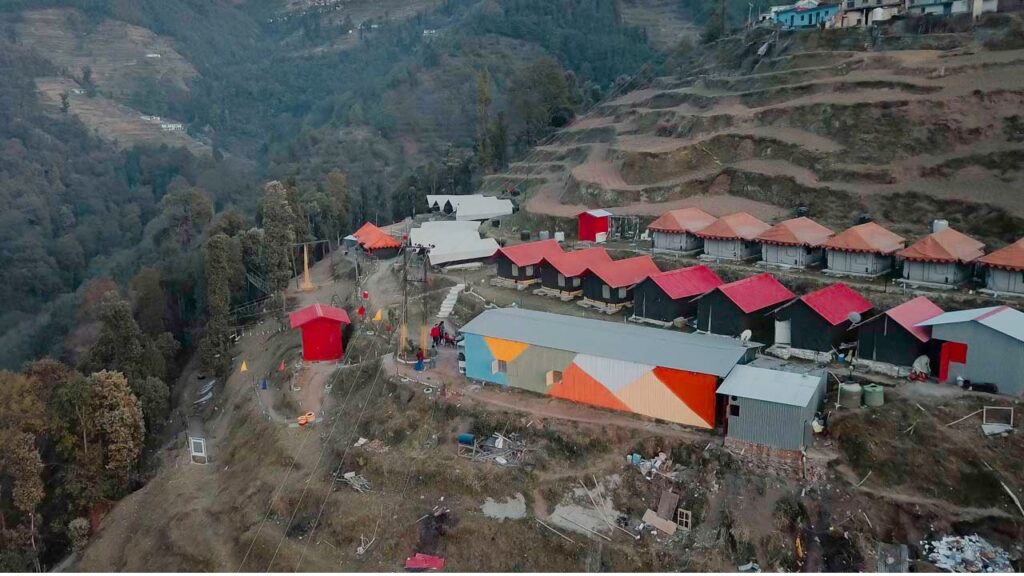 You can let the breezy wind blow away your worries while enjoying fun-filled expeditions in the realms of the Himalayas where you can let go of your worries. The tinsel town of Dhanaulti is within easy reach of Delhi, making it a great weekend getaway to plan an adventurous camping adventure. If you are interested in that, then you might want to visit one of the most famous adventure camps in Dhanaulti where you can satisfy your wanderlust.
Dhanaulti is a delightful getaway destination if you wish to experience an exhilarating weekend experience away from home.
In terms of camping at Dhanaulti, it is a great idea if you wish to plan an absolutely audacious camping adventure. Dhanaulti is a beautiful hill station that is located near Mussoorie and Dehradun with a stunning view of the mountains. Camping at Dhanaulti is a huge success because it is nestled in the midst of dense forests of Alpines, Deodars, Oaks, and Rhododendrons.
The best offers on Dhanaulti tour packages can be found here
When you camp in Dhanaulti, you will get the opportunity to see the Garhwal Himalayas in their full diversity. You will have the chance to access a treasure that is unavailable in low altitude areas of Uttarakhand. Located at an altitude of 2286 meters, Dhanaulti is one of the most popular tourist destinations in Uttarakhand. Whether you are planning a camping trip or just a stroll in the grandeur of Uttarakhand, Dhanaulti has something for everybody.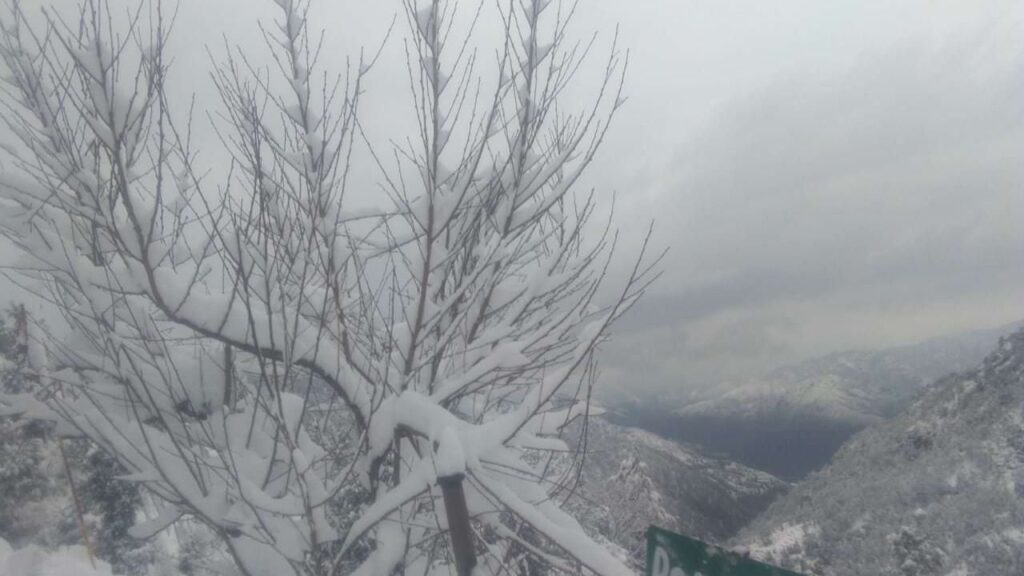 Camp O Royale is one of the best options for camping in Dhanaulti. The camping site has 21 luxury tents with attached toilets and 6 deluxe tents with common toilets. With a wide variety of amenities, numerous adventure activities, and a multi-cuisine kitchen, the Camp O Royale provides a balanced blend of and leisure.
Camp O Royale in Dhanaulti, which provides adventure camps in Dhanaulti and all the facilities that a traveler might need. 
The selection of a campsite should be based on the type of services, location, and budget. Several such camps are available in areas that are good for either family, friends or large corporations. You need to decide which camp to choose based on the type of services except. This is based on the type of services the camps in Dhanaulti area will offer you.
Camping in Dhanaulti offers a fun and safe environment. We are the top budget camping spot in Dhanaulti. The best pocket camping place in Dhanaulti is ours. Get in touch now.
+91-9953999093 | +91-9953999094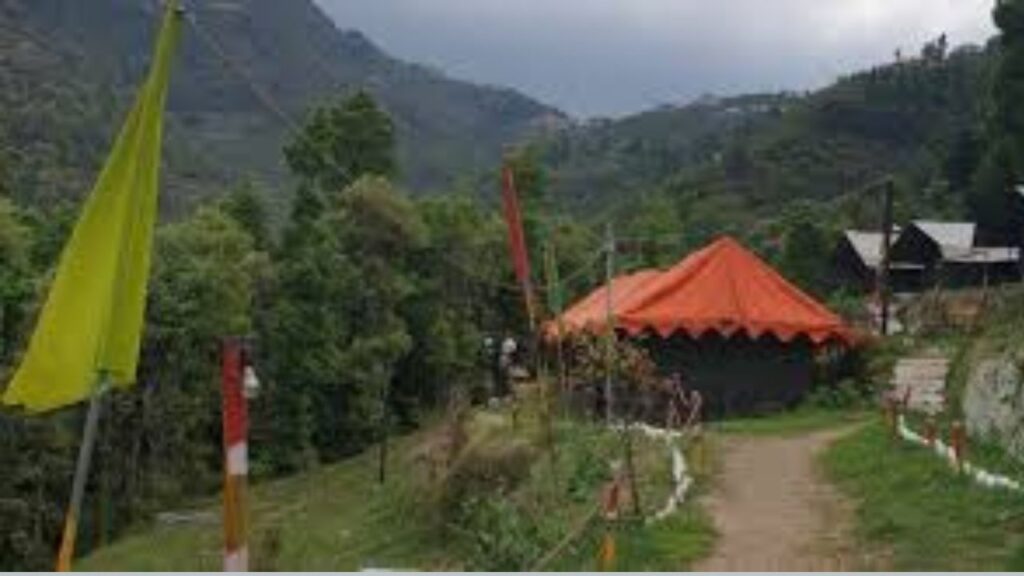 It is possible to combine camping with other adventure activities, such as hiking/trekking, fishing, whitewater rafting, and kayaking, so that one can have the ultimate outdoors experience. While camping can be a pursuit that is undertaken as an individual activity, it is more often done in the company of friends and family members. It's a pastime that anyone can enjoy, whether they are young or old. When attending music festivals or sports gatherings, camping can also be an affordable option. Camping has changed a lot from its rough-and-tumble origins in backyards, backwoods, wild woods, and even jungles as of recent years, but hardy folks are still willing to rough it out in the outdoors, no matter how conspiratorial the weather might be. However, for families, camping is the perfect vacation for those with youngsters.