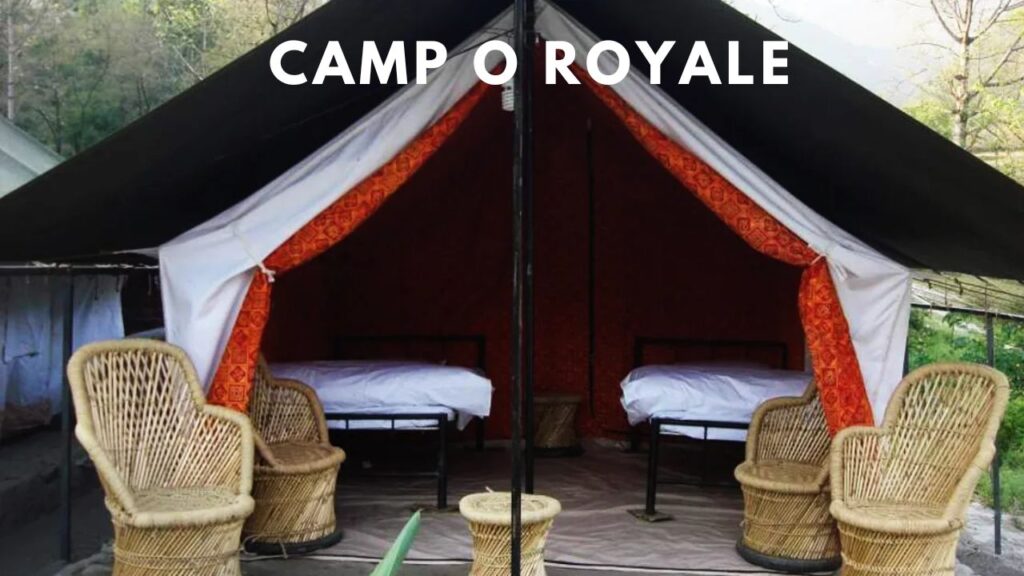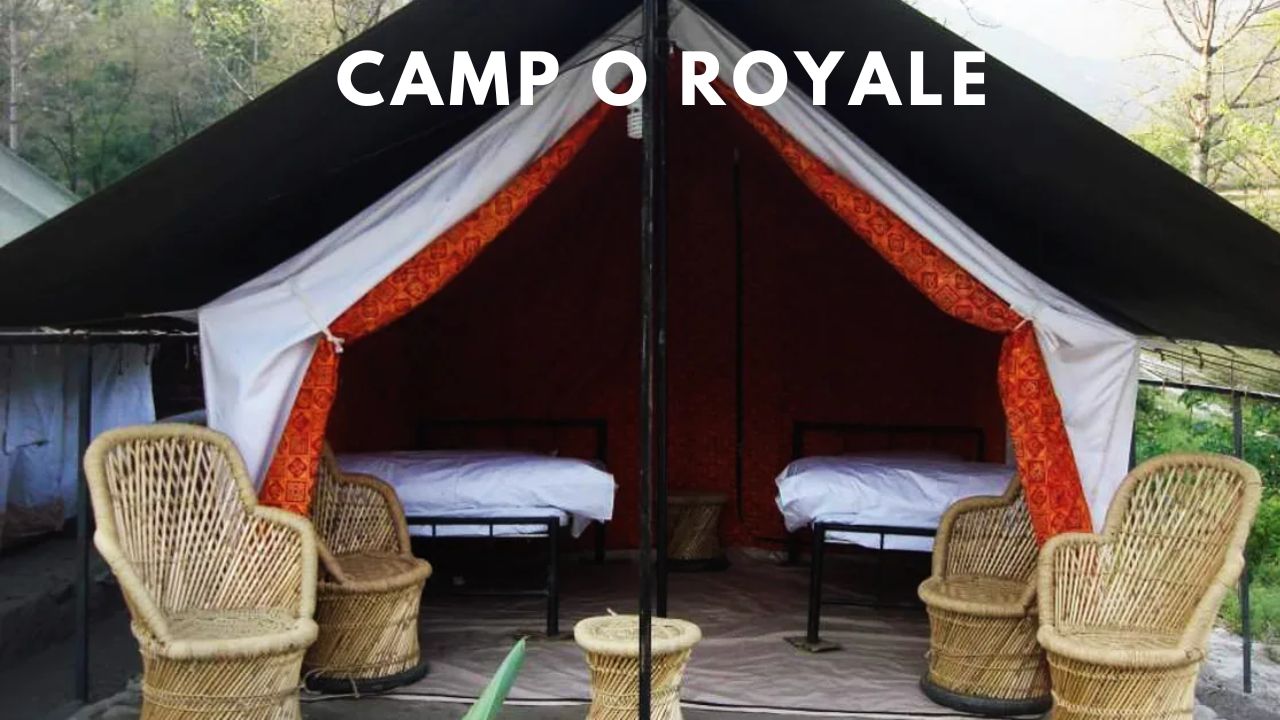 Dhanaulti is a charming hill own in the Indian state of Uttarakhand, nestled among the snow-capped Himalayas. It is the ideal location for tourists looking for adventure and peace, far from the city's bustle. Dhanaulti's spectacular views of the Garhwali Himalayas, luxuriant vegetation, and immaculate surroundings calm the mind and soul. Additionally, Camp O Royale is the ideal lodging choice for visiting Dhanaulti. By offering a variety of camps and outdoor activities, Camp O Royale gives you a chance to experience nature in its purest form. This blog will walk you through some of Dhanaulti's top resorts and explain why Camp O Royale is the best.
Dhanaulti should unquestionably be on your list if you're considering a journey to the hills. It is the ideal weekend retreat for residents of Delhi, Noida, and the surrounding areas. With its serene and picturesque surroundings, Dhanaulti offers a tranquil respite to city inhabitants. The area offers a variety of activities, including hiking, camping, and ziplining. You can also stroll through the thick forests or see the snow-capped mountains.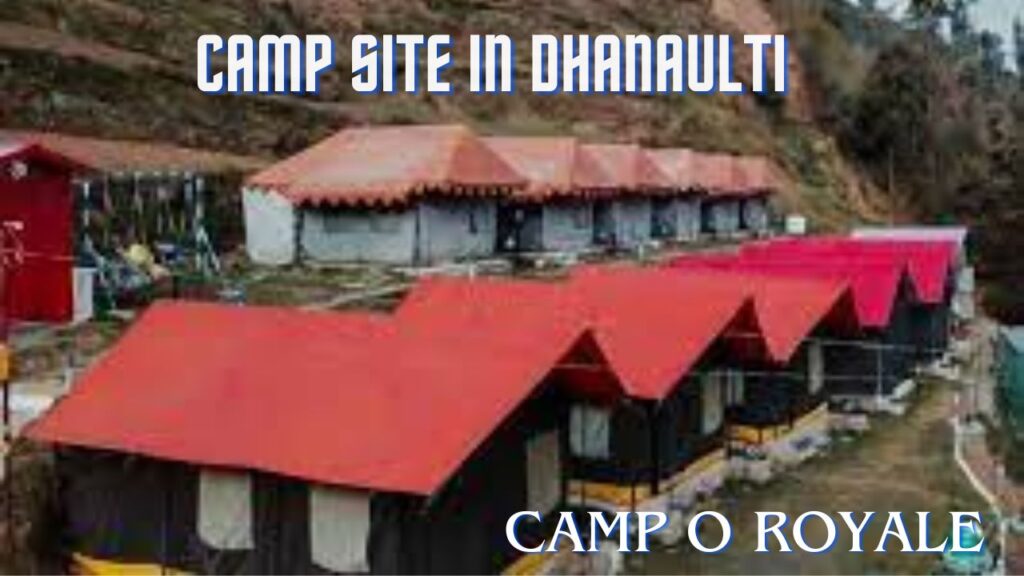 What makes Dhanaulti an ideal destination for adventure enthusiasts?
Dhanaulti is the perfect place for thrill-seekers because it provides a wide range of adventurous activities like hiking, camping, rock climbing, rappelling, and ziplining. The emerald green woodlands and the snow-capped mountains provide a superb setting for these sports. Trekking to Surkanda Devi Temple, exploring the eco-park, camping beneath the stars, or taking a ziplining adventure are all options. For those who enjoy the outdoors and want to see the gorgeous flora and fauna of the area, Dhanaulti is the ideal place.
What are the benefits of staying at a campsite instead of a hotel in Dhanaulti?
You can choose between staying at a hotel or a campground like Camp O Royale if you consider visiting Dhanaulti. While hotels have benefits, camping has special advantages, making it a great choice for an unforgettable vacation. Here are some advantages of camping in Dhanaulti as opposed to staying in a hotel:
Immersion in the natural world: Camping in Dhanaulti is a special experience that allows you to be in touch with nature in all its unadulterated glory. In contrast to waking up in a hotel room, you can wake up to the sounds of chirping birds and the sight of misty mountains.
Adventure activities: Since these can't be done in a hotel, most campsites in Dhanaulti provide outdoor activities, including hiking, rappelling, and ziplining. These pursuits allow you to test your limits, enjoy time with loved ones, and explore the great outdoors.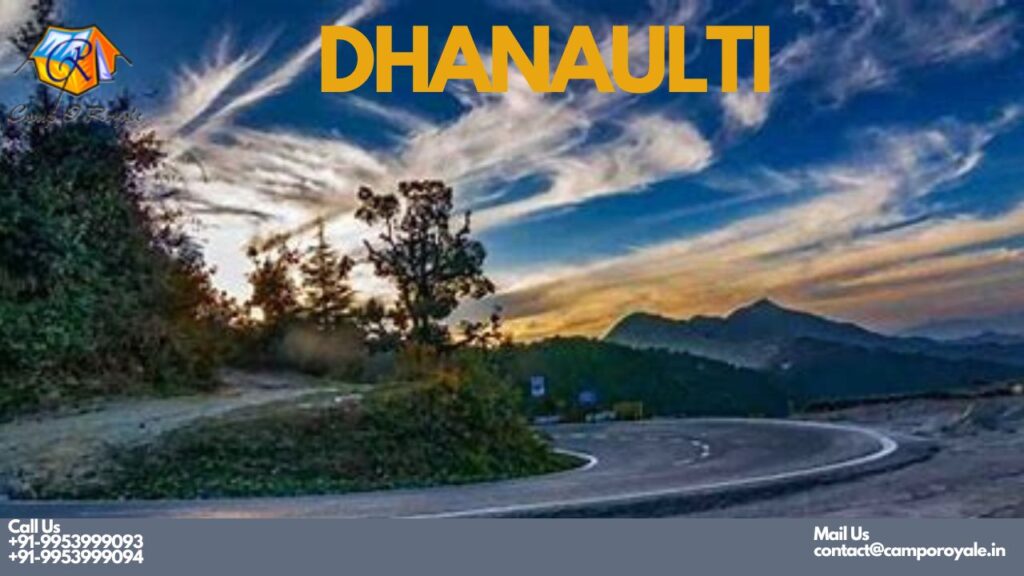 Affordable: Compared to staying in a hotel, camping in Dhanaulti is more affordable. Campgrounds like Camp O Royale make camping cheap for everyone by providing cosy lodging, delectable food, and exciting activities.
Greater privacy is provided by camping in Dhanaulti than by a hotel room. With no interruptions, you can take pleasure in your private zone and do as you choose.
Eco-friendly: Eco-friendly camping areas like Camp O Royale practice sustainability. You are helping the environment and promoting responsible tourism by staying at a campsite.
Camping in Dhanaulti is a singular experience that enables you to make priceless memories with your loved ones. Away from the bustle of the city, you may appreciate the simplicity of life while spending time together around bonfires and under the stars at night.
What is Camp O Royale?
In the tranquil hill town of Dhanaulti in the Indian state of Uttarakhand, there lies a lovely campground called Camp O Royale. It offers luxurious tent lodging, mouthwatering fare, action-packed excursions, and a unique chance to commune with nature. The campsite provides stunning views of the surrounding area, positioned among lush green trees with a glimpse of the magnificent Himalayan range.
All the lodging options at Camp O Royale, including the tents, are furnished with contemporary conveniences like cosy mattresses, spotless linens, and adjoining restrooms with hot and cold water. The tents offer a peaceful and cosy stay amid nature because they are roomy and well-ventilated.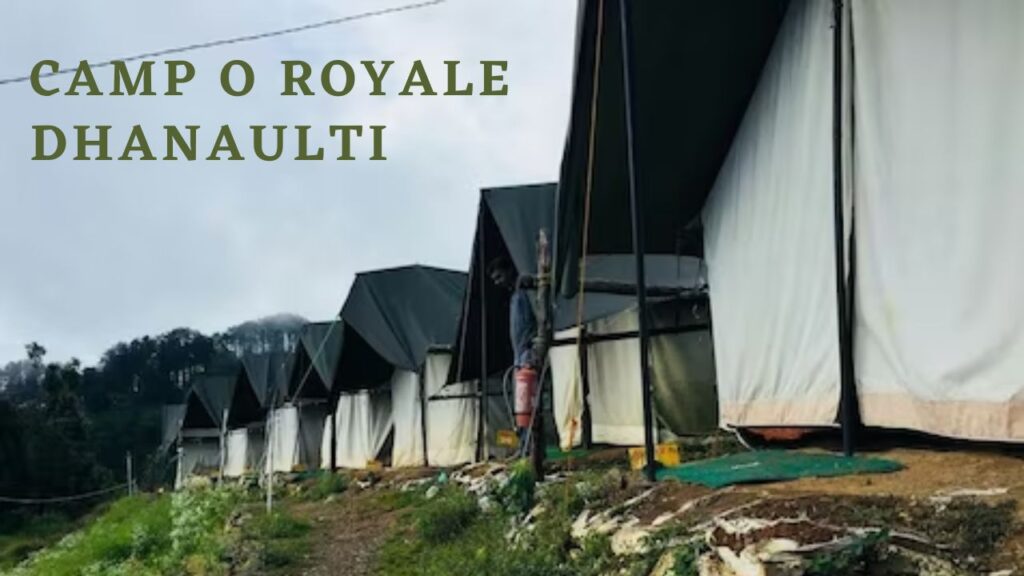 The campground also provides a variety of adventure sports, including hiking, rock climbing, rappelling, ziplining, and more. You can stroll casually around the breathtaking scenery, explore the surrounding hiking trails, or hike to the Surkanda Devi Temple. The greatest safety requirements are followed, and qualified specialists supervise the adventure activities to give the clients an exhilarating but secure experience.
Additionally dedicated to sustainability, Camp O Royale employs green practices like recycling, rainwater collection, and solar energy generation. The campground supports ethical travel and invites visitors to participate in environmental preservation projects like planting trees.
Camp O Royale offers a variety of amenities in addition to lodging and adventure activities, including a bonfire area, indoor games, outdoor seating areas, and a multi-cuisine restaurant providing delectable meals. To accommodate the various dietary needs of the patrons, the restaurant serves a range of meals, including North Indian, South Indian, Chinese, and Continental fare.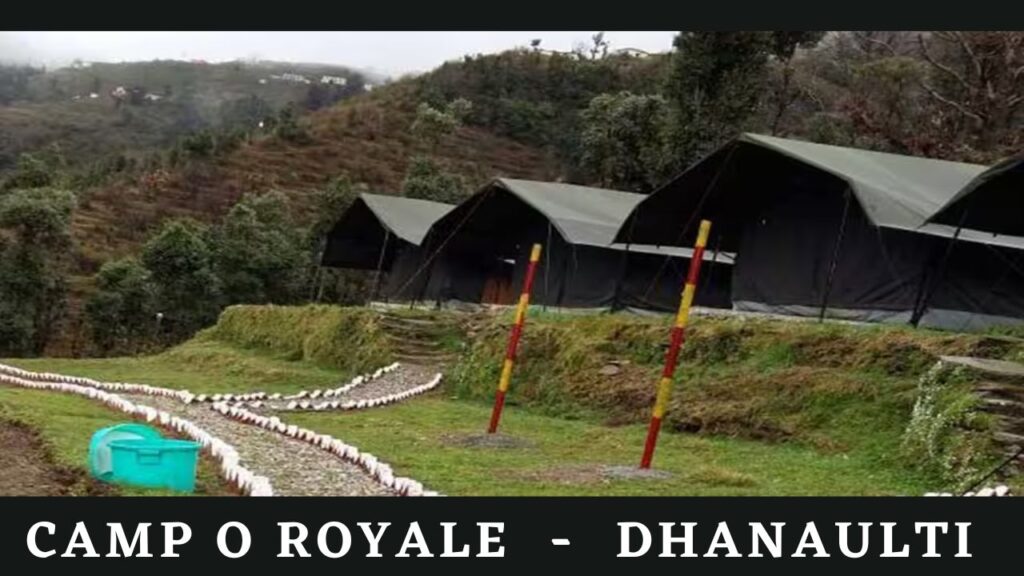 What makes Camp O Royale stand out?
Dhanaulti has a lot of resorts, but Camp O Royale stands out as the top one. This is why:
Location: Camp O Royale is situated in the centre of a forest, allowing you to encounter nature in all its unadulterated glory. Away from the noise and activity of the city, the setting is beautiful and tranquil.
Adventure activities are available at Camp O Royale, including hiking, camping, rock climbing, rappelling, and ziplining. Your safety is always guaranteed because qualified professionals manage the adventure activities.
Convenient lodging: Camp O Royale provides a variety of tent styles, including Swiss tents, premium tents, and luxury tents. Each tent has all the conveniences needed, including cosy mattresses, bathrooms with connections, and power to make your stay comfortable.
Delicious food is available at a restaurant in Camp O Royale that uses only local, fresh products. You may enjoy traditional Uttarakhandi food and other Indian and international specialities.
Camp O Royale has a specific space for bonfires where you may spend your evenings singing and dancing until your heart is satisfied while gazing at the night sky.
Value: For a reasonable fee, Camp O Royale offers you the chance to encounter nature in all its unadulterated glory, in addition to adventurous activities and luxurious lodging.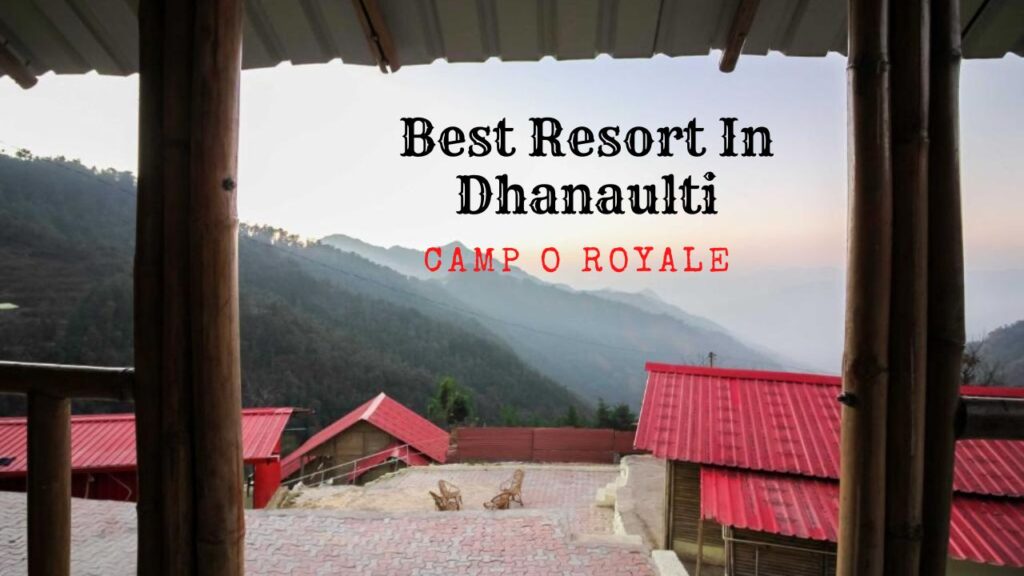 How does Camp O Royale ensure the safety and security of its guests during their stay?
At Camp O Royale, the safety and security of our guests are of utmost importance to us. We have implemented various measures to ensure the safety and security of our guests during their stay. Here are some of the measures we take:
Trained staff: Our staff is trained in first aid and emergency response, and they are available 24/7 to attend to any guest queries or emergencies.
Safety gear: We provide safety gear like helmets, harnesses, and ropes for adventure activities like trekking, rappelling, and ziplining, ensuring the safety of our guests.
Regular maintenance: We conduct regular maintenance checks of our tents, adventure equipment, and facilities to ensure they are in top condition and safe for use.
Security personnel: We have security personnel present at the campsite 24/7 to ensure the safety and security of our guests.
Safety guidelines: We provide safety guidelines to our guests before they embark on any adventure activity, emphasizing the importance of following safety rules and guidelines.
Emergency protocols: We have well-defined emergency protocols in place for various situations, like medical emergencies, natural disasters, and fire emergencies, to ensure that our guests are safe and secure.
Guest registration: We maintain a register of all guests staying at our campsite, including their personal details and emergency contact information, to ensure we can contact their loved ones in an emergency.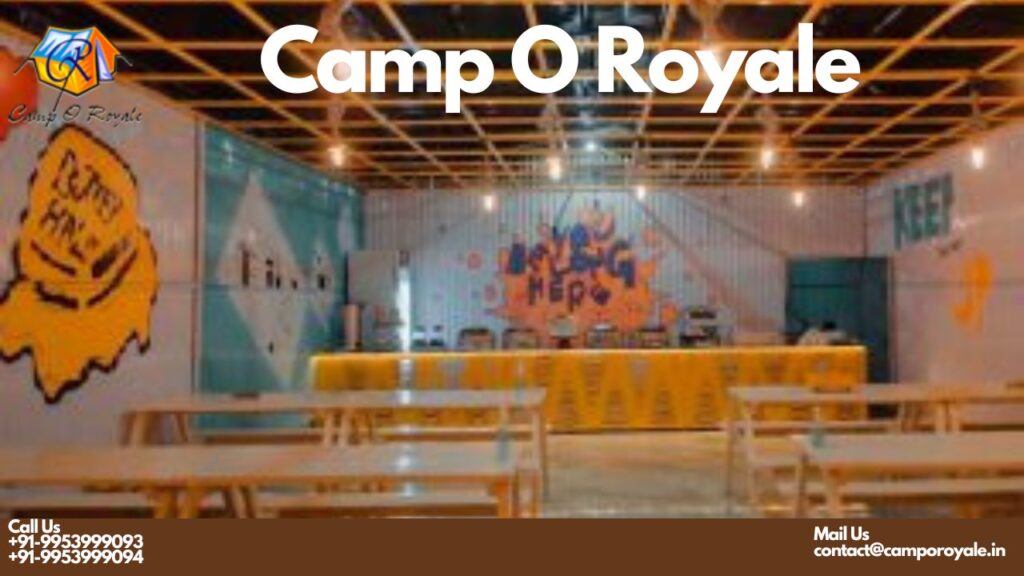 How can you make the most of your stay at Camp O Royale, and what are the tips for an unforgettable experience?
Even though staying at Camp O Royale is a unique experience in and of itself, here are some suggestions for making the most of your trip and creating lifelong memories:
Consider your options in advance; Dhanaulti has much to offer, so making an itinerary in advance can help you make the most of your visit. Planning your activities allows you to prioritize them based on your interests. This includes adventure activities, trekking, hiking, and sightseeing.
Pack sensibly: Given that Camp O Royale is situated in the hills, it is best to bring warm clothing, cosy shoes, and other necessities like sunscreen, bug repellent, and a first aid kit.
Immerse yourself in nature: Camp O Royale is surrounded by stunning scenery, making it a wonderful place. Enjoy the breathtaking Himalayas views, stroll through the forest, or sit by the bonfire and gaze at the stars.
Try out some adventure sports: Camp O Royale provides a variety of sports like hiking, rappelling, rock climbing, ziplining, and more. These pursuits offer an exciting yet secure experience and are carried out under the direction of qualified experts.
Enjoy the local cuisine: Dhanaulti has a vibrant culinary history, making it a wonderful place to savour the regional fare. Try local street food like Momos and Maggi and delectable North Indian specialities like Rajma Chawal and Kadhi Chawal.
Get to know the locals: Dhanaulti has a dynamic culture, and getting to know the people there can give you a fresh perspective on the area. You can connect with people, visit nearby markets, and discover more about their way of life.
Relaxation and rejuvenation: Enjoy the calmness and tranquillity of the hills as a vacation from the bustle of the city.
By implementing these suggestions, you can maximize your time in Dhanaulti and have a wonderful stay at Camp O Royale.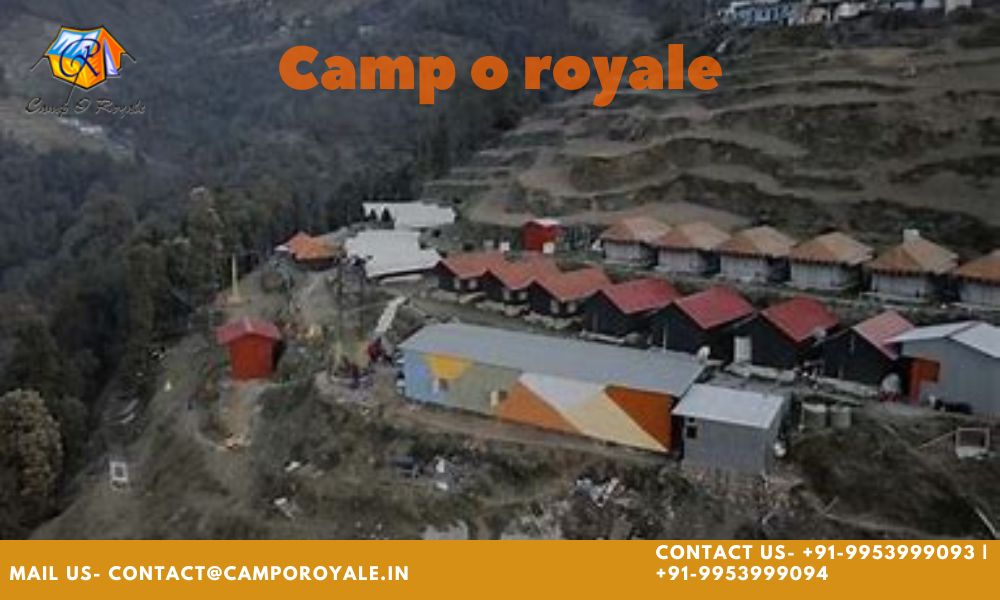 Conclusion
In conclusion, Dhanaulti is the ultimate destination for those seeking a perfect blend of peace and adventure amidst the lush green forests and picturesque landscapes. And when it comes to comfortable stays, Camp O Royale takes the crown as the best resort in the area. With its prime location, thrilling adventure activities, luxurious accommodation options, delectable cuisine, and bonfire nights, Camp O Royale ensures an unforgettable experience for all its guests. So why wait? Book your stay at Camp O Royale today and get ready to immerse yourself in the unadulterated beauty of nature while indulging in some thrilling adventure activities. Trust us; it's an experience you won't regret!