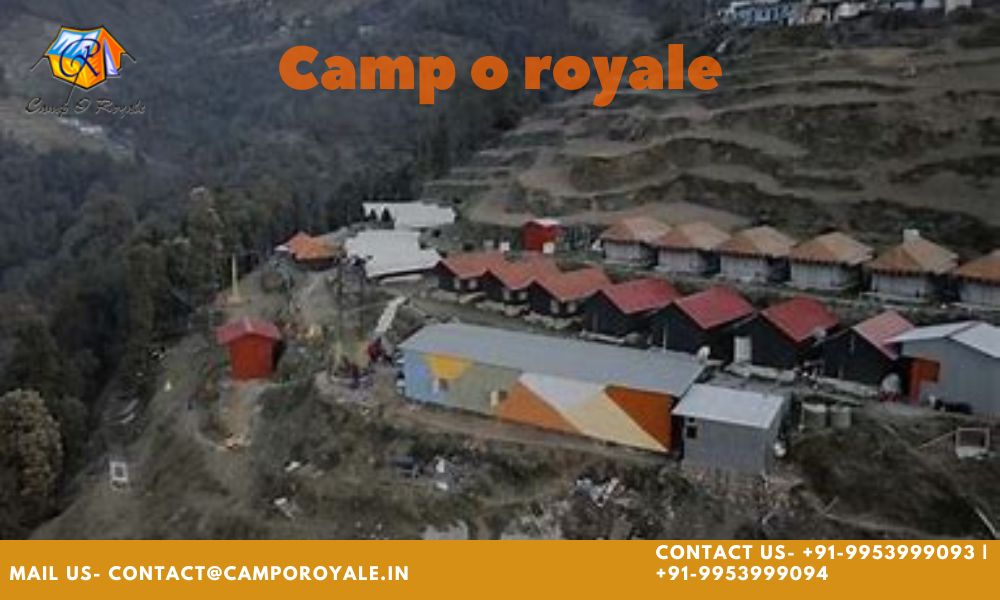 Nestled in the lap of the Himalayas, Dhanaulti is a quaint hill station located in the Indian state of Uttarakhand. If you are planning a peaceful getaway from the hustle and bustle of city life, Dhanaulti is the perfect place for you. And, what better way to experience the serenity of this hill station than by staying at Camp o Royale, the best site in Dhanaulti!
Camp o Royale offers a unique luxury camping experience in the heart of nature. Our comfortable camps, exciting adventure activities, and exceptional hospitality make us the perfect choice for a memorable vacation in Dhanaulti. This blog will take you on a virtual tour of Camp O Royale and tell you why we are the best stay in Dhanaulti.
What makes Camp O Royale the best stay in Dhanaulti?
Here are some reasons why we think Camp o Royale provides the best accommodations in Dhanaulti:
Location: Surrounded by verdant forests and breathtaking Himalayan views, our camps are in the middle of nature. Our location provides a tranquil and pleasant atmosphere ideal for a restful vacation.
Luxury Camping: We provide a distinctive luxury camping experience that allows you to enjoy natural beauty without sacrificing comfort. Our campgrounds are roomy, well-decorated, and outfitted with all contemporary conveniences, including cozy mattresses, adjacent bathrooms, and heaters.
Rock climbing, rappelling, valley crossing, and other adventure sports are available at Camp o' Royale. Our knowledgeable and experienced instructors guarantee your safe and exciting experience.
Exceptional Hospitality: Our team of committed employees at Camp O Royale ensures you have a relaxing and enjoyable time. We care for all your needs, including delectable meals and timely service.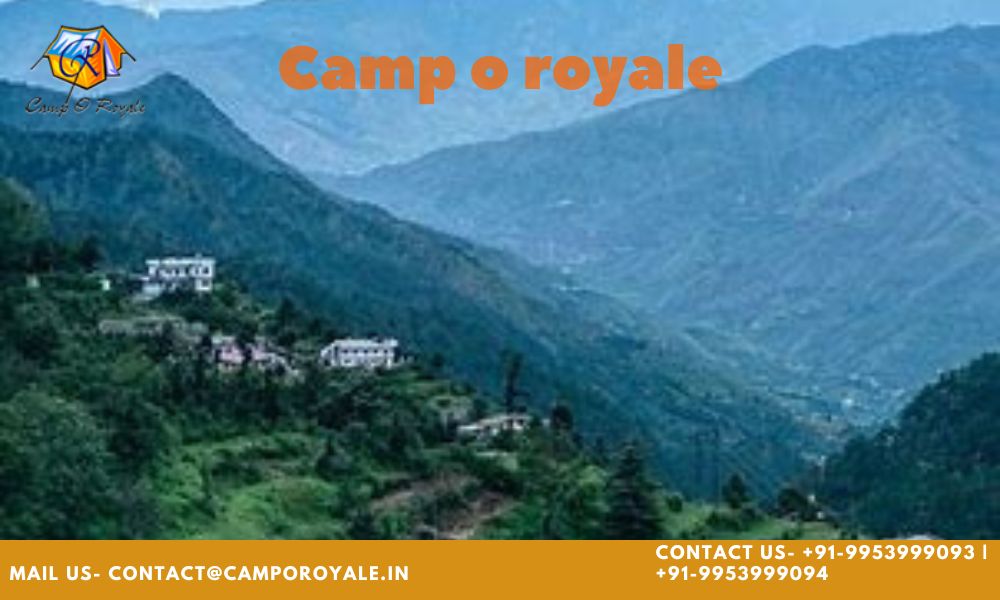 What are the different types of camps available at Camp o Royale?
We provide a variety of camps since we recognize that each tourist has specific needs and interests. The various camp types that Camp o Royale offers are as follows:
Deluxe Swiss Cottage Camps: These camps are roomy, tastefully equipped, and include heating and adjacent bathrooms. They are ideal for families and couples who want to go camping in style and comfort.
Luxury Swiss Cottage Camps: These camps provide a more upscale experience with roomier living quarters, superior vistas, and extra conveniences like mini-fridges and electric blankets.
Adventure Camps: We provide adventure camps tucked away in the bush for people who prefer a more basic camping experience. These camps are ideal for those who enjoy outdoor activities because they offer basic facilities like cozy mattresses and shared bathrooms.
What are the adventure activities available at Camp O Royale?
We offer a range of adventure activities that are suitable for all age groups and skill levels. Here are some of the activities that you can enjoy at Camp O Royale:
Rock Climbing: Climb natural rock faces using specialized equipment and techniques, and experience the thrill of conquering new heights.
Rappelling: Descend steep rock faces using ropes and harnesses, and experience the adrenaline rush.
Valley Crossing: Cross over a deep valley using a rope and harness, and test your balance and agility.
Ziplining: Glide over lush green forests and stunning valleys on a zipline, and enjoy the breathtaking views.
Trekking: Explore the beautiful forests and hills of Dhanaulti on foot, and discover hidden gems along the way.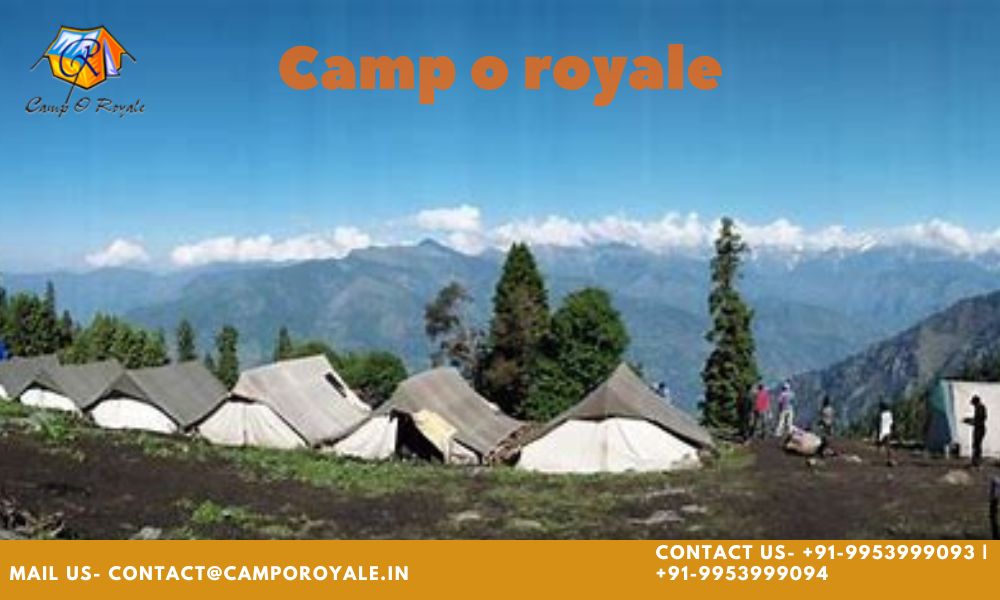 What are the nearby attractions and places to visit while staying at Camp O Royale?
While staying at Camp O Royale, you can explore some of Dhanaulti's nearby attractions, adventure activities, and peaceful surroundings. Listed below are some of the locations you must see:
Surkanda Devi Temple: The Surkanda Devi Temple is a well-known pilgrimage site offering breathtaking Himalayas views. It is situated at a height of 2,757 meters.
Eco Park: With lovely gardens, walking pathways, and a kids' play area, this park is a naturalist's dream come true. The park also features a tiny zoo with various animals and birds.
Kanatal: Just a few kilometers from Dhanaulti is the lovely town of Kanatal. Apple orchards, breathtaking scenery, and outdoor pursuits like paragliding and camping have made it famous.
Mussoorie: Mussoorie, a well-known hill station, is only a short drive from Dhanaulti. Visit Kempty Falls, take in the colonial architecture, and browse Mall Road's gift shops.
How to reach Camp o Royale?
Dhanaulti, where Camp o' Royale is situated, has excellent transportation options to India's main cities. Following are the various ways you can get to Camp o Royale:
Road: Dhanaulti has good access to important cities like Delhi, Dehradun, and Haridwar. You can take a bus or hail a cab to get to Camp O Royale.
By Air: Jolly Grant Airport in Dehradun, about 60 kilometers from Dhanaulti, is the closest airport. Take a bus or hail a cab to get to Camp O Royale from the airport.
By Train: Dehradun Railway Station, located about 45 kilometers from Dhanaulti, is the closest train station. You can take a bus or taxi to Camp O Royale from the railroad station.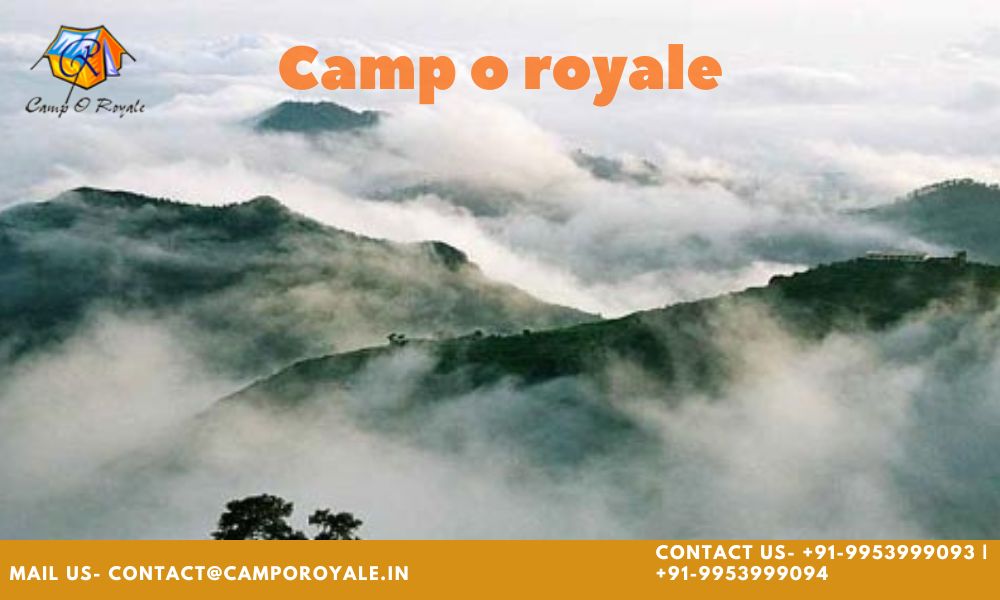 What is the best time to visit Dhanaulti and stay at Camp O Royale?
Dhanaulti experiences pleasant weather throughout the year, which makes it a popular tourist destination. However, the best time to visit Dhanaulti and stay at Camp O Royale depends on your preferences and the activities you want to indulge in.
The summer months from April to June are the peak season for tourism in Dhanaulti. The weather during this time is pleasant, with temperatures ranging from 20°C to 35°C, making it perfect for outdoor activities like trekking, camping, and hiking. If you plan to visit during this time, book your stay at Camp O Royale in advance, as it can get crowded.
Monsoon season in Dhanaulti starts in July and lasts until September. The weather during this time is cool and refreshing, with lush greenery all around. This is the perfect time to visit if you want to experience the beauty of Dhanaulti in its full glory. However, adventure activities like camping and trekking may be restricted due to the heavy rainfall.
The winter season in Dhanaulti starts in October and lasts until March. The weather during this time is chilly, with temperatures ranging from 1°C to 15°C. This is the best time to visit to experience snowfall and indulge in winter sports like skiing and snowboarding. Camp O Royale offers special winter packages during this time, which include bonfires and other activities to keep you warm and cozy.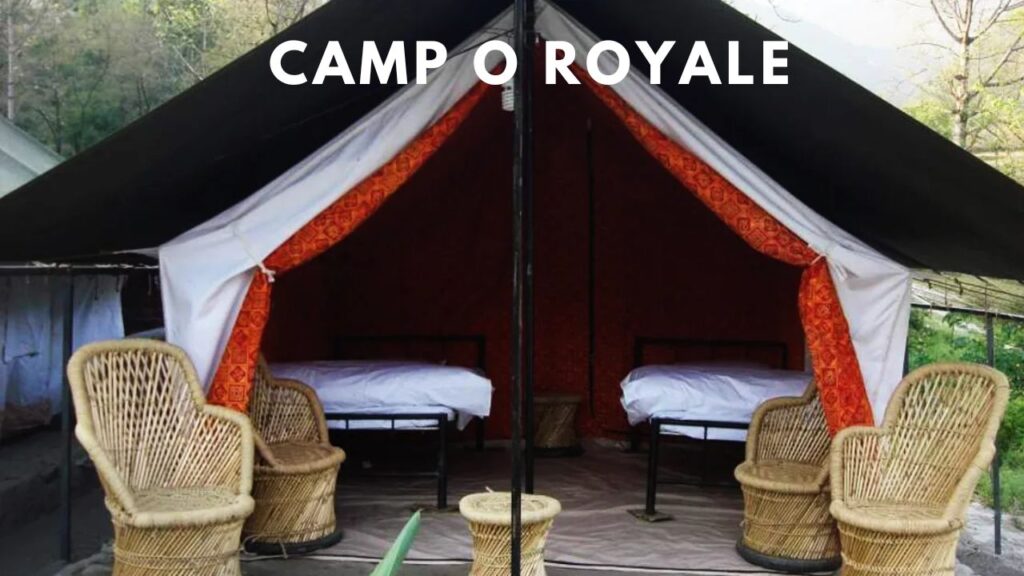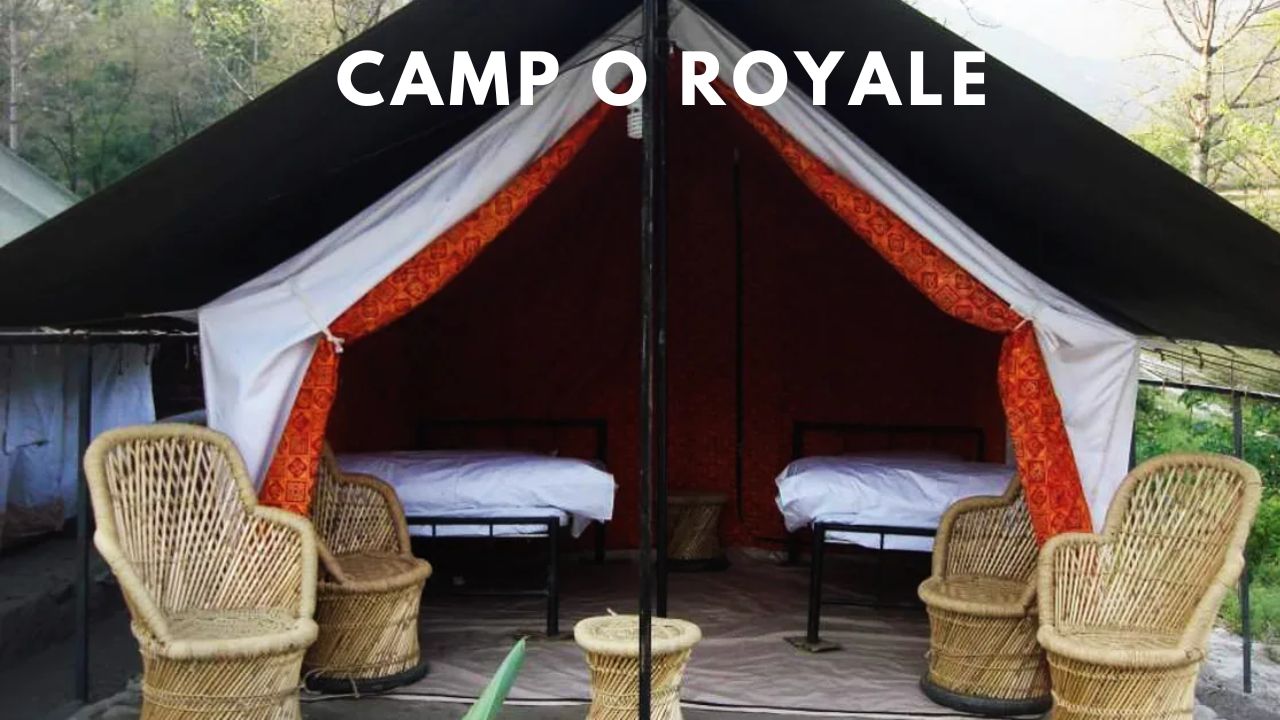 Conclusion
In conclusion, Dhanaulti and Camp O Royale are the ideal vacation spot if you're searching for a distinctive and unforgettable experience. Thanks to the abundance of adventure activities and local sites, you will never run out of things to do and explore. Camp O Royale has plenty to offer everyone, regardless of whether you enjoy the outdoors, are taking on new challenges, or are just looking for a quiet retreat. So please don't put it off any longer; reserve your stay at Camp O Royale today, and prepare to be mesmerized by the Himalayas' spectacular grandeur. We promise that your vacation at Camp O Royale will be one that you will remember forever.