Are you trying to find a Resort In Dhanaulti? Look only as far as Camp O Royale because it has all the amenities you'll require while visiting Dhanaulti.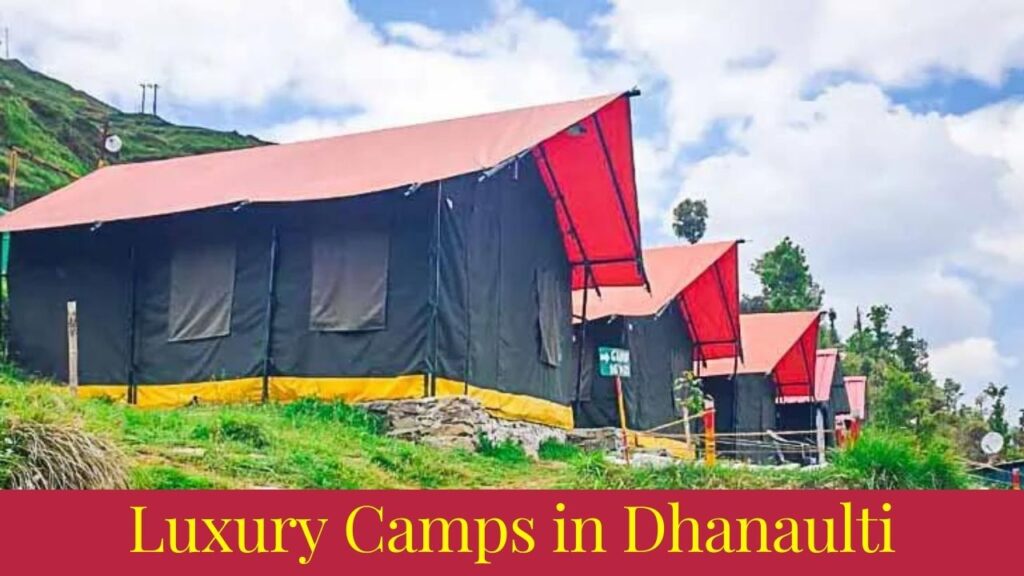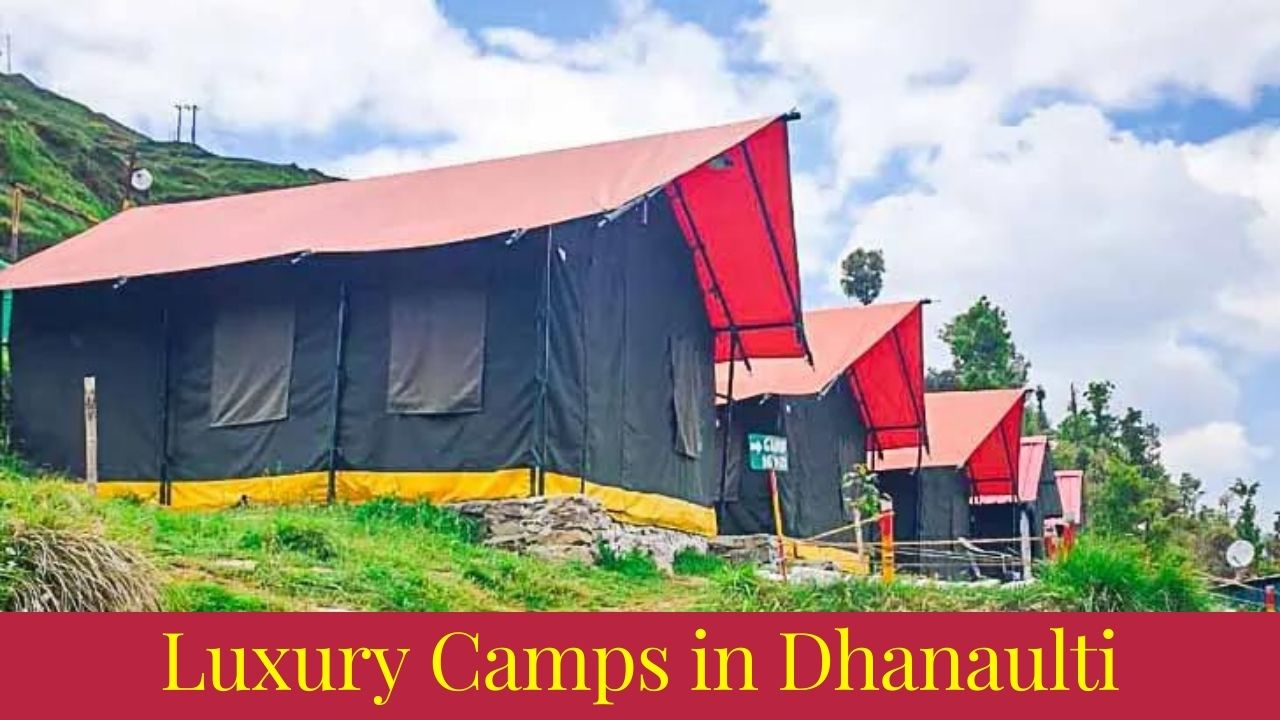 Best Resort in Dhanaulti – Camp O Royale
A stunning resort called Camp O Royale may be found in Dhanaulti on the main thoroughfare. This resort is a prime example of comfort and adventure because of the knowledgeable personnel, tastefully decorated interiors, cozy atmosphere, and lush flora. This location is renowned for its stunning surroundings, which include Alpine forests with Deodar, Oak, and Rhododendron trees.
Camp O Royale is the perfect escape for adventure enthusiasts and peace seekers because it is pleasant, tranquil, and adventurous all at once. In front of the resort is a garden where you can engage in games and other activities. This is the ideal location to enjoy great views, delectable food, and first-rate service at a reasonable price. Additionally, the resort's cozy rooms are designed to meet the demands of every visitor.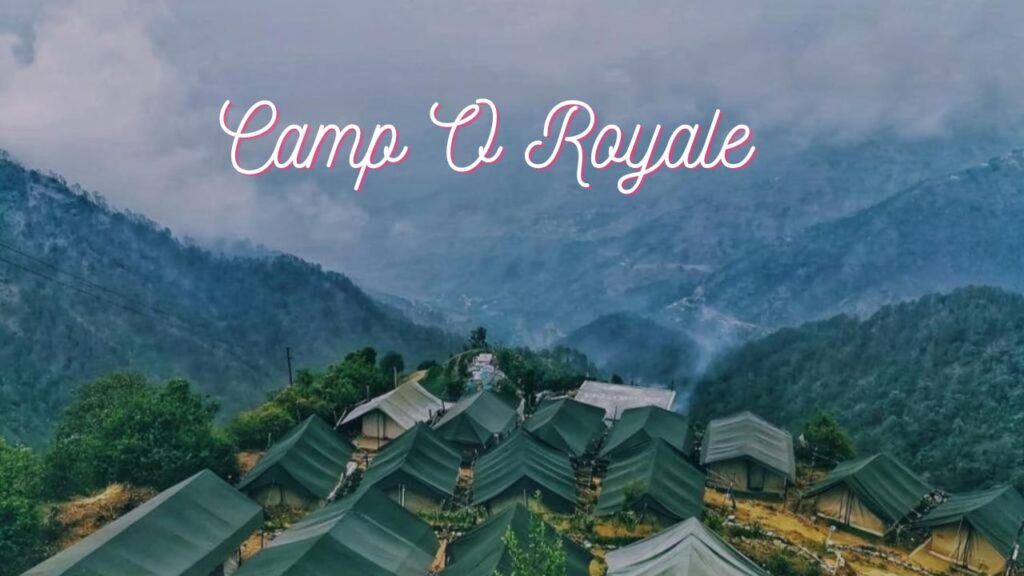 To do this, it provides delicious meals, stunning views of the hills, and modern amenities like televisions, attached bathrooms, locally created quilts, and blankets to keep you warm and comfortable. Most rooms provide stunning views of the neighboring pine and rhododendron forests and are neat, clean, and well-furnished. Along with the hut-style lodging, amenities like the resort's free parking and WiFi will undoubtedly create a lasting impression on your memory.
About Us
Camp o Royale is a haven of calm and luxury away from the busy cities, located in the middle of the town at Mussoorie-Chamba Highway Dhanaulti but far from the clamor and bustle.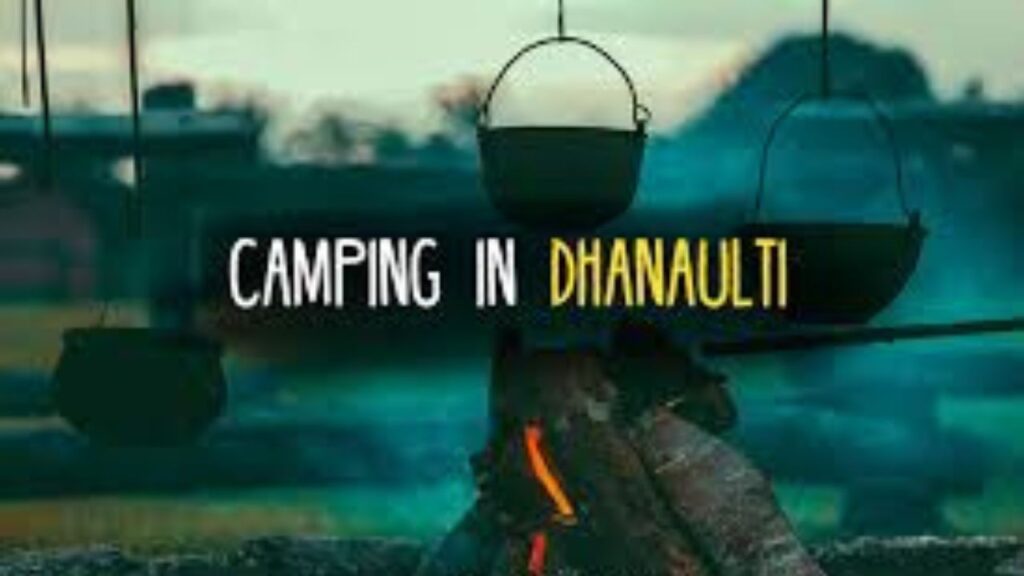 The Camp of Royale is located in the Dhanaulti highlands. The northern Indian mountain state of Camp o Royale, which has Tehri Garhwal as its capital and offers a variety of tourist attractions, is a well-liked destination for both adventure and leisure travelers. The setting is peaceful and surrounded by oak, rhododendron, and deodar alpine forests.
The Himalayan hills' pure beauty, opulent surroundings, impeccable services, and top-notch cuisine make it the ideal location for a vacation or business convention.
The comfort, elegance, and quality of your house's interiors are reflected in Camp o' Royale. We treat guests with kindness and generosity. We respect your downtime and help you get closer to your desired experiences.
You can count on a memorable experience at Camp o Royale. So, join Camp o Royale for an extravaganza of entertainment and excitement in the Himalayan foothills.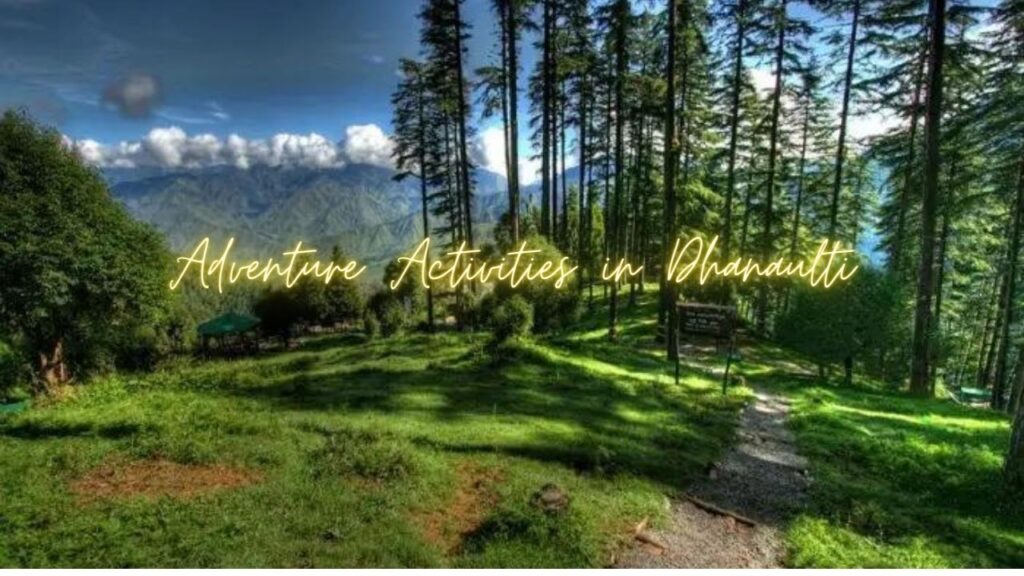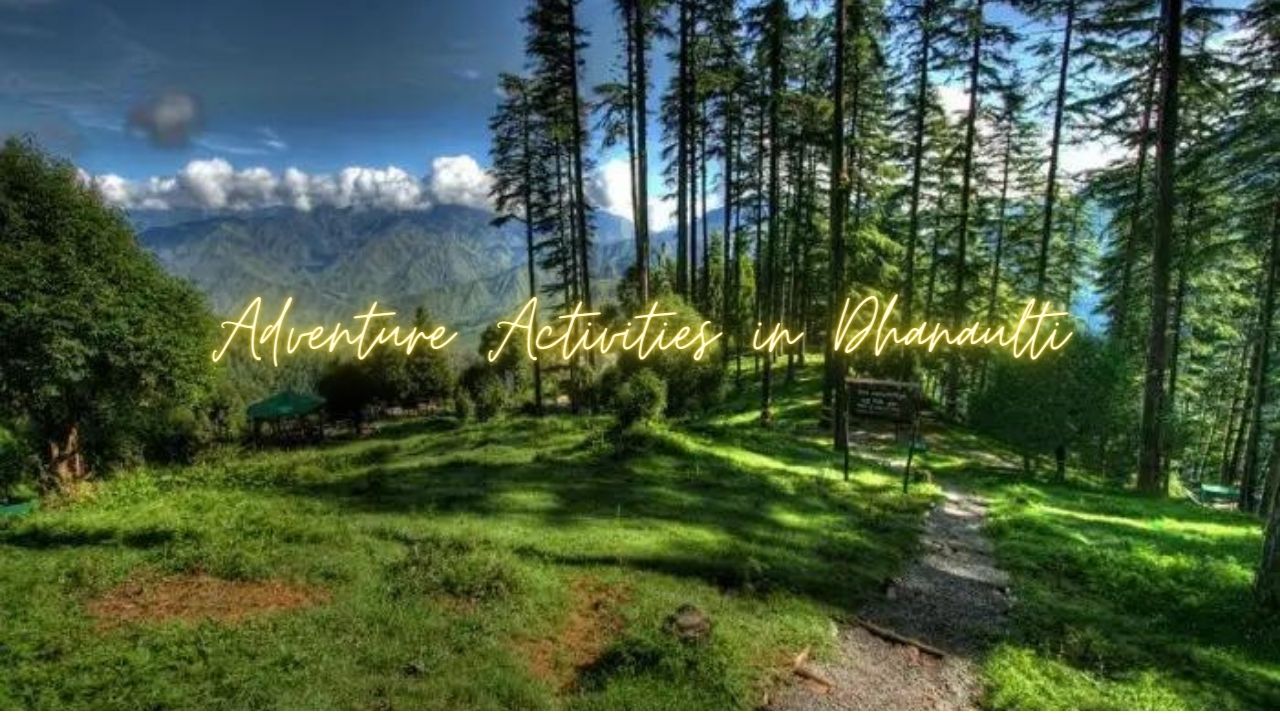 Visit Dhanaulti- A Hidden Hill Station in Uttarakhand
According to a well-known proverb, "We lose stars while chasing the moon." Similarly, the tale of tourists visiting Uttrakhand, a stunning state, is told. There are many breathtaking natural features in the form, enough to inspire awe in anybody. Dhanaulti is one such undiscovered hill station in Uttrakhand.
Dhanaulti is located over 2 kilometers above mean sea level. The little town is a popular vacation spot for residents of Delhi, the National Capital Region, and other parts of the nation due to its snow-capped peaks and picturesque surroundings. As they explore Uttrakhand, numerous foreign tourism agencies have also changed their priorities and now include Dhanaulti in their trip itineraries.
This blog post will go over some of the top locations you must see while touring Uttrakhand's stunning peaks and mountains. We also provide some information on Camp O Royale, the leading hotel in Dhanaulti.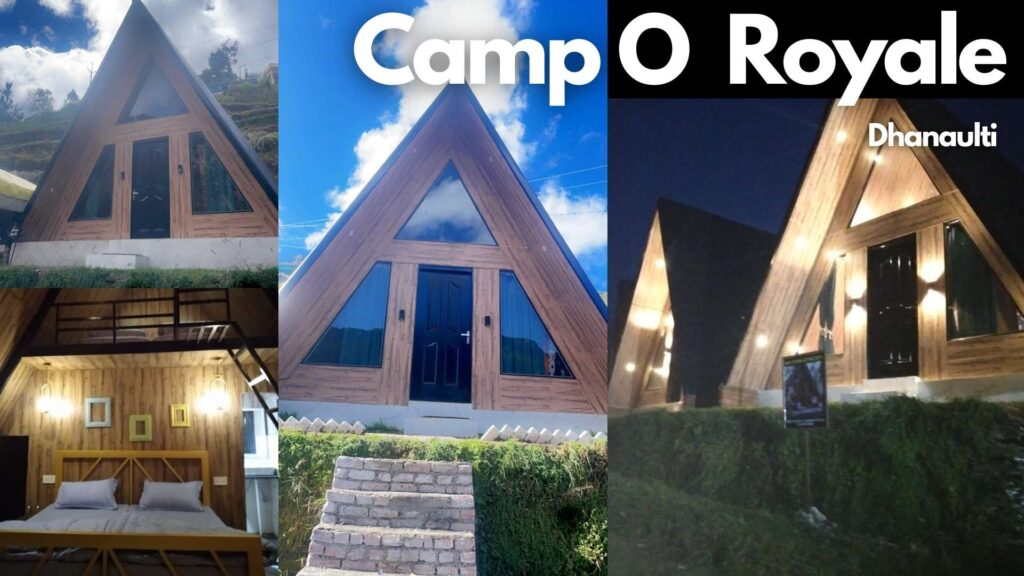 Amenities
Conference Rooms
No cost WiFi
Peaceful Setting
personal parking
Round-the-clock room services
On-call medical assistance
Adventure Activities
Pets are also permitted.
A bonfire and DJ
Complimentary Toiletries
Sheets and towels
Must Visit Places In/Around Dhanaulti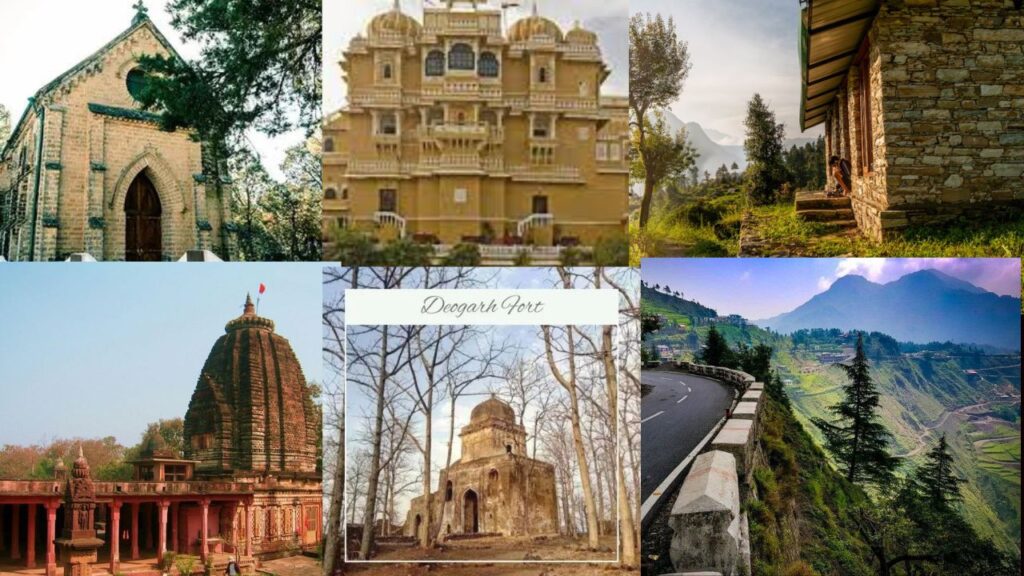 Surkhanda Devi Temple-
When considering visiting Dhanaulti, the first and foremost tourist destination that will come to mind is the Surkhanda Devi temple. It takes around 2 kilometres to walk from Kaddu Khal to the Surkhanda Devi or goddess temple, which is located 8 km from the central city of Dhanaulti.
Even though you'll have to work hard to ascend, the temple's grandeur and environs will make your physical efforts worthwhile. Hindu mythology also places a great deal of emphasis on the Surkhanda Devi temple. When her father, Daksha, turns down her request to invite Lord Shiva to a ritual, Sati jumps into the sacrifice fire, which is the event where it is brought up.
In Hindu mythology, the location is depicted as where a female goddess lives for her faithful devotees and is regarded as one of the most potent Shaktipeeths.
You should remember to seek Surkhanda Devi's blessings while visiting Dhanaulti because the Surkhanda Devi temple is undoubtedly one of the top tourist attractions.
Dashavatar Temple-
All Indians adhere to the notion of unity in variety; hence their beliefs in many religions and ideologies are equally valid. You may have seen the "Dashavatar" performance by well-known south Indian actor Kamal Hassan, in which he portrays ten different characters and exhibits ten manifestations of Lord Vishnu on earth. Around 10 kilometres from the central city of Dhanaulti, the Dashavatar temple in Deogarh has a long history in Vaishnava mythology. It's a tremendous joy to keep an eye out for the exquisite scriptural carvings on the temple walls.
Deogarh Fort-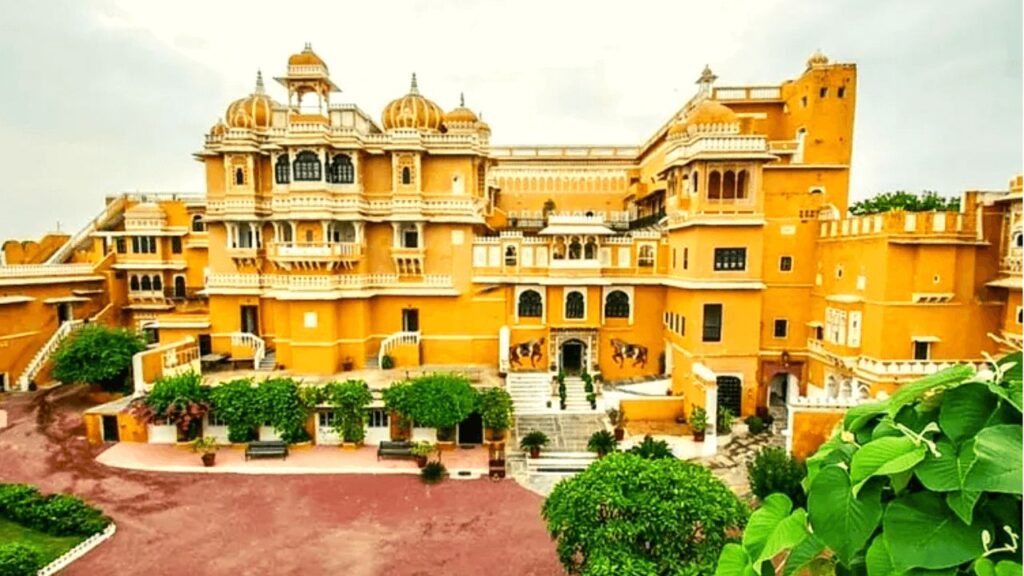 Deogarh Fort is a stunning example of magnificent construction from the 16th century when there was no machinery or cranes to raise massive slabs of stone, so how can you miss it if you're in Deogarh? The Deogarh fort is still strong and can still defend the Deogarh village today.
In addition to the Deogarh fort, other Jain temples nearby feature murals depicting various Jain myths. Before departing Deogarh, you must envision many of the city's locations. Exploring Deogarh's breathtaking scenery and magnificent buildings will be a fantastic opportunity.
Jabarkhet Wildlife Reserve-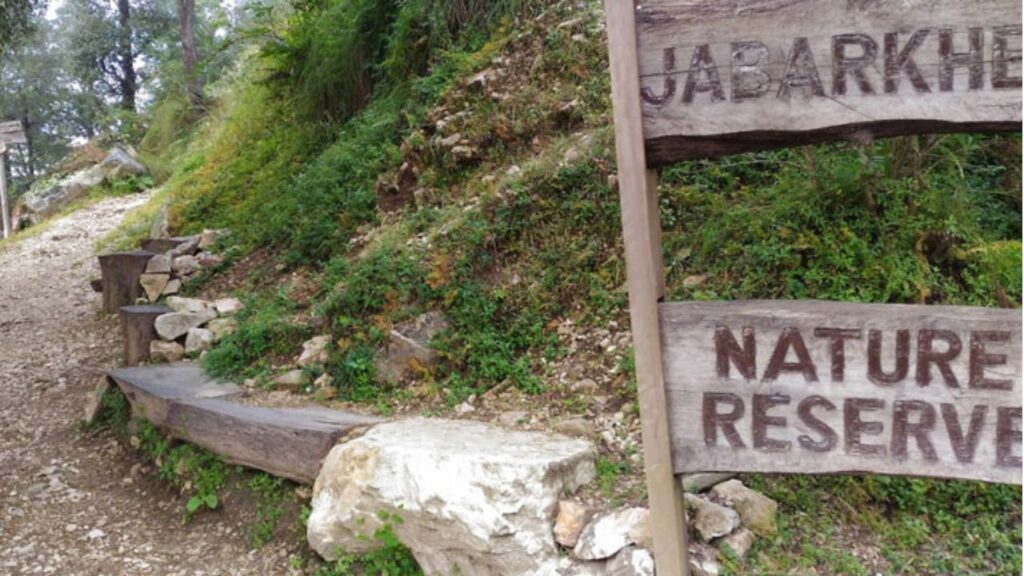 Only 15 kilometers separate the Jabarkhet wildlife reserve from the center of Dhanaulti, situated on the lovely Mussoorie-Dhanaulti route. The first in Uttrakhand wildlife reserve is the highest in the state at 2000 meters above mean sea level and spans more than 100 kilometers. You may observe various plants and creatures, such as trees, birds, and reptiles. When visiting the area, you can go on guided excursions or walk to experience nature as it truly is.
Snow Adventure Zone-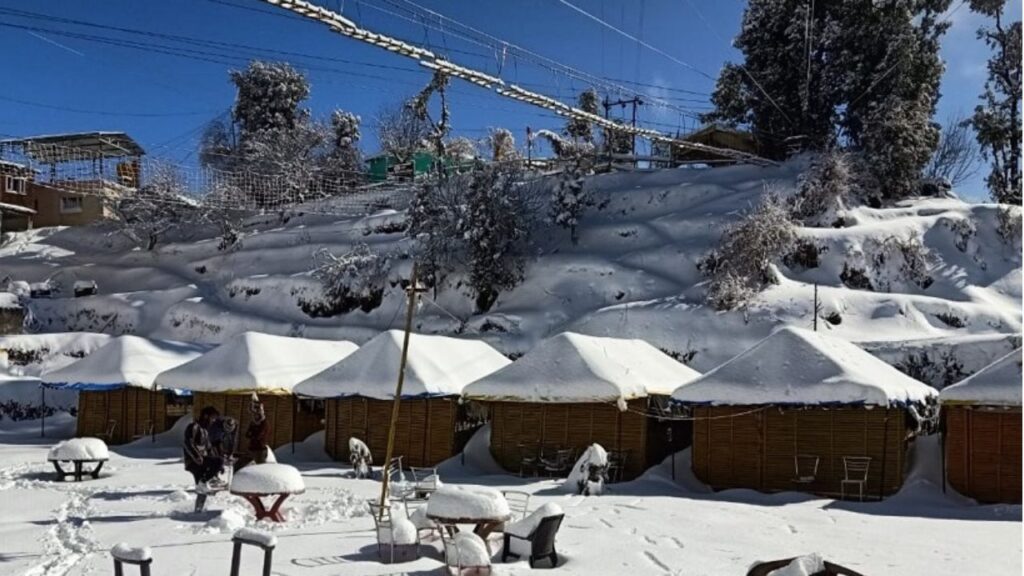 The Snow Adventure Zone was founded in 2003 to provide tourists with thrilling adventure activities. Real Adventure Sports, an X-treme Adventure Sports Company, run this. It is billed as the highest adventure park in India (8600 ft) and offers a variety of new sports in addition to classic ones like rock climbing, rappelling, trekking, and more. These new activities include skiing, sky rides, valley crossings, parallel rope courses, and zip lines. One of the tallest and longest zip lines in the Himalayas is located in this park.
Kaudia Forest-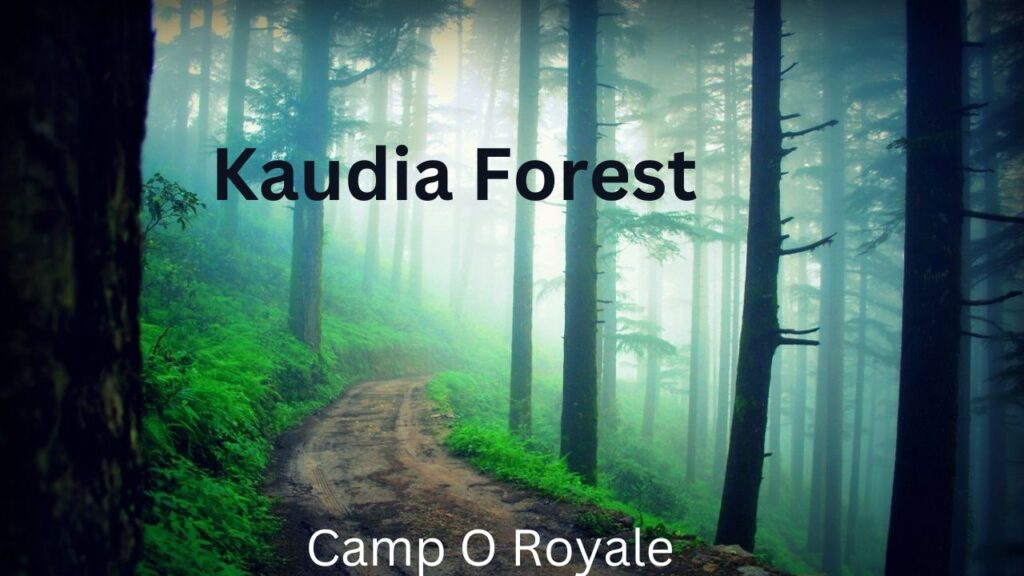 Klaudia Forest is a lovely picnic location and a well-liked trekking area in Kanatal. A six-kilometer level stroll will reveal thick woodlands that lead to a large area of rolling hills and valleys. There are little, bubbling natural springs nearby. The jeeps can use the track. A few wild creatures may also be seen relatively quickly. The journey begins with a winding dirt road and widens into a plateau before ascending steep slopes, dense forests, breathtaking valley vistas, and natural springs. From Kanatal to Kaudia forest, one may go on a jeep safari.
Eco Park-
Deodar trees are housed at the recently constructed Eco Park in Dhanaulti, created by the DFO and residents. The distance between Amber and Dhara, two eco-parks, is around 200 metres. There is an entrance fee for tourists because it is a forest conservation area maintained by the Garhwal region's forest division. It is one of Dhanaulti's main attractions. The Forest Division of Uttarakhand has recently established two eco parks: Amber and Dhara.
Chamba​-
In the Indian state of Uttarakhand, the town and hill station of Chamba are located in the Tehri Garhwal district. It is located at a crossroads where highways lead to New Tehri, the Tehri Dam reservoir, Mussoorie, and Rishikesh. The town is midway between Chamba and Dhanaulti, 50 km from Mussoorie, and close to Surkanda Devi Temple, Ranichauri, New Tehri, and Kanatal. Chamba is located around 1600 meters above sea level. From Delhi, one can go to Chamba via Haridwar, Rishikesh, and Narendranagar in about 7-8 hours (290 km).
Tehri Dam Reservoir-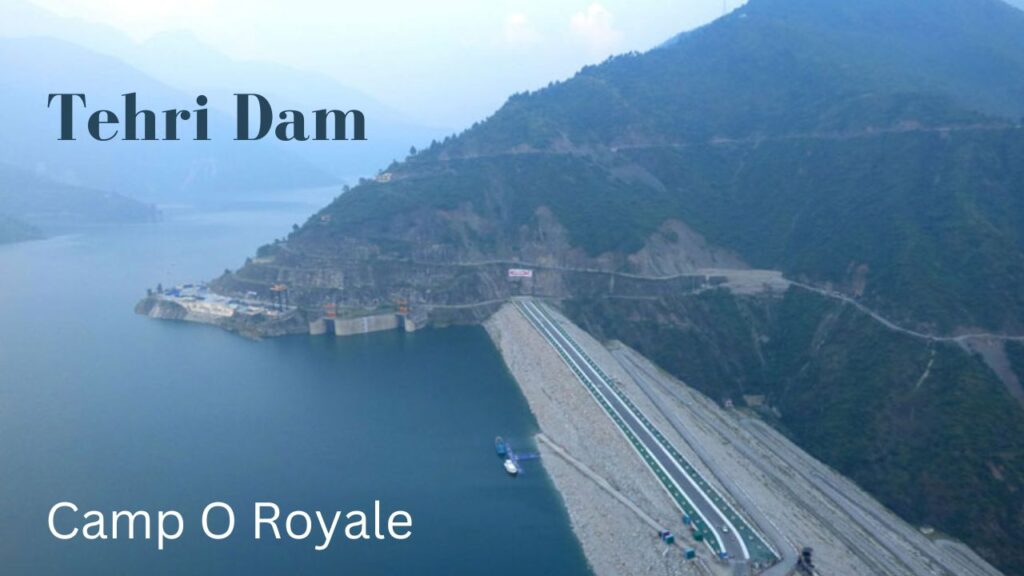 The Bhagirathi and Bhilangna rivers meet at Tehri, one of the well-known tourist spots in the Garhwal region, where the Tehri dam is located. A significant Hindu pilgrimage destination, as well. In addition to its religious importance, Tehri is well known as a trekking location and hub for adventure sports. The Garhwal Himalayan region's renowned treks that depart from Tehri include the Khatling Glacier, Sehastra Taal, and Nagtibba. Rock climbing and cycling, which start at Tehri at 770 meters and ascend to Gangotri at 3,200 meters through Dharasu, Uttarkashi, and Harsil, are different adventure sports offered in Tehri.