Overview
When it comes to a getaway in the serene hills of Dhanaulti, finding the perfect accommodation can make all the difference. The right hotel can elevate your experience from ordinary to extraordinary, offering not just a place to rest but a haven of comfort and luxury. In this comprehensive guide, we'll navigate through the Best Hotels In Dhanaulti, ensuring your stay in Dhanaulti is nothing short of exceptional.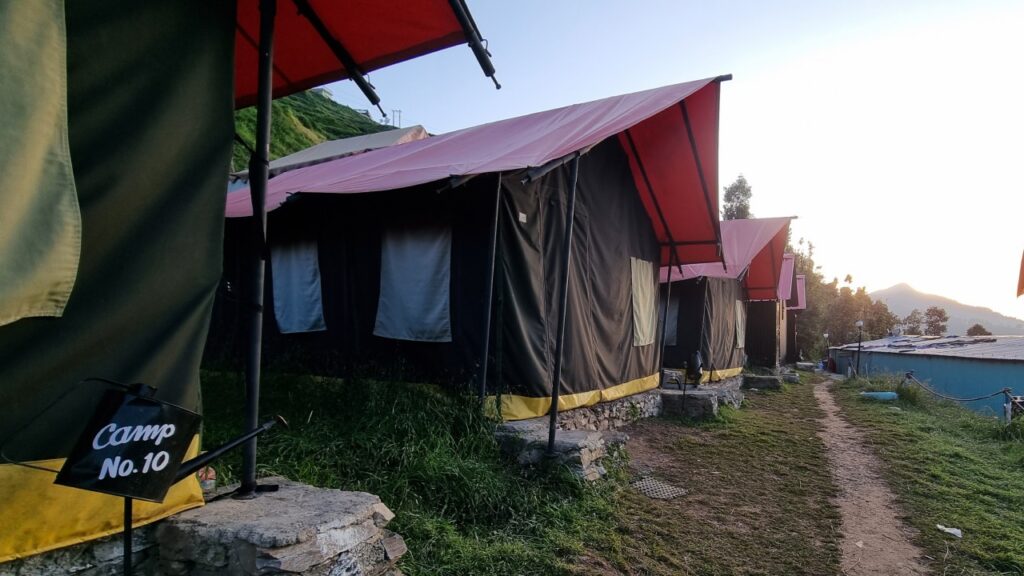 Why Dhanaulti?
Nestled amidst the Garhwal Himalayas, Dhanaulti boasts a charm that's hard to match. Away from the bustling crowds, it offers a tranquil escape for nature enthusiasts, adventure seekers, and those simply looking for a peaceful retreat. The cool mountain air, lush greenery, and panoramic views are bound to leave you spellbound.
Looking for the best resorts in Dhanaulti?
If you're in pursuit of the best resorts in Dhanaulti, your search ends at Camp O Royale. As the name suggests, Camp O Royale offers a camping experience like no other. It's a unique blend of luxury and nature, ensuring you have the best of both worlds. The resort boasts Swiss camps and cottages, providing an authentic camping experience without compromising on comfort.
At Camp O Royale, you're not just booking a room; you're reserving a piece of paradise. With well-appointed accommodations, breathtaking views, and a range of activities, this resort transforms a simple stay into a memorable journey.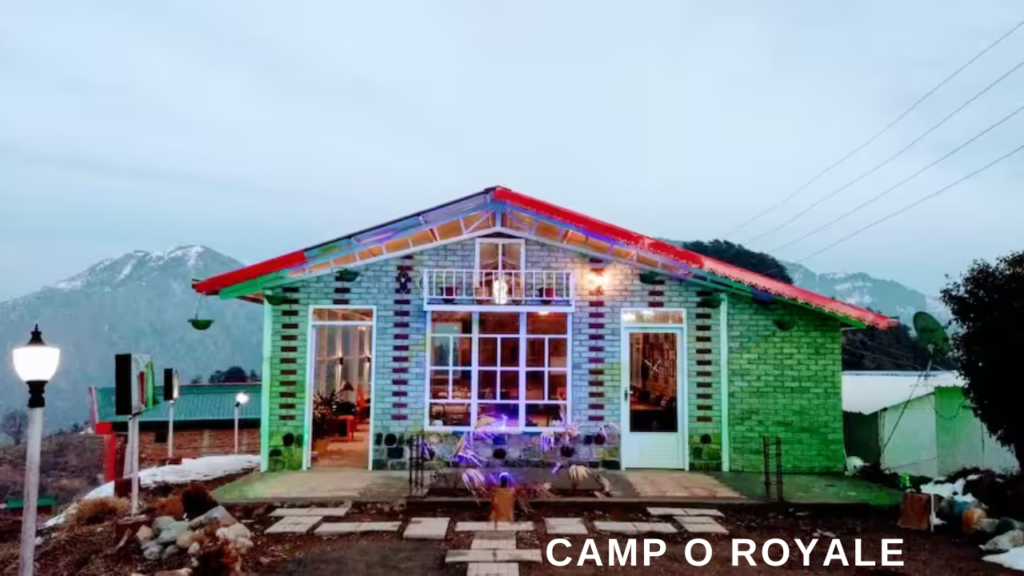 What activities await Dhanaulti?
Dhanaulti isn't just about picturesque landscapes; it's also a hub for adventure enthusiasts. At Camp O Royale, you'll find a plethora of activities to get your heart racing.
Mowgli Walk: An Adventurous Rope Walk
The Mowgli Walk at Camp O Royale is not for the faint-hearted. Suspended high above the ground, it offers an adrenaline-pumping experience. With each step, you'll feel a surge of excitement and accomplishment.
The Mowgli Walk is a favorite among thrill-seekers. The breathtaking views from the rope bridge add a whole new dimension to the adventure.
Burma Bridge: A Test of Balance and Courage
The Burma Bridge, another highlight at Camp O Royale, demands both balance and courage. As you traverse this swaying bridge, you'll be rewarded with breathtaking views of the surrounding hills.
The Burma Bridge is an excellent activity for those looking to conquer their fear of heights. The sense of achievement upon completion is truly invigorating.
Commando Net: Conquer Heights with Confidence
Commando nets have been used for decades as a training aid for climbing and crossing open spaces. At Camp O Royale, you'll have the opportunity to conquer heights with confidence.
The Commando Net is an excellent team-building activity. It fosters trust and cooperation among participants as they navigate the net together.
Suspension Bridge: An Adrenaline-Fueled Adventure
Walking across a suspension bridge is not just a physical challenge; it's a mental one too. At Camp O Royale, the suspension bridge provides an adventure full of goosebumps and triumphs.
The suspension bridge offers an exhilarating experience. The swaying motion adds an extra element of thrill, making it a memorable adventure for all.
Why Choose Camp O Royale for Your Dhanaulti Getaway?
Camp O Royale stands out not only for its comfortable accommodations but also for its tailor-made packages. Whether you're a corporate team in need of a rejuvenating break, a school planning an adventurous learning program, or a family looking for unforgettable moments, Camp O Royale has the perfect package for you.
The personalized packages at Camp O Royale are designed to cater to the specific needs and preferences of different groups. This ensures that every guest has a unique and fulfilling experience.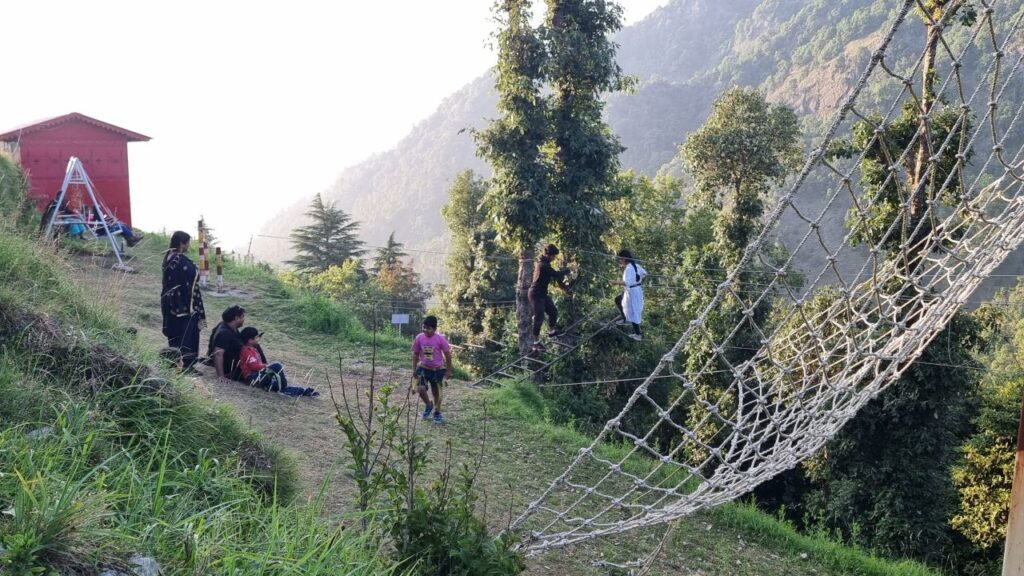 Seeking luxury resorts in Dhanaulti?
For those seeking opulence in the lap of nature, Dhanaulti offers a range of luxury resorts. However, Camp O Royale takes luxury to a whole new level. Imagine starlit nights, crackling campfires, and the sound of leaves rustling in the breeze. It's an experience that marries indulgence with the raw beauty of nature.
The luxury experience at Camp O Royale goes beyond comfortable accommodations. It encompasses a range of amenities and services that cater to the discerning traveler.
Ready for Camping in Dhanaulti?
Camping in Dhanaulti is a must for any avid traveler. The experience of sleeping under the stars, surrounded by the fragrance of pine trees, is unparalleled. And when it comes to camping, Camp O Royale sets the standard. With a range of accommodation options, including Swiss camps and cozy cottages, you'll find the true essence of camping here.
Camping at Camp O Royale is designed to provide a perfect blend of adventure and comfort. The Swiss camps offer a unique camping experience with all the necessary amenities.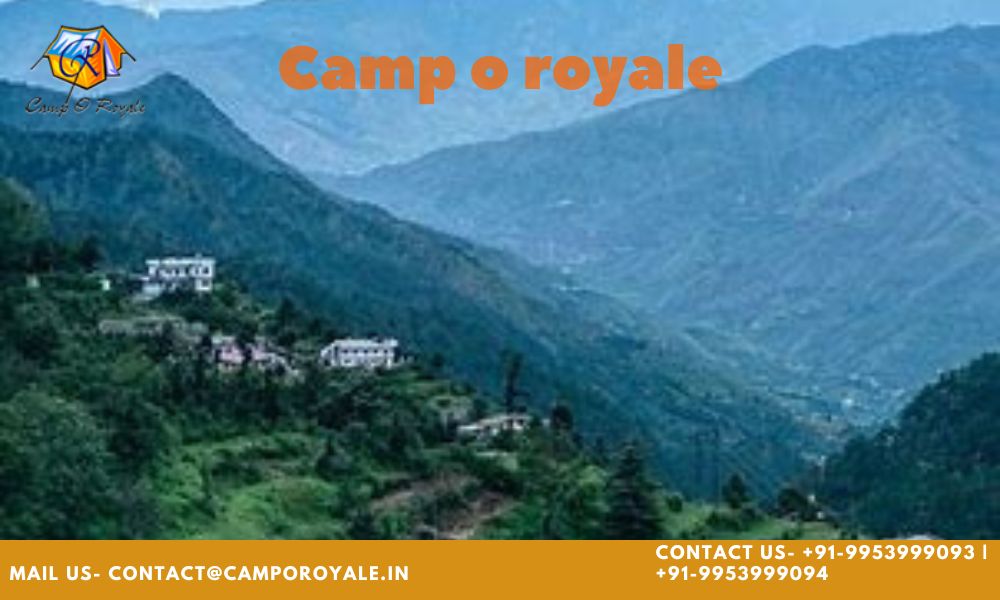 How Does Camp O Royale Redefine the Best Hotels in Dhanaulti?
Camp O Royale understands the diverse needs of its guests. Whether you're a school group seeking adventure, a corporate team in search of team-building activities, or a family wanting to bond over nature, Camp O Royale caters to all. The resort's commitment to providing a unique and memorable experience sets it apart from other hotels in Dhanaulti.
The team at Camp O Royale goes the extra mile to ensure that every guest's needs and preferences are met. This includes special arrangements, dietary preferences, and more.
Can Camp O Royale Accommodate Special Requests or Group Bookings?
Absolutely! Camp O Royale is committed to ensuring each guest has a personalized experience. Whether you have specific dietary preferences, require special arrangements, or are planning a group outing, the dedicated team at Camp O Royale is more than happy to accommodate your needs.
The team at Camp O Royale is experienced in handling special requests and group bookings. They understand the importance of attention to detail and strive to exceed expectations.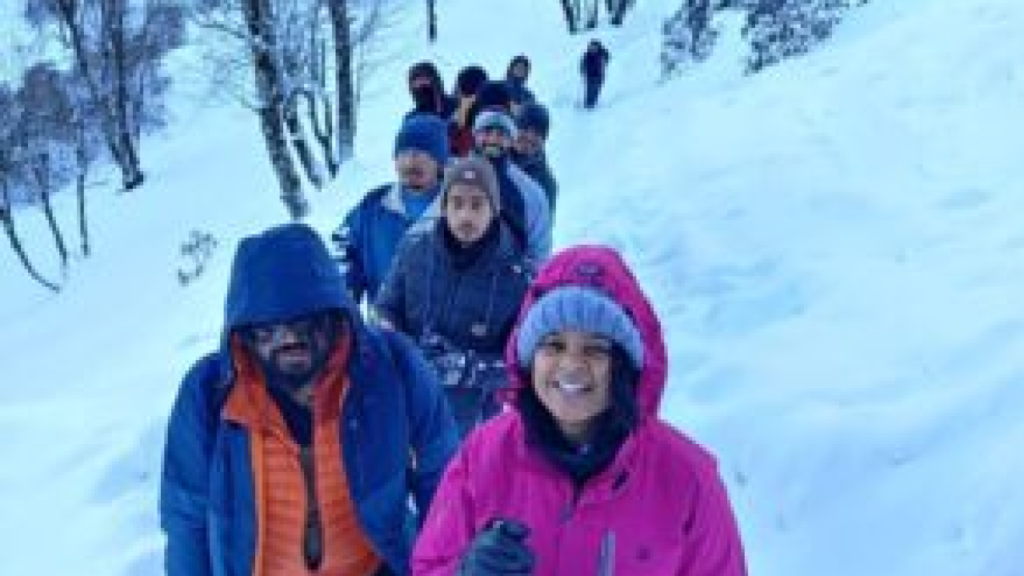 Conclusion
As you plan your escape to Dhanaulti, choosing the right accommodation is crucial. Camp O Royale offers an experience that goes beyond just a stay; it's a journey into nature's embrace. With a range of activities, comfortable accommodations, and breathtaking views, it's the epitome of what Dhanaulti has to offer making it one of the best hotels in Dhanaulti.
FAQs
1. What sets Camp O Royale apart from other resorts in Dhanaulti?
Ans. Camp O Royale stands out for its unique combination of luxury and camping experience. It offers a range of activities and tailor-made packages for different groups.
The resort's location and commitment to guest satisfaction make it a standout choice for travelers seeking a memorable getaway.
2. Is camping in Dhanaulti suitable for families?
Absolutely! Camping in Dhanaulti, especially at Camp O Royale, is a family-friendly experience. The resort offers cozy cottages and ensures safety for all guests.
The family-friendly atmosphere at Camp O Royale makes it an ideal choice for travelers with children. The activities and amenities are designed to cater to all age groups.
3. What are the must-try activities at Camp O Royale?
Ans. Don't miss the Mowgli Walk, Burma Bridge, Commando Net, and Suspension Bridge. These thrilling activities are bound to add an adventurous twist to your stay.
Each activity at Camp O Royale is designed to offer a unique and exhilarating experience. Whether you're an adventure enthusiast or trying something new, there's an activity for everyone.
4. Are there options for corporate team outings at Camp O Royale?
Ans. Yes, Camp O Royale offers special corporate packages that focus on team building and leadership development in a natural setting.
The corporate packages at Camp O Royale are tailored to enhance team dynamics and foster a spirit of collaboration. The activities are designed to challenge and motivate team members.
5. What makes Dhanaulti a preferred destination for nature lovers?
Ans. Dhanaulti's serene environment, cool climate, and lush landscapes make it an ideal destination for those seeking a close connection with nature.
Nature lovers will find Dhanaulti to be a haven of tranquility. The forested hills, clear skies, and fresh mountain air create an environment that's perfect for rejuvenation and exploration.